When we reviewed the original ASRock ION 330-BD Nettop after we saw it displayed at Computex, we were suitably impressed by a solid little computer that could smoothly playback Blu-ray HD movies and impress with a good price and stunning looks and build quality.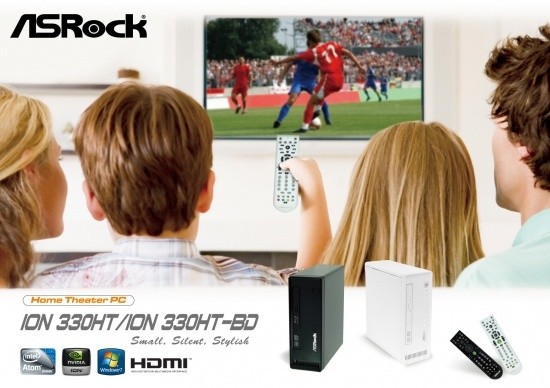 The good news for fans of these type of small, yet capable home theater computers is that ASRock is preparing its second generation ION nettop, called the ION330-HT-BD. We were contacted recently about getting a review done for them, but thought we would cut in early and give you some early details about the product.
Visually, the device looks almost the same as the first ION 330-BD, but it adds in a few important features that were missing from the first device such as WiFi, DTS, powered eSATA port, MCE remote control and EuP 2.0.
Check out the DM sales pitch sheets below for more details on the product.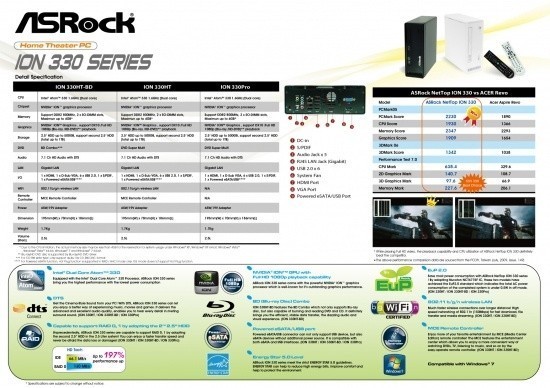 You can expect our review to go online next week - stay tuned!