Seagate's new 2TB Barracuda XT boasts 6Gbps support
now shipping to distros.
Published Mon, Sep 21 2009 2:32 AM CDT
|
Updated Tue, Nov 3 2020 12:36 PM CST
Much like Western Digital with its energy-efficient Green series, mainstream Blue series and high-performance/enthusiast oriented Black series desktop HDDs, Seagate now has a three-tier arrangement in place with their latest high-performance XT series of drives shipping to distributors as of today. Seagate also has the existing Barracuda LP series drives for low-power users and of course the standard Barracuda 7200 series for mainstream.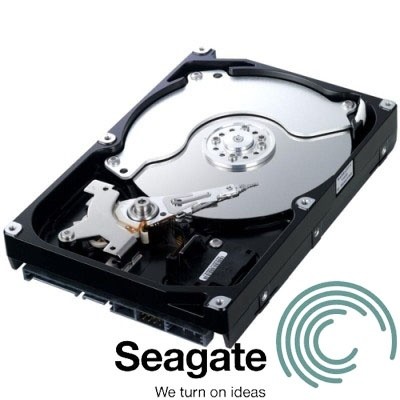 Only one drive is known in the new XT series thus far, this being a 2TB model packed with 500GB platters, spinning at a rate of 7,200RPM. The cache system comprises a whopping 64MB and the drive carries a lengthy 5 year warranty. The best thing about this drive versus Western Digital's Caviar Black 2TB unit is that the XT 2GB from Seagate boasts support for 6Gbps host-to-disk transfer rates, so you'll be next-gen ready if you purchase one of these drives. However, as Tech Report point out, while the interface and amount of cache alone make it possible to use the extra bandwidth, the physical media cannot and Seagate themselves quote a maximum sustained data rate of around 140MB/sec.
As expected, the drive won't be cheap given its capacity and feature-set; an MSRP of around $300 USD, but WD's 2TB Caviar Black carries the same RRP so it will be interesting to see how the two compare. We hope to bring these results to you in the near future once we get hold of a sample.
Related Tags