Zune Software 4.0 15 Minute Review
A quick look at the new Software for the Zune HD.
Published Tue, Sep 15 2009 12:42 PM CDT
|
Updated Tue, Nov 3 2020 12:36 PM CST
Since the new Zune HD is out Microsoft wanted to get the software that powers it ready and out for you as well. I took the chance to grab this software and take a quick 15 minute look at it.
The first issue I ran into was in getting it downloaded. As I have been using Windows 7 x64 exclusively for some time and Zune 4.0 is supposed to be optimized for this I opened up IE 8 and started the download process.

I began getting all sorts of errors and ended up with a simple Page Unavailable. Getting a tad annoyed I tried to grab the older version of the Zune software (3.1). This also proved to be a problem when using IE so I had to move to FireFox to get it.
After downloading Zune 3.1 I installed it easily enough and allowed it to update to 4.0.
During the initial setup of the Zune 4.0 software it asked me to input my three favorite musical artists. This is so the software can make picks for me based on what it thinks my musical tastes are. It is similar to Apple's Genius Picks but without the Attitude that the name "Genius Picks" holds. I put in three random names from my head and moved on.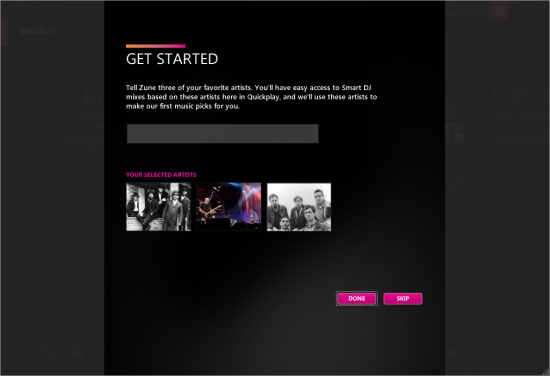 Once the software was done I found a clean if a little stark user interface. Everything is laid out well and is very intuitive. I found it very simple to navigate through the software.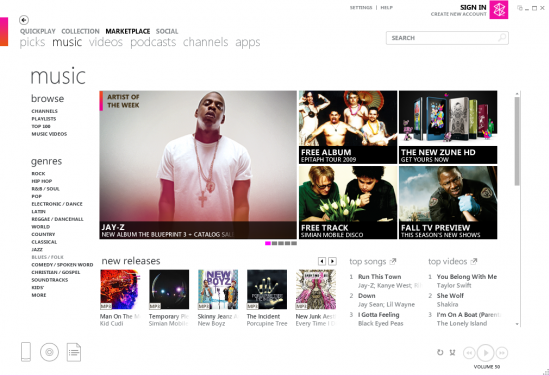 Since we know that Microsoft is gearing the Zune HD for gaming I wanted to head over and see what advanced and intersting games were available. To my surprise there were none showing. I had thought this would be something that MS would want to have up right away to entice people to try them and also so that the press (people like me) would see them waiting there. While there were a couple of basic games there was nothing new or imprssive. W can only hope this changes very soon and we will see the real power of the nVidia Tegra plaftorm put to use.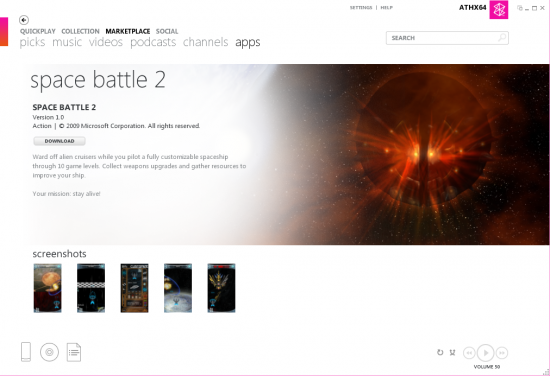 After that I took a look at the personalized picks based on my three favorite artists. I have to say that MS needs to look after this little feature. My initial picks were not very interesting to me but all of that can change as I listen to music and rate it in the system. In this manner it can learn (just like Genius can) and improve its offerings over time making it a more useful product.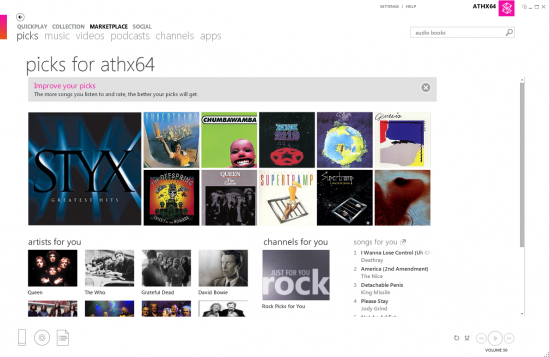 While looking through the offerings I notice something that was missing. There was no section on audio books. This is something that I like to listen to. I already have several audio books on CD, MP3, and in my iTunes account. To me this is a glaring omission and one that I think that Microsoft should correct very soon. *** It has been pointed out to me that in the Zune Software Audio Books are under the classification "Comedy/Spoke Word", so it looks like this category is there after all.***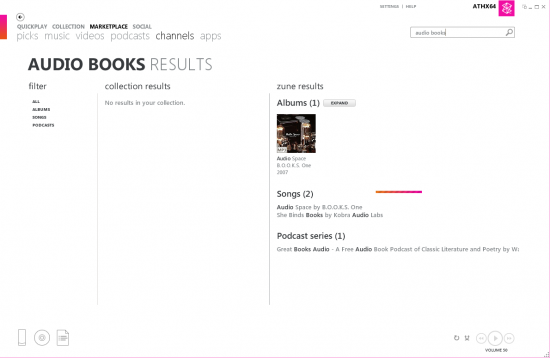 So what do I think of the new Zune 4.0 software after a 15 minute run-through? I think it is an improvement over 3.1, it is much quicker to respond and seems to be more complete with a few missing items (like audio books). Still it is a step in the right direction. To get a better idea of how it really performs we will be moving some audio files over to the Zune software and see how it performs after that.
Related Tags