The Future of computing is right around the corner
This is only the begning.
Published Tue, Sep 15 2009 10:13 AM CDT
|
Updated Tue, Nov 3 2020 12:36 PM CST
Have you ever sat back and wondered just what direction computing is going? Over the last few days I have had some time to think about it and to be honest I think we are right on the verge of something big.
Intel just pushed Lynnfield out the door, AMD just kicked out DX11 GPUs and a fully DX11 driver package. nVidia is pushing Tegra while Microsoft, Linux and Apple are working on the move to a fully 64-bit computing world.
We are seeing systems becoming more and more simple instead of complex. Lynnfield brought the PCI-e controller for graphics into the CPU cutting out much unneeded data transfer between the CPU, GPU and Northbridge. The next step in this evolution is right around the corner as Clarkdale and Arrondale get their coming out party at IDF.
While the GPU is moving to the CPU at Intel AMD is busy finding new ways to leverage their (previously) highly under optimized and unused Stream Processor. They have also fashioned the GPU into a video splitter, something that required additional and expensive hardware in the past.
From the software side we see newer and faster operating systems. Both Microsoft and Apple have revamped their current offering with speed and functionality in mind.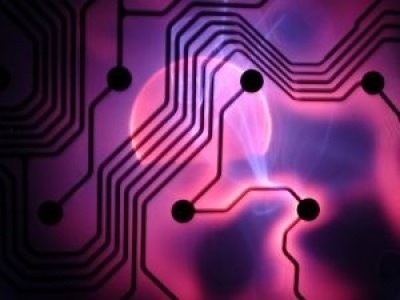 Still, while all of these current products make 2009-2010 one of the best years in computing that I can remember in the 15-plus years I have been in IT, they are only the beginning. After all both Intel and AMD are working on new CPUs with more cores, co-processors (in addition to the GPU) GPUs are beginning to take over some of the higher-level computing functions for things like rendering and advanced computations. Software is moving closer and closer to a singular core with layered virtual operating system sitting on top. Each of these would have access to the hardware through a virtualization layer that would not use emulation but real paths. This means you could conceivably have multiple operating systems running live on your system without losing performance. All of these things are not only possible but actively being built as I write this.
We can expect amazing things starting in 2010, things that were only wild dreams when I was busy banging away on a loud, slow 2x86 computer with DOS and WordStar. I have not been this excited about being in IT since I built my first HeatKit computer in the early 80s.
Related Tags