Loopt for iPhone to track you all the time
Even when the application is off.
Published Fri, Sep 4 2009 9:21 PM CDT
|
Updated Tue, Nov 3 2020 12:36 PM CST
So remember how Apple would not let Google have Latitude because they said people might get is confused with the existing map application (already from Google). Well...it seems that the confusion thing might not have been the full reason that app was rejected.
A new app called Loopt actually performs a similar function and is possibly much more intrusive. It is capable of updating your location all the time. This means even if you have the application shut down it is still logging your every move.
The concept is one straight out of Minority Report. In that movie ads and services were custom tailored to you based on where you had been and what you bought previously. Well Loopt wants to do that too. They want to create a life track so that they can force ads on you based on where you have been. of course this is not a free service you actually have to pay $4 per month to be tracked all the time. This is probably why Google's Latitude did not make it. Google wanted it to be free, so Apple and AT&T were not getting anything for the extra bandwidth usage.
Man no more lunch-time visits to the topless bars for me...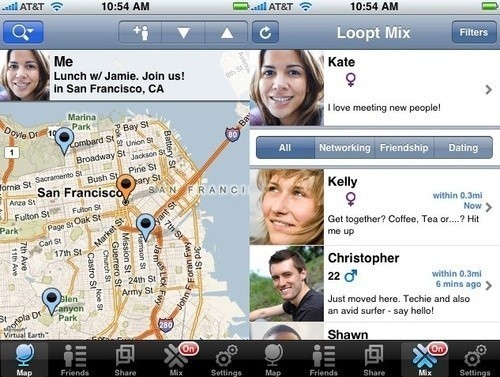 Related Tags