Intel says Larrabee is still 1st Gen
There is no thrid and fourth.
Published
0 minutes & 47 seconds read time
Intel was not happy with recent rumors that popped up about Larrabee being on its fourth attempt. In fact Intel called the rumors and reports "nonsensical rubbish"
The rumors say that Larrabee is having some problems, the first is TDP and the others are software. These rumors all appear to come from nVidia and ATi. So you have to wonder what is going on.
Is this a FUD campaign? Or is this a reality that Intel does not want to get out. If Intel is trying to hide something is there more behind the issue than TDP and Software?
The issue of a redesign is not too big of deal after all. This happens in many products both before and after release. It is why we see so many revision 2/b products. However if there is a larger problem at work here then there is a reason to try and keep it out of the public eye.
Remember this is a new technology and any large scale problems that hit the press before release will affect consumer and OEM confidence. Lack of confidence in a product will kill sales quicker than just about anything else.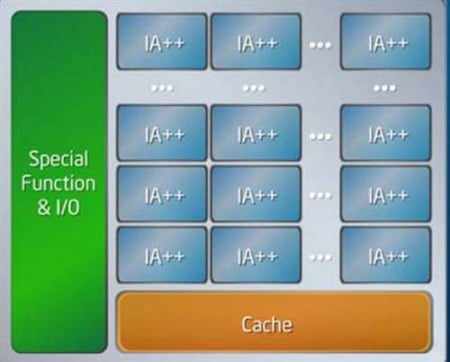 Source
Related Tags