nVidia quietly launches two DX10.1 desktop cards
OEM only for now.
Published Thu, Jul 9 2009 12:22 PM CDT
|
Updated Tue, Nov 3 2020 12:36 PM CST
We told you yesterday that nVidia was pushing out to low-end desktop 40nm GPUs. Well now we have confirmation that these cards have reached OEMs and should be popping up in systems soon.
The two quietly launched GPUs are the G210 and the GT220. Both will have DX10.1 support as well as HDMI outputs. They will differ in number for cores (16 got the G210 and 46 for the GT220).
Speeds will be different as will the amount of memory and width of the memory controller.
What is interesting is that these new cards we launched without any fan fare from nVidia. One reason for this is that they do not have quite the punch that ATi's 4770 40nm part has. It is not known if these parts will end up on retail shelves or if they will stay an OEM only product.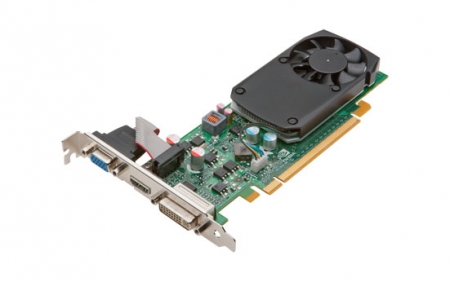 Related Tags