What does Tegra really mean to the Mobile Market
Finally real movement in the stganant mobile space.
Published Wed, Jul 1 2009 9:33 AM CDT
|
Updated Tue, Nov 3 2020 12:36 PM CST
Yesterday we heard news that Tegra is going to be part of the Smartphone race starting in 2010. But what exactly will that mean to the average consumer?
We know that Tegra is a very advanced SoC processor with two ARM CPUs, a GPU, 2 video processors in total 8 processors are in your average Tegra chip. This means that you can build phones, MIDs, and PVDs smaller and with better power properties.
With Tegra under the hood of the Zune HD Microsoft is able to push HD video out to the new media player. This does not mean you can watch 720p videos on the new Zune but you can download them and run them out to a display using a mini HDMI or Display Port.
The same thing would be true for a smart phone, it would be capable of handling much higher resolution video and imagery than its screen would normally allow. This opens up the ability to someone to truly give a full presentation with nothing but their phone and a pico projector.
Can you imagine heading out on a business trip and bringing nothing but your phone, a 64GB USB key (with adapter) and a pico projector? As ti stand right now you have to lug around a laptop, sales material, a full sized projector, and much, much more.
In short Tegra in the mobile market place opens up doors, it transforms the smart phone from a gadget into a real tool for business and entertainment.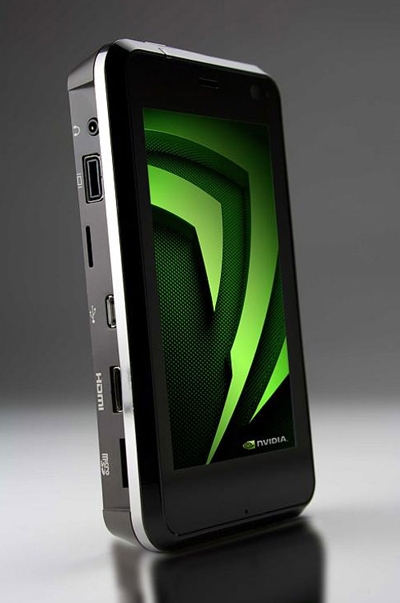 Related Tags