AMD to put SATA3 in SB800 South Bridge series
Brave new world.
Published Thu, Jun 18 2009 4:04 PM CDT
|
Updated Tue, Nov 3 2020 12:36 PM CST
AMD may be getting its Mojo back and gearing up to give Intel a bit of a bloody nose, with industry sources telling us the firm is planning to include SATA3 in their SB800 South Bridge series due out in the first quarter of next year.
If this is indeed the case, it would mean littler chipper (AMD) could even leapfrog Intel in Southbridge technology, something which we are currently taking with a pile of believe-it-when-we-see-it salt, as AMD have something of a track record of being a generation behind Chipzilla on SB tech.
Another industry source told us AMD would definitely have SATA 3 native on SB800 but that USB3 would likely not be and would require a third party chip.
Word from motherboard makers is that those who want to add SATA3 to their Intel mainboards will have to use a third party chip like the Marvell offering GIGABYTE was showing off at Computex a couple of weeks ago on its P55 products. But the native on-chip solutions versus third-party on-mobo solutions are not really a convincing argument in our humble opinion. Typically, the customer doesn't care and in many cases using a third-party solution from Broadcom, Marvell or Atheros gives you a cost or time to market advantage.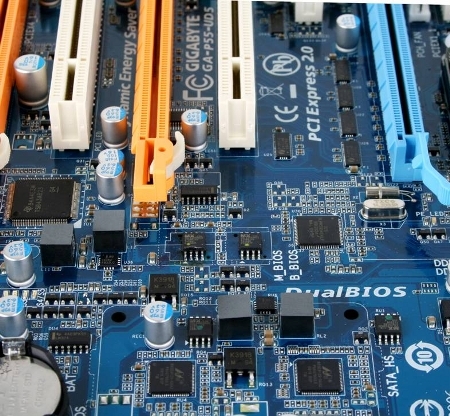 Still, the mobo makers are hoping SATA3, USB3 and DDR3 will be tempting enough to get punters to push out the boat in 2010 and upgrade, with promises of faster data transfer rates.
The first SATA3 drives will apparently come from Seagate and will likely tip up in September 2009. Seagate refused to confirm this directly but did confirm it would be shipping its first 6Gbit/s Serial ATA desktop drive later this year.
This is great news for the PC industry as, for a refreshing change, it won't be just one manufacturer's tech setting standards. Always nice when the underdogs come out fighting.
Related Tags