nVidia 40nm Desktop Cards to be DX10.1
At least until GT300 arrives.
Published Fri, Jun 5 2009 11:54 AM CDT
|
Updated Tue, Nov 3 2020 12:36 PM CST
With the announcement at Computex that AMD has working DX11 silicone we started to wonder if nVidia would have a comeback of its own but so far we only hear rumors of the GT300 in late 2009 or early 2010.
In fact the first 40nm GPUs from the green team will only be DX10.1. This is sort of odd as for years nVidia has claimed there was no advantage to using the DX stopgap. They have held firm that they were going to wait until DX11 to make the move.
But as of this writing the GT216 and GT218 will be DX10.1 parts. For all of the nVidia fans out there, it looks like you will have to wait on the GT300 for your DX11 gaming fix. But then again, as of this writing there are no DX11 games on the shelves and Windows 7 is still in the RC stage.
Read more
here
.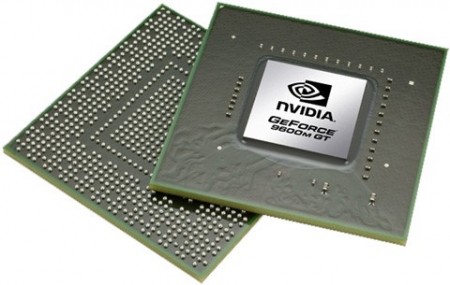 ATI has been preaching that DirectX 10.1 is a good thing for years now and Nvidia jumping on the DirectX 10.1 bandwagon just months before Microsoft is set to reveal DirectX 11 is quite strange. Nvidia was a very opponent of DirectX 10.1 since all of its currently shipping generation doesn't have support for DirectX 10.1 and all the sudden, they are announcing a new generation that will completely support DirectX 10.1

Since mobile and desktop chips from both Nvidia and ATI are usually the same thing, Nvidia wanted to offer DirectX 10.1 check box technology to its potential users and with Calpella, Intel's Nehalem - Clarksfield quad core for notebooks platform. Nvidia expects many Calpella design wins for its 40nm DirectX 10.1 GPUs and most probably Nvidia customers simply wanted to have DirectX 10.1 and not DirectX 10, something that Nvidia offers for years.
Related Tags