Western Digital releases 2 Terabyte HDD
For the movie ripper in your life.
Published
0 minutes & 51 seconds read time
Western Digital has kicked a rather impressive drive out of the nest and into the big scary world. This drive has the amazing capacity of 2TB (yes that is 2,000GB. But it is not all capacity WD has dumped their GreenPower and SilkStream technology in to it as well.
The new drive will sell under the name WD-AV-GP and is marketed at the DVR/Media Center people out there. With GreenPower you get a 40% power savings over similar drives (ummmm just how many 2TB drives are out right now.) and with SilkStream you get the ability to seamlessly stream up to 12 HD media streams at once.
The drive will also come with 32MB of cache and a price tag of around $300.
Read more
here
.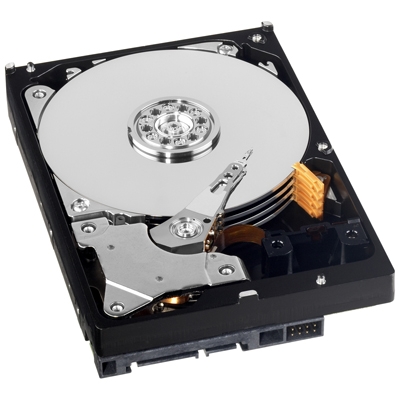 "Our consumer electronics customers require hard drives that consume less power, generate less heat, and operate quietly," said Jim Welsh, senior vice president and general manager of WD's branded products and consumer electronics groups. "Audio and video recording applications, such as DVRs, media servers, media centers, and mainstream surveillance systems, often demand 24x7 operation from hard drives. Our drives meet the demanding requirements of these markets including higher reliability, universal compatibility, low power consumption and the ability to simultaneously record multiple audio and/or high-definition video streams."
Related Tags