3D Realms, not dead
They're just resting.
Published
1 minute & 11 seconds read time
It looks like the reports of the closing of 3D Realms might have been exaggerated. According to the company itself (which just laid off the majority of its development staff) it will continue as a much smaller company.
The issue here is that just about everyone that was working on Duke Nukem Forever is gone now (they were part of the group that got let go). So what is to become of Duke? If the rumors are right then 3D Realms will try to find a partner to help them complete it. If not then Take Two's lawsuit might grab hold and Duke might get a new owner.
In the end since this new title has been in the works for as long as anyone can remember I have to wonder if it will ever see the light of day, much less your system.
Read more
here
.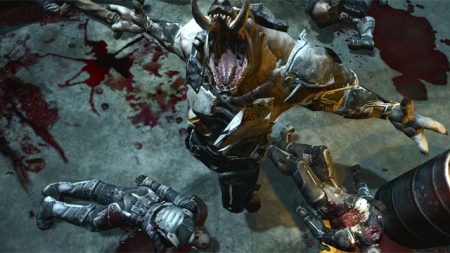 From the latest news that we have received, the company will continue as a co-creator of games based on the Duke Nukem franchise. The Duke Nukem Forever team of developers has been let go and the company claims that they will be regrouping and reorganizing.

As we previously explained in our last story, the problem is money and the lack of it for 3D Realms. While the rights to the Duke Nukem Forever franchise as well as Duke Nukem are the core asset of 3D Realms, the company will continue. As for the future of Duke Nukem Forever, despite what others are writing it may not be over. Our sources suggest that the company may be looking for a partner to take on the unfinished development and continue to push the game forward toward release, and 3D Realms would at least be a part of this process.
Related Tags