A report that comes to us from Ars Technia through CNet states that Apple may finally catch up to Smart Phones from 2007.
I know you are wondering what I am talking about, why the iPhone is miles ahead of the other smartphones right? Well yes and no; the iPhone is a good product but even 2 and half iterations from the original it still lacks some basic features found in many other phones.
One of these is voice command and voice synthesis. But if the anonymous sources that tipped of Ars are accurate that long awaited feature will arrive with the iPhone Software 3.0.
Lets hope they are true, as that could mean real turn-by-turn GPS and a host of other fun toys.
Read more
here
.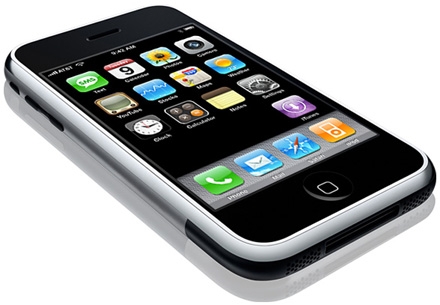 Ars Technica's sources are of the anonymous variety, but they claim that these new voice features are code-named "Jibbler" and will not only provide voice synthesis but voice recognition.

Ars says Jibbler appears be an enhancement to the iPhone's Finder-like SpringBoard program, which you see whenever the iPhone's Home button is pressed. It serves as an application launcher and will support the newly announced 3.0 Spotlight search.

The article states:
Jibbler may be controlled via the iPhone headset--button squeezes could be used to record short voice segments from the user, which Jibbler will then interpret. Voice synthesis can then be used to give the user a response, similar to the latest-generation iPod shuffle, which can 'read' playlists and track names--the difference being that the iPhone hardware itself could handle real-time voice synthesis.