Yesterday Intel responded to the news that IBM and its team of manufacturers were moving to 28nm in 2010. The news was important as it relates to AMD and their new spin-off Globalfoundries.
According to Intel the step to 28nm will not work properly for CPUs as it is a half-node step. It has to do with the masks used; it is very difficult to change them between half and full node steps. To counter this Intel has opted for only using full node steps (45,32,22nm).
Intel already has 32nm ready to go and we might actually see some 32nm CPUs later this year. On the GPU side Larrabee will most likely be 32nm in its first run and shrink in full node steps from there.
Read more
here
.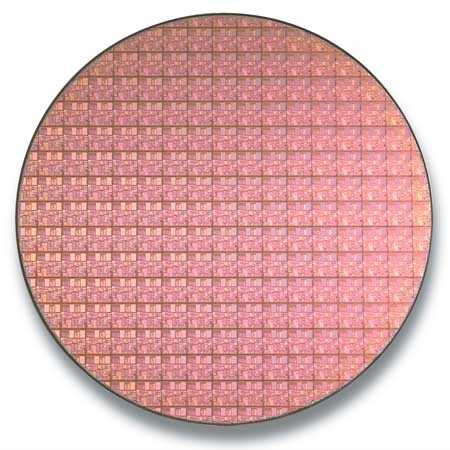 According to the schedule, Intel's introduction of the 32nm process technology will mostly depend on the existing inventory of 45nm chips. We do expect an introduction of 32nm in Q4 of this year, even though WW roadmaps still position chips such as Clarkdale in Q1'10. You can expect numerous 32nm chips being introduced over the next two years: Nehalem's die-shrink family is called Westmere and is consisted out of at least four chips: dual-core CPU [plus dual-core CPU+GPU], native quad-core, native octal-core and possibly a dual-die hex-core [16 core CPU].

This will be followed by Sandy Bridge, a new architecture [tick-tock]. Sandy Bridge will also consist out of native quad-core and octal-core chips, continuing in 2011. The destiny of Atom product line was not known at this time, since Intel isn't fond of using latest Fabs for a product with a pretty low ASP, hence the recent signing of an agreement with TSMC. This ends the 32nm cycle for CPUs.

When it comes to its GPU line-up, Intel plans to adopt 32nm process for its Larrabee core as soon as possible. The chip giant is working on several 32nm Larrabee designs, with at least one being planned for "fusing" with the CPU die on a processor socket - succeeding Clarkdale. The company is keeping its tick-tock model for Larrabee as well, using a mature manufacturing process for new architecture, applying a die-shrink, followed by a launch of the new architecture using the same architecture as the die-shrunk one. In case of Larrabee, 45nm is a start, 32nm is a die-shrink, and real second gen part is 32nm, then 22nm die-shrink and so on.