iPod Shuffel has $22 in parts
300+% Markup on tiny device.
Published Tue, Apr 14 2009 11:37 AM CDT
|
Updated Tue, Nov 3 2020 12:37 PM CST
The gang over at iSuppli stripped down their new $80 iPod Shuffle and added up the cost of the innards and packaging to see how much they really cost.
In a shocker to anyone that has not really been following Apple's business model they found that the cost of all components, was around $22.00.
This makes the markup on the device in the realm of 360%. This hefty little markup brings some of Steve Job's comments on netooks into questions.
He has said before that he did not know how to build a system for under $500 that was not a hunk of junk. Yet the iPod shuffle using cheap Samsung parts might prove different. Perhaps he meant he did not know how to build anything with a customer price tag of under $500.
Read more at
Business Week
.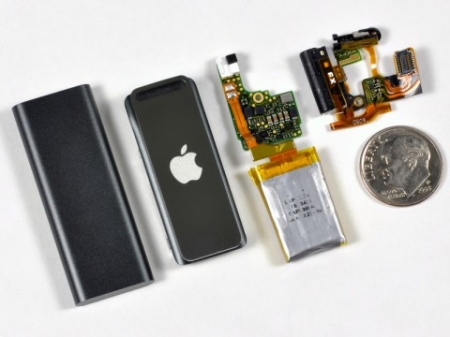 All told, the cost of the shuffle's components, the headphones, and the packaging it ships in comes to $21.77, according to iSuppli's estimates. That's about 28% of the device's retail price. The smaller the component cost as a percentage of price, the higher the potential profit. This suggests the per-unit profit margin on the shuffle is higher than on other iPod models. The component cost for the first iPod touch released in 2007, for instance, amounted to about $147, or about 49% of its $299 retail price. The component cost of the third-generation iPod nano, also released in 2007, amounted to about 40% of its retail price
Related Tags