New iPhone rumored for June?
June becoming a tradition.
Published Mon, Mar 23 2009 2:09 PM CDT
|
Updated Tue, Nov 3 2020 12:37 PM CST
The gang over at Boy Genius Report has spoken with someone high up in AT&T and they seem to be confirming the third coming of the iPhone.
According to the article it looks like June will again be the time of mayhem and non-working servers that have come to expect from AT&T and Apple. They have never quite been able to deal with the demand on upgrades and new hardware.
But that is not the biggest or worst news, If the Boy Genius is right we might just start seeing AT&T's horrible shovelware on the iPhone. Yup AT&T's U-verse applications might be coming to the new iPhone.
What a shame that would be.
Read more
here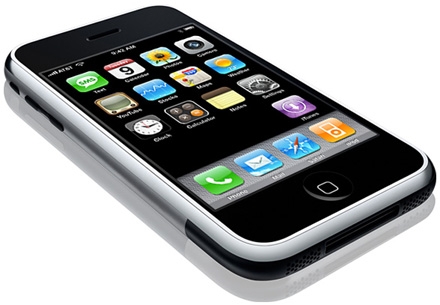 New iPhone announcement around mid-June (duh)
New iPhone will be faster and have a more seamless experience unmatched by any device (could be just talking about 3.0, but we think it's also a new iPhone)

U-Verse iPhone application; will allow control of your home DVR (play, pause, rewind, etc.)

The annual iPhone launch is "becoming a tradition."

Nothing official is being confirmed, but they said that people should prep for an exciting time this summer.

AT&T is said to be working with Apple to create a unified product with an unparalleled experience across all their products and services.

Apple's 3.0 software should tell us where the iPhone platform is going...uh, k?

They said customers shouldn't need to choose from AT&T's high-end devices because of features, they should choose based on preferences. The gap in capability should be filled with the new iPhone. Ok, bets on slide out QWERTY, autofocus camera, video sharing, blah blah?

Seems like the higher speed HSDPA (7.2Mbps) is being hinted at too which should confirm the earlier rumors of the new Infineon chipset.

The $99 3G netbook will start selling this summer, and the first one won't be a Windows OS.
Related Tags