Radeon HD 4890 gets run through 3DMark
Both Vantage and 06.
Published Thu, Mar 19 2009 12:02 PM CDT
|
Updated Tue, Nov 3 2020 12:37 PM CST
OCHeaven have what they claim is the first 3Dmark tests on the Radeon HD4890. The results are based on testing done by an unnamed source and are, as of this writing, yet to be verified.
The test system had an Intel Core i7 930 and 3 GB of RAM, although other details are not known.
The scores that the HD 4890 achieved (P10996 in 3DMark Vantage and 16096 in 3DMark06) are from testing with an Unknown and possibly beta driver.
Although the 3DMark06 score is close to the GTX285 the 3DMark Vantage score still lags behind due to the PhysX boost from the GPU.
I will be fun to see where these cards end up once officially released.
Read more
here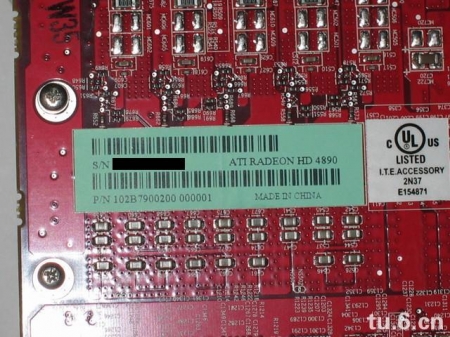 I know some of you might want to say that HD4890 is just an overclocked version of HD 4870, but the test results is somewhat convincing. It shows a pretty good improvement in comparison with HD4870. The score on 3DMark06 is very close to GeForce GTX 285, but not on 3DMark Vantage because of the advantage of PhysX that GTX 285 has taken. Will HD4890 be fast enough to compete with GTX 285 in gaming? guess we'll have to see some more test results to be able to tell.
Picture from
Coolaler's Site
Related Tags