Mushkin Introduces Their First SSD's
Europe be thy name.
Published Mon, Mar 16 2009 11:33 PM CDT
|
Updated Tue, Nov 3 2020 12:37 PM CST
Mushkin announced the availability of their first SSD's, the Europe series. Those outside Europe can relax as the name is simply that and has nothing to do with locational availability.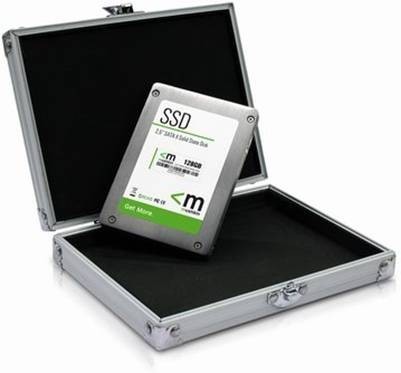 The Europe drives will be available in 32, 64, 128, 192, and 256GB sizes and will arrive in an aluminum housing. Mushkin says that the drives will also be aggresively priced, although the
press release
doesn't specify what that price will be. Mushkin will back the drives with a 3 year warranty.
The drives will do 150MB/s read and 90MB/s when writing. While certainly not the fastest drive on the market, if their agressive pricing is in fact truly agressive, they could be a hit. The drives also have an integrated Mini-USB 2.0 connector so that drive can be used as external storage without an external power supply.
"Once, Zeus felt in love with the beautiful Europe, now, every speed enthusiast can do the same." smiles Steffen Eisenstein, CEO of Mushkin Logistic GmbH and looks on the aluminium dressed SSDs. But like always for Mushkin, the inside value is one of the finest,

Unique and only at Mushkin, the SSDs will be delivered in an exclusive aluminium packing and protected with a 3 year warranty. The customer can fall in love without hesitation!
Related Tags