RV790 might be 55nm superclocked RV770 Sucessor
Quick Fix to GTX285.
Published Tue, Feb 24 2009 1:36 PM CST
|
Updated Tue, Nov 3 2020 12:37 PM CST
With ATi moving to 40nm a new rumor that claims the new RV790 will stay at 55nm seems out of place.
But that is what Nedim Hadzic over at Fudzilla is repotting quoting an Expreview.com report (the link was down as of this writing) the RV790 will be a superclocked 55nm RV770.
The new part could be named HD4970 and might feature a 950MHz core clock and 800 Stream Processors.
Read more
here
at Fudzilla.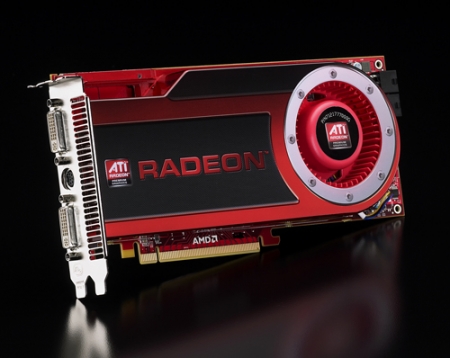 If this is indeed true, then the reason for not transitioning probably hides behind the fact that Nvidia has been seriously recuperating with its latest products. A super-overclocked RV770 would introduce a quick fix to regain competitiveness with Nvidia's GTX285, and such a move would make sense at least until the new 40nm cards are here.

Expreview's report, based on an unnamed source, claims that RV790 will be codenamed HD 4970 and be overclocked from HD4870's 750MHz to 950MHz. The memory will allegedly be left unchanged and the RV790 will feature 800 stream processors, instead of the rumored 960.

Although the RV790 might not sound as exciting as some already announced next-gen offerings, it might result in some interesting solutions, since such a chip would require great cooling and AMD would make sure it isn't lacking in other departments either..
Related Tags