iPhone gets a new Matte Back Plate
Well maybe, if the pictures are to be believed.
Published Fri, Feb 13 2009 10:14 AM CST
|
Updated Tue, Nov 3 2020 12:37 PM CST
More Apple news this morning, this time we see what may very well be a new back for the future iPhone.
The pictures popped up on MacRummors and appear to show a next gen iPhone with a matted and slightly textured back plate. Although no one can verify the authenticity of these images they appear to have come from China where the iPhone is assembled.
The initial image was posted by
iPodObserver
, they were responsible for showing the early back plate images of the iPhone 3G.
With all of the rumors about the new iPhone I am not sure what to believe, but based on the number of times I have to clean mine per day I do hope this new back plate is real.
Read more
here
at MacRummors.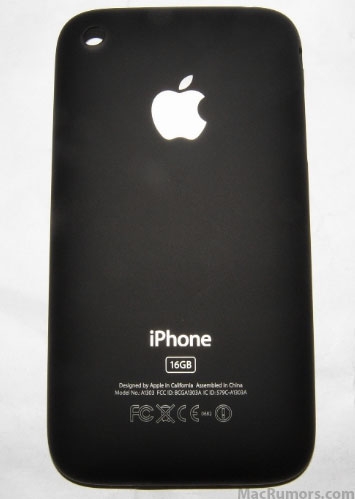 Images claiming to depict the back cover of an upcoming iPhone have started circulating on the internet. iPodObserver first posted a version of the above photo that allegedly depicts an unreleased 16GB iPhone with the model number A1303. This new iPhone case is said to "shed its glossy appearance for a matte black look" and also introduce a new case-back made of metal. The site seems confident in the photo and reminded readers that they were also responsible for publishing an early back-case photo of the iPhone 3G.

MacRumors has also received additional images (below) that appear to be from the same series. While we can't confirm their authenticity, we present them for discussion given iPodObserver's apparent belief in them. The images have reportedly come from China and are said to depict the back-casing of the next iPhone. The case is also said to be textured for better gripping.
Related Tags