Next step for Windows 7 - straight to RC1
No more Betas.
Published Sun, Feb 1 2009 7:38 PM CST
|
Updated Tue, Nov 3 2020 12:37 PM CST
With the first Beta of Windows 7 having just been released to the public, in usual fashion many expected the next milestone for W7's development would be Beta 2, but Microsoft's
Engineering Windows 7
blog page says that's not the case this time around. The next big step will be the move to a near-final version, otherwise referred to as a Release Candidate (RC).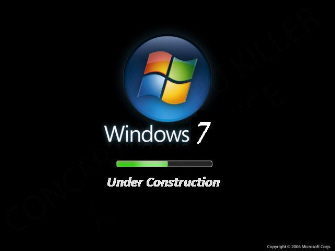 To summerize the full development path:
- Pre-Beta - This release at the PDC introduced the developer community to Windows 7 and represents the platform complete release and disclosure of the features.
- Beta - This release provided a couple of million folks the opportunity to use feature complete Windows 7 while also providing the telemetry and feedback necessary for us to validate the quality, reliability, compatibility, and experience of Windows 7. As we said, we are working with our partners across the ecosystem to make sure that testing and validation and development of Windows 7-based products begins to enter final phases as we move through the Beta.
- Release Candidate (RC) - This release will be Windows 7 as we intend to ship it. We will continue to listen to feedback and telemetry with the focus on addressing only the most critical issues that arise. We will be very clear in communicating any changes that have a visible impact on the product. This release allows the whole ecosystem to reach a known state together and make sure that we are all ready together for the Release to Manufacturing. Once we get to RC, the whole ecosystem is in "dress rehearsal" mode for the next steps.
- Release to Manufacturing (RTM) - This release is the final Windows 7 as we intend to make available to PC makers and for retail and volume license products.
- General Availability (GA) - This is a business milestone and represents when you can buy Windows 7 pre-installed on PCs or as full packaged product.
A whole lot more information about Microsoft's researching and development methods for W7 can be found at the MSDN blog page
here
.
Related Tags