Logitech intros G13 Gameboard for serious gamers
this baby has it all.
Published Wed, Dec 10 2008 7:00 AM CST
|
Updated Tue, Nov 3 2020 12:37 PM CST
Just in time for the XMAS holiday season when many of us finally get the time to start playing some of our favourite games, Logitech has finished its new G13 Advanced Gameboard; a dedicated peripheral for gamers which incorporates Logitech's award-winning Comfort Wave ergonomic design.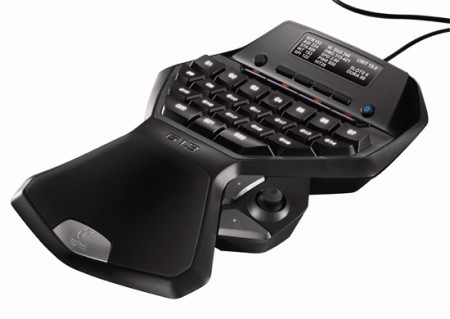 Features include 25 fully programmable and backlit keys with on-the-fly macro creation, a 160 x 43-pixel GamePanel LCD which provides info such as game stats, system specs and other in-game messages, analog stick, 20MB memory space for up to five ready-to-play profiles and pre-configured settings for several blockbuster titles such as WoW, LotR Online and CoD4.
Logitech plan to start selling the G13 Gameboard a little later this month at a price of around $80USD. You can learn a bit more about it within Logitech's official announcement
here
folks.
FREMONT, Calif. - Dec. 10, 2008 - Whether you're rescuing hostages, on a quest with your guild or saving humanity, you don't want to worry about hand fatigue or hitting the wrong key. Today, Logitech (SIX: LOGN) (NASDAQ: LOGI) introduced the Logitech G13 advanced gameboard - a hybrid gaming keyboard designed to complement your Logitech keyboard and mouse - giving you game-changing comfort and control on a Mac computer or a PC.

"If you're into serious gaming, there's no better feeling than playing with the G13 gameboard by your side," said Ruben Mookerjee, Logitech's director of product marketing for gaming. "Unlike other gameboards that focus only on programmability, the G13 advanced gameboard incorporates the principles of our award-winning Comfort Wave design. So whether you're getting into World of Warcraft or walking into your next LAN party, the G13 gameboard gives you a powerful advantage over those forced to work with less."
Related Tags