Windows 7 to allow DX10.1 graphics on a CPU
WARP10 software rasterizer unveiled.
Published Tue, Dec 2 2008 4:09 AM CST
|
Updated Tue, Nov 3 2020 12:37 PM CST
A rather interesting new feature of the upcoming Windows 7 OS has been brought to light by Microsoft this week which will allow games and other DirectX 10/10.1 dependant software to fully function on very old graphics cards, or in some cases even when the GPU has no graphics acceleration whatsoever.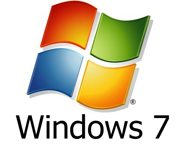 Microsoft calls it WARP which is short for "Windows Advanced Rasterization Platform", a new graphics layer capable of fully harnessing available power from a CPU to take on the role of graphics processing. The only requirement of the CPU is that it has at least SSE2 extensions, but expect slide shows in most cases. Obviously a Core i7 based CPU will fair best here.
Microsoft believe WARP will also be a bit of a life saver in situations where a graphics card driver may be causing grief, or is corrupted. Or perhaps it will act as a convenient fill-in while your fried graphics card is being RMA'd.
If you scroll down on
this page
you'll also spot some Crysis test results that were obtained when running the game at 800x600 (low quality settings) on nine different CPUs, including a Core i7. For comparative sakes, they also do another run of the same test using eight different graphics solutions (including Intels best DX10 integrated GPU which was actually slower than a Core i7).
You can learn all about the upcoming WARP feature
here
.
Related Tags