More efficient Core 2 Quads coming soon
Q8200s, Q9400s and Q9550s with 65W TDP.
Published
0 minutes & 45 seconds read time
For a bit there it was looking like AMD would be the first to introduce a quad core processor to market with a TDP of just 65W; the 2.1GHz Phenom X4 9450e which is set for release during Q1 of next year.
However, just when AMD thought they were onto a good thing with this chip, Intel are said to be striking back with not one, but three upcoming Core 2 Quad processors which also have a TDP of 65W. These new processors are as follows :-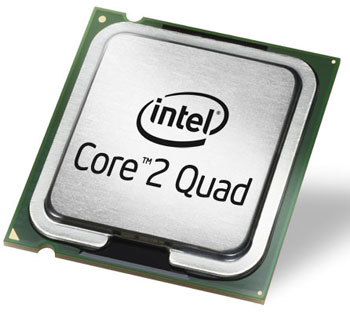 - Core 2 Quad Q8200s - 2.33GHz, 1333MHz FSB, 4MB of L2 cache
- Core 2 Quad Q9400s - 2.66GHz, 1333MHz FSB, 6MB of L2 cache
- Core 2 Quad Q9550s - 2.83GHz, 1333MHz FSB, 12MB of L2 cache
As you can see, the new processors carry the same specs as the non 's' versions which currently exist on the market with a 95W TDP. These are expected to be launched as early as January of next year, but for a lower TDP you pay a higher price. The Q8200s, Q9400s and Q9550s is said to first come in at $245, $320 and $369 respectively.
Related Tags