ASUS ready up X58 workstation boards
Revolution boasts six full-length PCI-E.
Published
1 minute & 13 seconds read time
With ASUS having already let loose stacks of info and images on their upcoming desktop lineup of X58 motherboards (including the P6T Deluxe and Rampage II Extreme), it appears they've got their workstation oriented desktop boards almost readied up as well.
A chap over at XFastest kindly uploaded some
quality images
of the boards, these comprising two models; the P6T6 WS Revolution and P6T WS Pro.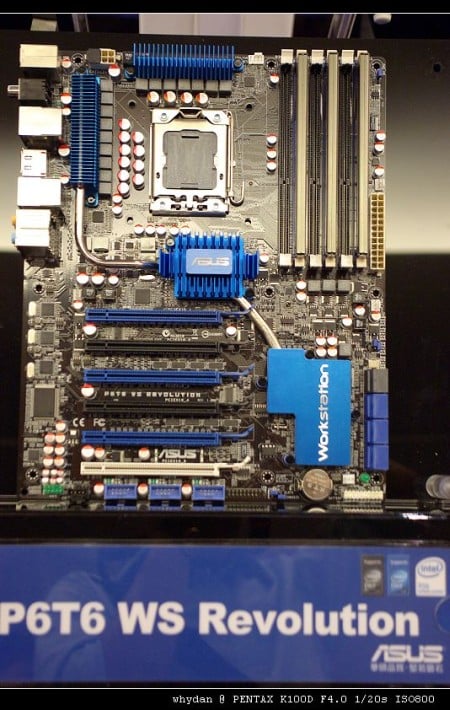 Where these boards differ to ASUS' mainstream desktop lineup of boards is that they offer features only a workstation would make use of; such as a PCI-X interface, enterprise level storage controllers and just generally a more durable and appropriate design.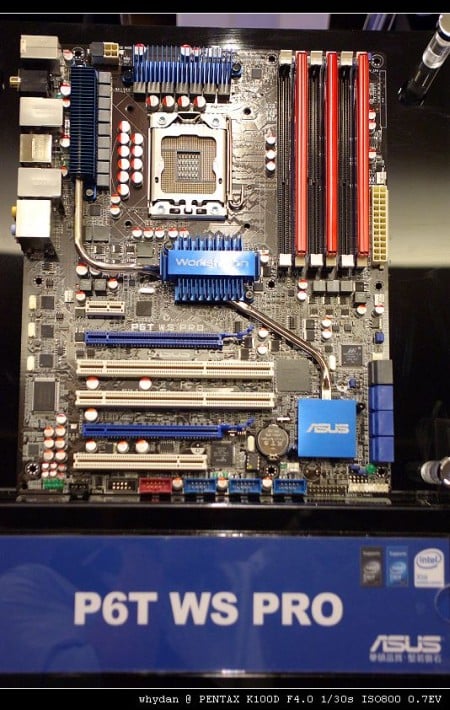 While both being capable of running LGA1366 Xeon processors via their single-sockets, the two boards differentiate from one another in that the P6T6 WS Revolution is the upper flagship variant whilst the P6T6 WS Pro is a more value conscious solution. Where the Revolution board features a whopping six full-length PCI-E slots (which would no doubt behave differently in terms of bandwidth depending on what cards are placed where), the Pro model runs just two full-length x16 slots, both running full bandwidth.
We also know a few other things about the Revolution; it runs a 16+2 phase power circuit for the CPU, ICH10 Southbridge, Serial-attached SCI, eSATA and a likely PCI-Express switch chip of sorts hiding under that huge southbridge cooling block to take care of all those PCI-E slots.
These two boards may not get released right on launch day, but it's clear ASUS doesn't have much (if any) more work cut out for them and they should become available soon after.
If you scroll down a bit in the
forum thread
over at XFastest, you'll also see a few more tasteful shots of the P6T Deluxe and Rampage II Extreme desktop boards.
Related Tags