The holiday season is upon us, a time for giving and a time for picking up something special for those closest to you. From PC gamers to creators to artists and those who simply love listening to music or immersing themselves in a movie or TV series, there's nothing quite handing over the gift of tech and watching their eyes light up.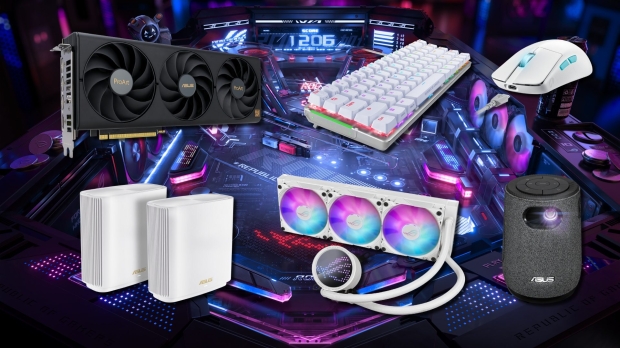 From peripherals that will give them the edge in playing the latest games over the holidays to displays of all shapes and sizes delivering crisp, immersive visuals for them to bask in, putting together a shopping list (or wish list for yourself!) is easy once you break it down.
At TweakTown, we live and breathe tech, gaming, and gadgets, and we've partnered with ASUS to bring you a Holiday Tech Buyer's Guide covering the coolest hardware from the company to help spread some joy this holiday season, no matter your budget.
From portable projectors that can turn any wall into a cinema screen to mesh Wi-Fi systems that will level up a home network to choosing the right gear for building that first (or second or third!) gaming rig. Let's dig in.
Stocking Stuffers for Tech and Gadget Lovers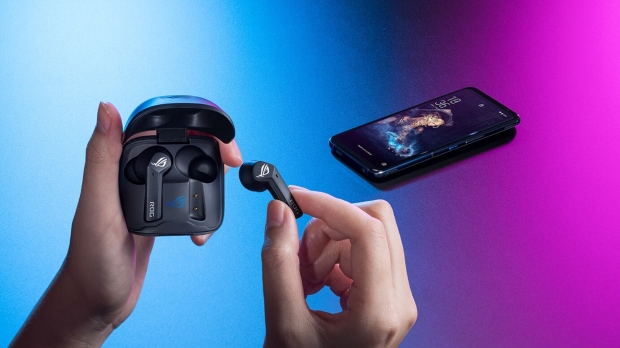 There's nothing quite like a pair of great earbuds for listening to music, making calls, or simply tuning into the latest episode of your favorite podcast. Throw gaming into the mix, and you simply can't look past the stylish and portable ROG Cetra True Wireless Earbuds (MSRP: $99.99) with 10mm ASUS Essence driver technology providing high-quality audio. The exceptional battery life delivers up to 27 hours of audio, too. The low-latency wireless technology offers seamless sound for competitive gaming, and the built-in active noise cancelation is brilliant for travel and noisy environments.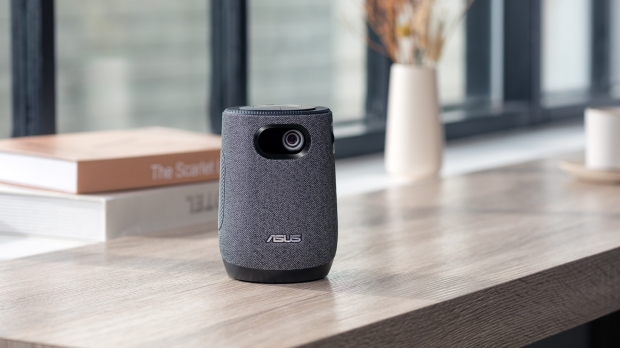 Perfect for large gatherings where there might be a shortage of screens, the ZenBeam Latte L1 (MSRP: $399.99, Black Friday Deal: $299.99) portable projector delivers big screen action from something the size of a cup of coffee. With a 720p resolution and 300 LED Lumens of lighting, it can turn any wall into an entertainment hub. Connect a device via Bluetooth, HDMI, or USB, or fire up Aptoide TV for instant access to your favorite streaming service. The ZenBeam Latte L1 provides 3 hours of video or 12 hours of audio via its built-in chargeable 6000 mAh battery.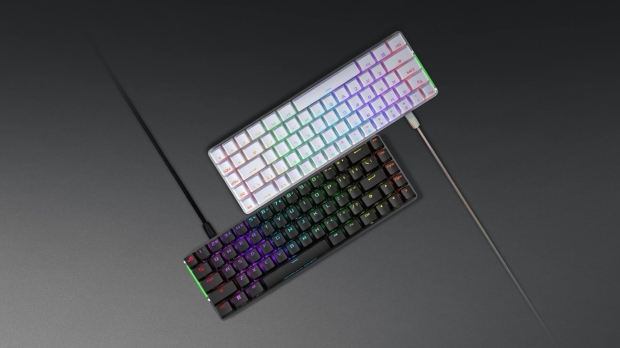 For the new and experienced PC gamers, there are plenty of great keyboard and mouse options, but if you're looking to both turn some heads and deliver gaming bliss, look no further than these two ASUS Republic of Gamers options. The vibrant LED-driven ROG Falchion Ace (MSRP: $149.99, Black Friday Deal: $119.99) is a 65% form-factor wireless gaming keyboard with fast and responsive ROX NX Red mechanical switches. The per-key RGB lighting with the Moonlight White surface looks incredible, and the quality travel case makes it something that can be taken on the go.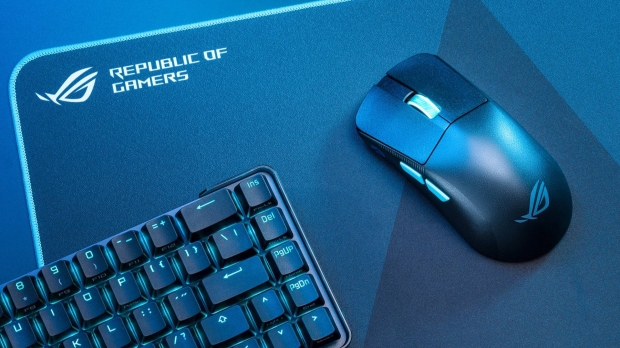 The ROG Harpe Ace Aim Lab Edition Gaming Mouse (MSRP: $149.99), created in collaboration with Aim Lab, is for serious competitive gamers. The ultra-lightweight 54-gram build makes it one of the most impressive wireless offerings for those who play competitive titles like Counter-Strike 2, Apex Legends, and others.
Extra Screens for Tech Travellers and Big Screens for Friends and Family Gatherings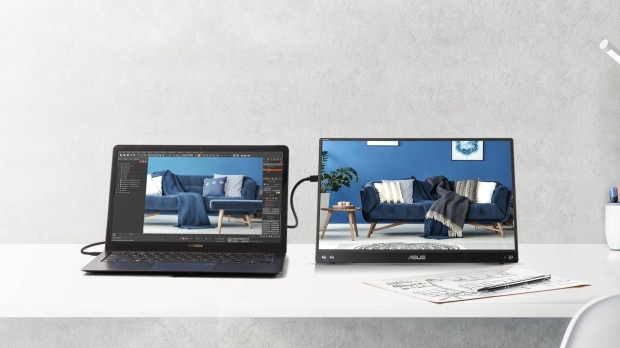 Whether you're a student, artist, gamer, or professional who never travels too far without your laptop, having access to a second screen is akin to leveling up your productivity. The ZenScreen MB16ACV (MSRP: $209.99, Black Friday Deal: $164.99) portable display is slim, light, and compatible with countless devices thanks to its USB Type-C or Type-A connection for video and power. This 15.6-inch Full HD portable display with an anti-glare IPS panel will undoubtedly make an immediate impression.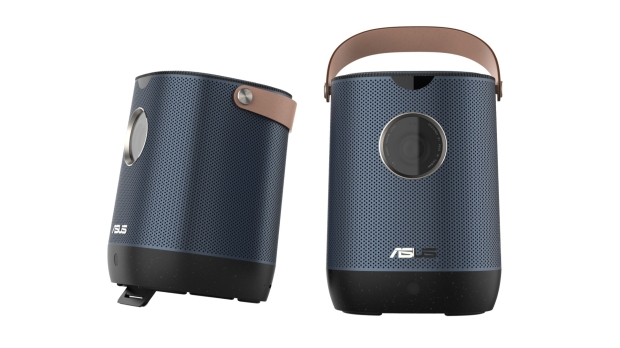 Speaking of leveling up and impressions, moving up from the stocking stuffer ZenBeam Latte L1 portable projector, the ZenBeam L2 (MSRP:$699.99) portable projector offers 960 LED Lumens of brightness, Full HD 1080p resolution, audio by Harmon Kardon, and it doubles as a Google Certified Android 12 TV box. With excellent color and picture quality, it's compatible with 4K HDR signals for a true cinema-at-home experience.
For the DIY PC Builders You Know
Building a PC used to be something relegated to the hardcore enthusiast crowd. With PC gaming becoming as mainstream as any other form of entertainment, assembling a PC gaming rig has never been easier or more fun. ASUS has got you covered whether it's a budget-friendly or enthusiast-grade PC. Here are some motherboard, cooling, and case options.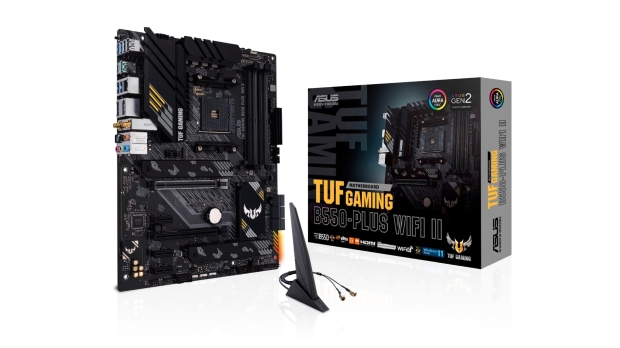 For those looking for the best bang for your buck, it doesn't get any better than AMD's last generation of capable Ryzen CPUs - and pairing something like the AMD Ryzen 5 5600X with the TUF Gaming B550-Plus Wi-Fi II (MSRP: $189.99, Black Friday Deal: $169.99) motherboard is perfect.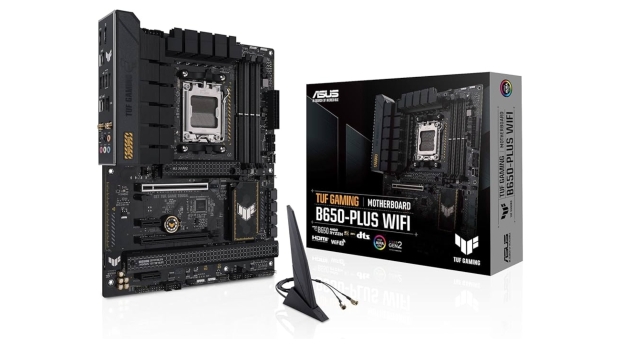 For something a little more powerful and still priced well, pairing the popular AMD Ryzen 7 7800X3D with the feature-rich and rugged TUF Gaming B650-Plus Wi-Fi (MSRP: $189.99, Black Friday Deal: $199.99) is a wise choice - it'll keep you gaming for years.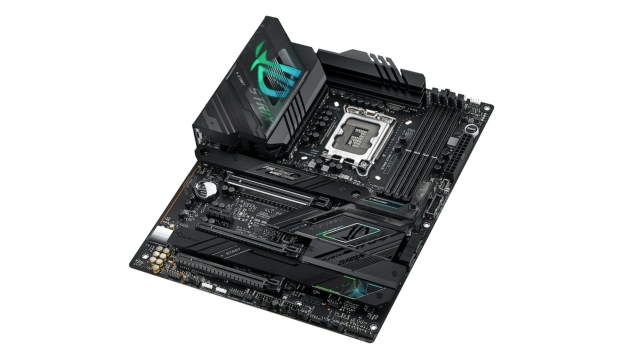 With the recent launch of Intel's new 14th-Gen Intel Core CPUs, tailor-made for high-end gaming and overclocking, the ROG Strix Z790-F Gaming Wi-Fi (MSRP: $389.99, Promo Deal: $289.99) is an absolute beast. From super-fast DDR5 memory support to 4 X PCIe 4.0 M.2 SSD slots and Wi-Fi 6E, it's a motherboard built to last with cutting-edge tech.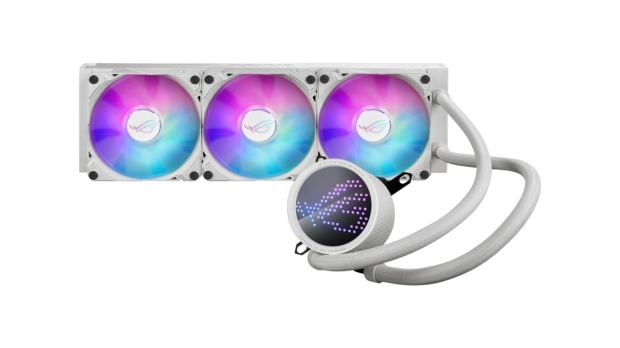 For the DIY crowd, the next step after choosing a motherboard and CPU is picking out a cooler. Choosing the right cooler isn't simply about picking something that will deliver on the promise of keeping CPU temps in check; it's also about adding some style to your build. The ROG Ryuo III 360 ARGB AIO (MSRP: $289.99, Black Friday Deal: $244.99) liquid cooler features a customizable AniMe Matrix display on the pump housing, opening the door to creativity. Available in black or white, it also features a large 360mm radiator, performance ROG AF 12S ARGB fans, and an 8th-generation Asetek pump for exceptional thermal performance.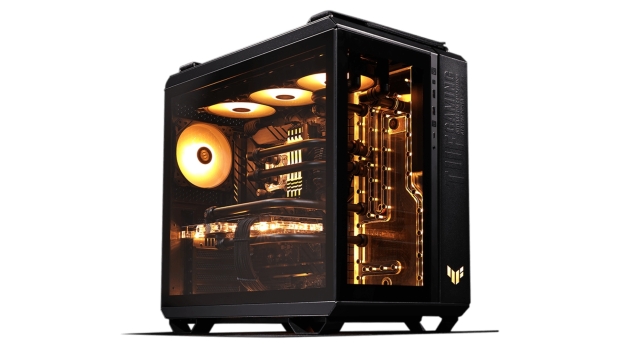 Rounding out the DIY section of this guide is the TUF Gaming GT502 (Black: MSRP: $169.99, Black Friday Deal: $139.99; White: MSRP: $174.99, Black Friday Deal: $149.99) chassis that lives up to the TUF branding thanks to its use of military-grade components. Alongside this rugged construction, you have excellent airflow and an open fish tank-like design with tempered glass panels offering a panoramic view of your entire build. Throw in dedicated routing channels for cables and enough room to house the latest high-end PC graphics; this one has both function and form.
Level Up Performance with a New Graphics Card
With the arrival of the GeForce RTX 40 Series of graphics cards, RTX technology like DLSS, Frame Generation, and Ray Reconstruction have made the headlines. It's the stuff that makes 2023 hits like Alan Wake II, Cyberpunk: Phantom Liberty, Forza Motorsport, Ratchet & Clank: Rift Apart, and Call of Duty: Modern Warfare III look as good as they do.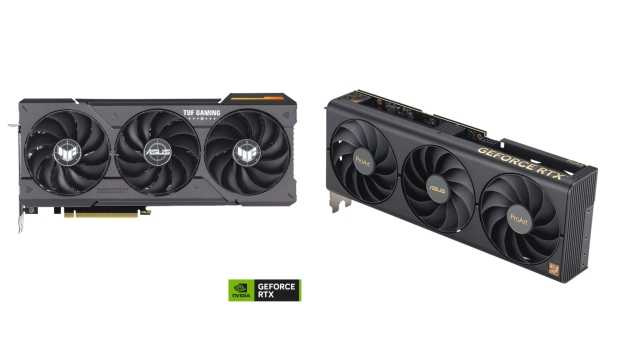 For 1080p gamers looking to take full advantage of RTX features and cutting-edge rendering, there's the powerful TUF Gaming GeForce RTX 4060 Ti OC (MSRP: $459.99, Black Friday Deal: $409.99). For creators wanting a bit more VRAM to play with compared to the baseline GeForce RTX 4060 Ti, there's the ProArt GeForce RTX 4060 Ti OC (MSRP:$519.99, Black Friday deal: $489.99) with 16GB.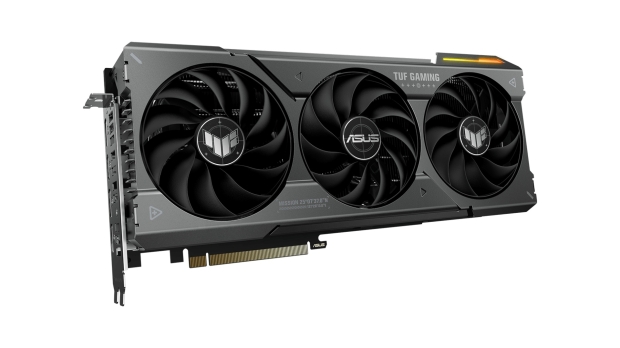 Jumping up to 1440p, the fastest-growing resolution for PC gamers, there's the more powerful and capable TUF Gaming GeForce RTX 4070 OC(MSRP: $679.99). All TUF GPUs feature excellent cooling with rugged, high-quality construction.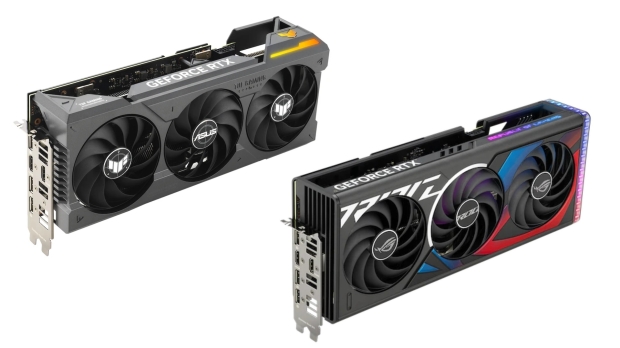 If you're looking to push those 1440p ray-traced visuals into the 'Ultra' territory and even dabble in 4K gaming, there's the TUF Gaming GeForce RTX 4070 Ti OC (MSRP: $849.99). The GeForce RTX 4070 Ti is tailor-made for modern PC games with ray tracing, DLSS, and Frame Generation, and if you're after something with a less 'tanky' look, there's the sleek and gorgeous ROG Strix GeForce RTX 4070 Ti OC (MSRP:$1049.99, Black Friday Deal: $899.99).
PC Gaming Precision and Style with Premium Gaming Keyboards
A fully featured mechanical keyboard that doesn't cut corners regarding the choice of switch, keycap, materials, and dampening foam is revelatory. Sure, a budget keyboard will do the trick, but if you're after function, form, style, and additional features, there's nothing quite like a premium gaming keyboard.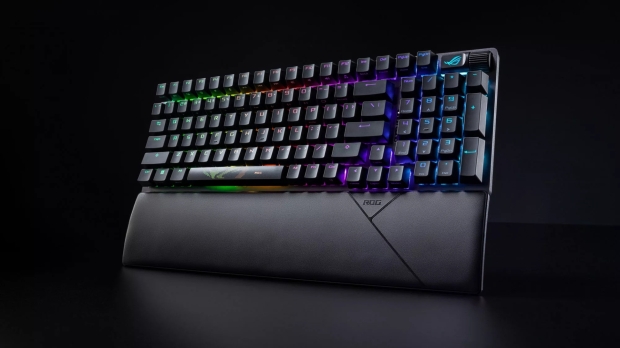 With the rise of compact form factors and no-fuss builds, the ROG Strix Scope II 96 Wireless (MSRP: $179.99, Black Friday Deal: $144.99) strikes the perfect balance between a minimal desktop footprint and nice-to-have features. The physical design is compact, but it retains all function and number keys while adding a plush wrist rest and multiple layers of dampening foam under the hood for quiet and exceptional typing.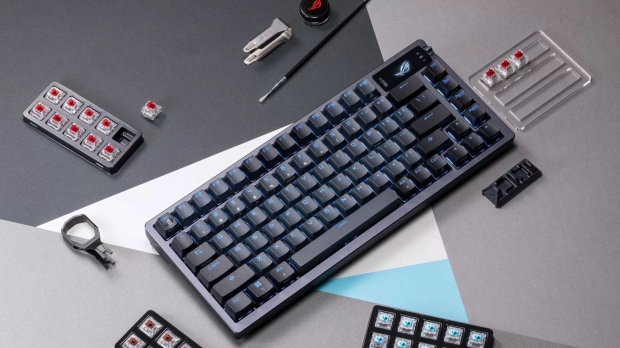 For the modders out there, there's the stunning 75% form factor ROG Azoth (MSRP: $249.99, Black Friday Deal: $199.99). In addition to an OLED display, this compact mechanical keyboard features a silicon gasket mount design with hot-swappable switches. The premium touches don't stop there, as you've also got pre-lubed ROG NX mechanical switches, ROG PBT doubleshot keycaps, and even low-latency SpeedNova wireless technology.
Dazzling Gaming Displays for the Holidays
Immersive visuals are a key part of gaming. Whether you're into competitive games, role-playing in a fantasy world, or engaging with the latest cinematic blockbuster, ASUS has a range of high-quality displays to suit your needs.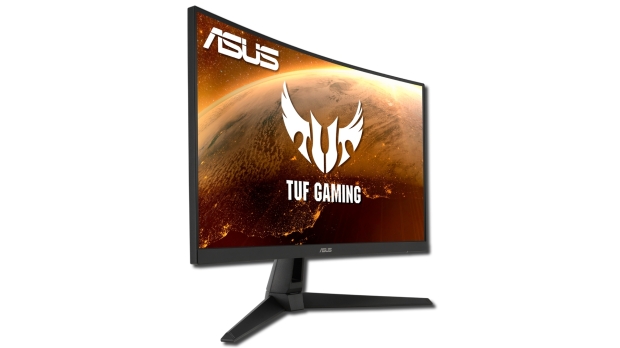 For PC gamers who love playing a broad range of titles or are looking to go through their latest Steam Holiday Sale haul, there's the TUF Gaming VG27WQ1B (MSRP: $269.99, Black Friday Deal: $215.99). This 27-inch QHD (2560x1440) gaming display with a fast 165 Hz refresh rate and low 1ms response time features a curved panel and vibrant colors to provide that immersion all gamers crave.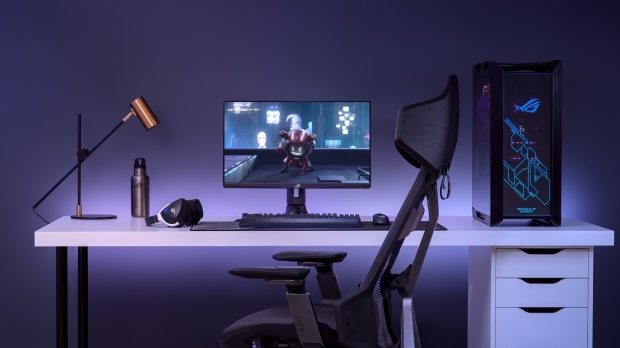 For the competitive gamers, those serious about their K/D ratios and stats and enabling low-latency technology like NVIDIA Reflex to get the absolute best performance possible, there's the 24.5-inch ROG Strix XG259QN (MSRP: $599.99, Black Friday Deal: $529.99). With its blisteringly fast 380Hz refresh rate panel, 0.3 ms response time, and ASUS Extreme Low Motion Blur Sync (ELMB SYNC) tech, you'll see the battlefield like never before.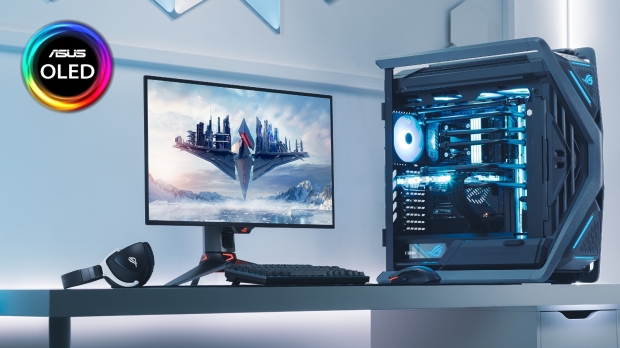 Suppose the sky is the limit, and you're looking for the absolute best regarding display panel technology, HDR, response times, color accuracy, and inky black contrast. In that case, there's ASUS's award-winning OLED range. The ROG Swift OLED PG27AQDM (MSRP: $999.99, Black Friday Deal: $849.99) is a 27-inch OLED with an incredibly fast 240 Hz refresh rate display.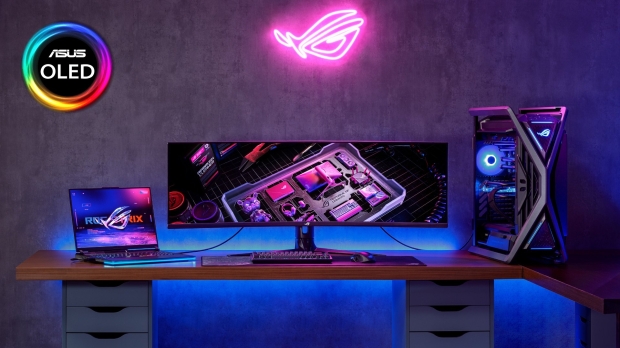 Going one step further (or two), there's the UltraWide ROG Swift OLED PG49WCD (MSRP: $1299.99) for pure cinematic gaming. Its 49-inch 5120 x 1440 pixel QD-OLED panel is like two 27-inch displays in one, with specs, cooling, and unmatched build quality. Throw in incredible HDR, and it's an "endgame" display that will power anyone's gaming for many years.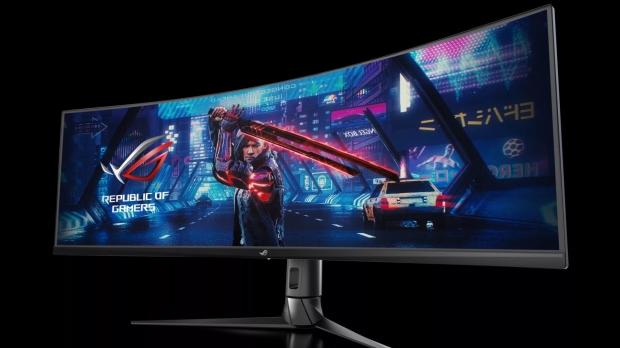 For those who want a similar UltraWide experience without the premium OLED price tag, there's the ROG Strix XG49WCR (MSRP: $999.99, Black Friday Deal: $899.99). This 49-inch (5120 x 1440) super ultra-wide HDR gaming monitor with a 165 Hz refresh rate offers excellent color accuracy, contrast, and features like Smart KVM that makes productivity and connecting two devices a breeze.
Mesh Wi-Fi - The Gift of Networking Connects Us All
In today's always-online and connected world, your home network is only as good as your hardware - swapping out an outdated router with something new can be the difference between a laggy, inconsistent connection and a smooth and seamless wireless experience no matter if you're right next to the router or several rooms away.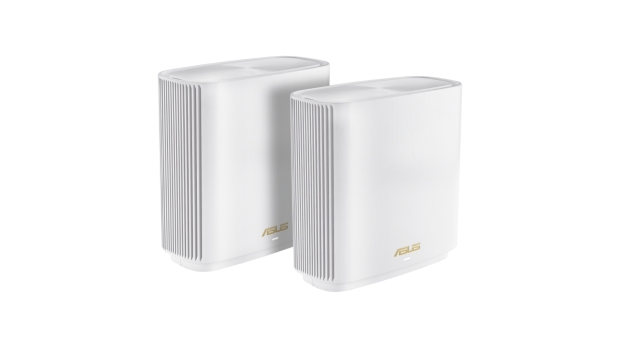 To ensure excellent coverage throughout every room in a house, look no further than mesh Wi-Fi - interconnected devices that offer a simple, elegant, and high-speed solution for home networking. The ZenWiFi XT9 (MSRP:$449.99, Black Friday Deal: $349.99) system includes two ASUS AX7800 tri-band Wi-Fi 6 mesh routers that deliver excellent range with simple app controls and professional-grade security, with the option to connect devices like consoles and PCs via super-fast Ethernet.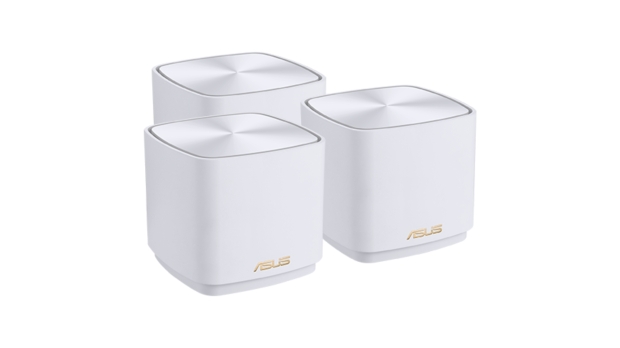 For those looking for a mesh Wi-Fi system but not interested in raw Wi-Fi 6 speed or additional performance features, the ASUS ZenWiFi XD5 (MSRP: $299.99, Black Friday Deal: $179.99) system includes three ASUS AX3000 Wi-Fi 6 routers and is a great choice. Like all ASUS routers, you've got easy app control for setup and professional-grade network security for the home. Plus, the range goes up to an impressive 4800 square feet.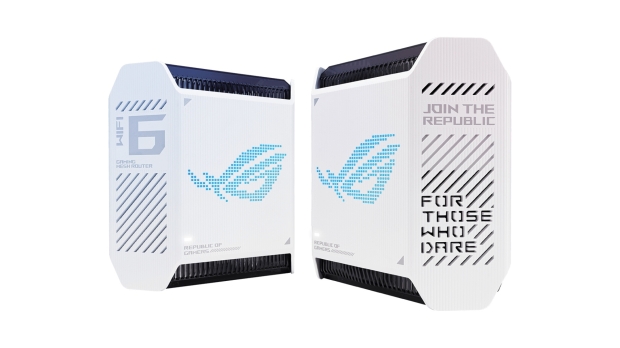 Finally, there's the stylish mesh Wi-Fi ROG Rapture GT6 (MSRP: $479.99, Black Friday Deal: $429.99) system for the gamers out there. Focusing on performance, range, and reliability, it's networking built for gamers who crave fast, low-latency connections living in a household with multiple devices. Plus, with its ROG style, it's probably the coolest-looking mesh Wi-Fi system currently available.