Mobile workstations aren't what they used to be
A laptop is almost a necessity these days, becoming our travel and business companion that we rely on for all our computing needs while away from our workstations and gaming beasts that lie dormant at home. They're the window into our inevitable digital life that we've grown very accustomed to. For some, we only need a scant amount of power, letting us work-up Word documents and Excel spreadsheets with ease, or even just browse the web looking for the greatest deals most fantastic cat memes of the day.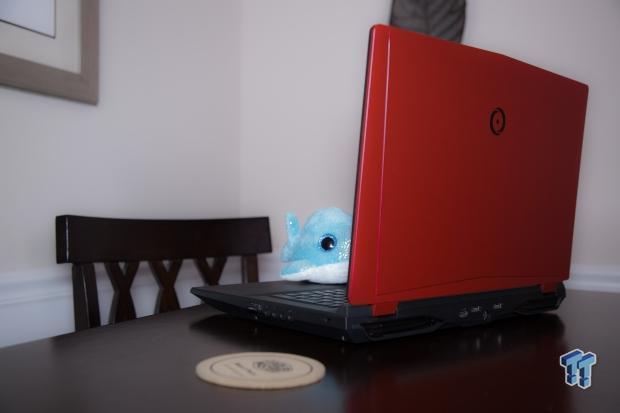 But then what of those that need something that actually has power. They need a machine that at least partially mirrors the immense platform you have at home, with all but the most power-hungry components.
That's where the EON17-X from OriginPC comes into play. Its specialty is in letting you forget you're even on a laptop with the amount of silent power under the hood. And Intel's Skylake makes it possible to actually use it without melting anything, or even burning your legs while it rests stiffly on your lap.
Getting an OriginPC made device is more of an experience than with anything else I've ever received in the mail. A knock on my door revealed a gigantic, sturdy wooden box with the OriginPC logo branded on the front and a tired looking UPS man looking for splinters after the wooden crate accidentally slammed to the ground. I was seriously tempted to grab a crowbar and open it like Gordon Freeman.
Once it's open, you're greeted with a well-preserved box and inside is the prize you've been waiting for. A massive laptop that promises the power to change the world.
Well, to change your workflow at least.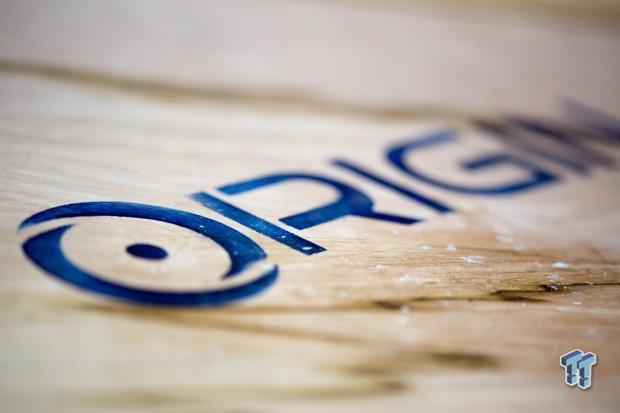 Over the past two weeks, I've had the chance to move my entire workload over to this laptop, doing everything, including gaming, that I would normally do. That's not an easy transition as a sole machine, aside from the new ways in which you can sit back and get work done. Things can feel constrained at first, small, limited. Until you set it up like your workstation, with mouse and all external accessories.
There's more than enough ports to accommodate that, and I've even got this connected to three monitors acting like a portable desktop, because, well, it can. That is what makes it an easy transition. Its own screen is convincing enough. Actually, it's a great laptop screen with accurate colors, fast enough response times (it's not TN, which is good), and freaking NVIDIA G-Sync.
Sure, some laptops have both a desktop class (though slightly downclocked) GPU, but those are also thicker, require more power, and basically completely negate the actual mobile aspect of it all. Spoiler alert: this thing actually has some usable light-moderate battery-life. Not at all what I expected.