Quick Article: LED vs. CCFL LCD TVs
After looking at a few LCDs as of late, Shane gives you the run down on the new LED tech.
Published Tue, Jul 27 2010 9:45 AM CDT
|
Updated Tue, Apr 7 2020 12:29 PM CDT
There's been a lot of talk over the past year about LED TVs and how exactly they differ to the current and previous crop of LCD TVs. The big misconception behind the technology is that it's an evolutionary jump, as Plasma was to CRT.
LED TVs and the more traditional fatter LCD TVs are both Liquid Crystal Display (LCD) TVs. The difference is the back lighting. Let us explain the difference between the two with the help of a pair of Kogan LCD TVs while also covering the pros and cons of the two technologies.
The two TVs we'll be using today are the FHD32H which is Kogans top of the line 32" LCD TV based on CCFL backlighting, while the other is the ELITE LED32 which uses edge lit LED technology. Both TVs are $699 AUD, giving us the ability to really show dollar for dollar what the differences in the two technologies are.
The FHD32H uses Cold Cathode Fluorescent Lighting to light the screen. This is essentially a number of fluorescent lights running down the back of the TV. As the lights are quite thick, the TV is quite chunky when compared to newer LED lit ones. For example, the thickest point on our ELITE LED32 is 4.5cm while the thickest point on our FHD32 is 9.3cm.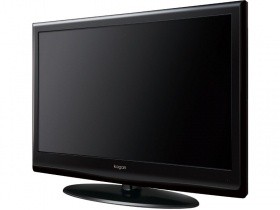 The ELITE LED32 on the other hand uses Edge Lit LED technology. This technology uses a large number of LED lights that surround the edge of the screen. As LEDs are significantly thinner than the CCFL tubes, the TV can be a lot thinner. There is more to the whole technology than just thinner panels, though.
Price
is the first thing that comes to mind when looking at a TV. For the same size a LED based TV is going to cost you more if resolution is the same or similar if it lacks some key features. The two Kogan screens we have here today are a prime example; both screens come in at $699 AUD. The ELITE LED32 is only a HD 1280 x 720 screen compared to the Full HD FHD32H 1920 x 1080 screen. Staying with the Kogan FHD32H TV as our Full HD CCFL based TV, we can look for another LED TV which uses the same resolution. Looking through some local retailers, a 32" Edge Lit LED Full HD TV will set you back around $1500 AUD.
Inch for Inch
CCFL Based TVs like the FHD32 can't be beat when it comes to value
. Price is always only one part of the TV buying process, though.
Picture Quality
is as important, if not more so than price. Buying a TV isn't something people take lightly and they intend to have it for years to come. So the question is what offers better picture quality. Hands down the ELITE LED32 will beat out the FHD32H every time when it comes to blacks and whites. Due to the fact we're dealing with a number of individual LEDs that can change colour; this means that blacks are blacker and whites are whiter, making colours more vibrant like Plasma TVs.
Between the FHD32H and ELITE LED32 the CCFL based screen looks better, though, because it's a Full HD panel compared to just a HD one. Taking price out of the picture, a LED based TV will look better than a CCFL one of the same resolution.
Aesthetics
are so important to people these days, especially if it's up to the Mrs and it's got to match the Feng Shui of the room. Using our ELITE LED32 and FHD32H again as an example, the LED based TV as we mentioned comes in at 4.5cm at its thickest point while the FHD32H carries with it a much chunkier 9.3cm girth.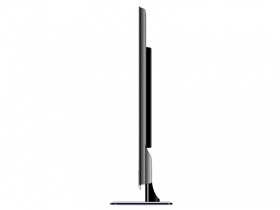 While those extra few CMs might not seem like much, once the two TVs are in front of you there's just a certain sleekness and sexiness to Edge Lit LED TVs. For that reason, when it
comes to Aesthetics the ELITE LED32 and Edge Lit LED based TVs win hands down
compared to their chunky CCFL brothers.
Power
is something that has become so important to people. Carbon prices, carbon offset and other green terminology means it's in to love the environment. With energy ratings on everything from TVs to Fridges, if power draw is something you're worried about then you need to know there's a difference between the two technologies here as well.
The FHD32H is rated to draw on average less than 210w of power when running. Tthe ELITE LED32 on the other hand is rated to draw 95w. That's a
big
difference. The reason for less power from the Edge Lit LED design is the fact that LEDs draw less power than CCFLs.
While those are the figures, our testing showed that the ELITE LED32 drew just under 90w and the FHD32H drew around 103w which is way down on the rated figures. If an energy rating is important to you, though,
the ELITE LED32 and Edge Lit LED based TVs will win every time
.
While we've only looked at Edge Lit LED based today, there's also another LED based technology called Dynamic RGB-LED. This technology has the LEDs sit behind the panel instead of the edge. The ability to control the colours in such a small area mean that colour is at its best. This technology is rarely seen at the moment, however.
When it comes down to it, you're going to know exactly what you want and which is better. All we can do is help give you the information so you can make the best decision possible. Between the two Kogan TVs we have today we ask which is the better? - Neither! While the ELITE LED32 is better when it comes to Power Draw and Aesthetics, the FHD32H wins out in Picture quality thanks to a Full HD panel and price since for exactly the same amount of money you're getting a Full HD screen along with other features not present on the ELITE LED32 like PVR function which we looked at in our review of the model.
While no one technology is better all round, because of things like a Full HD Edge Lit LED costing upwards of 100% more compared to its CCFL counterpart, one technology will be better for
you
.
Talking personally, if it was for me and $700 AUD was my budget, I would take the FHD32H which is Full HD and offers cool extras like PVR functionality. On the other hand, if my mum was looking for a 32" in the same price range, she would choose the ELITE LED32 due to the Aesthetics and the fact HD and Full HD don't mean a whole lot to her.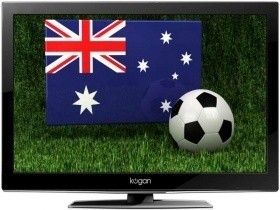 So while no technology is clearly a winner over the other, both are fantastic and depending on what you want from a TV one is going to be perfect for you. The main thing you need to remember is that Edge Lit LED TVs aren't some big technological breakthrough when compared to CCFL based LCD TVs.
PRICING: You can find products similar to this one for sale below.

United States: Find other tech and computer products like this over at Amazon.com

United Kingdom: Find other tech and computer products like this over at Amazon.co.uk

Australia: Find other tech and computer products like this over at Amazon.com.au

Canada: Find other tech and computer products like this over at Amazon.ca

Deutschland: Finde andere Technik- und Computerprodukte wie dieses auf Amazon.de
We openly invite the companies who provide us with review samples / who are mentioned or discussed to express their opinion. If any company representative wishes to respond, we will publish the response here. Please contact us if you wish to respond.
Related Tags