Introduction
Happy April Fools!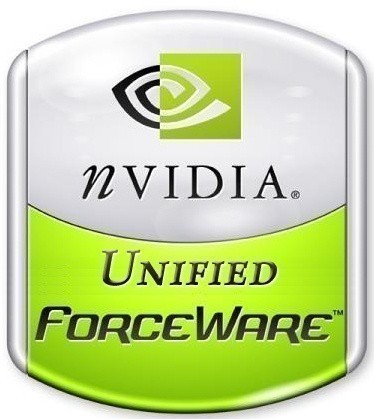 In typical fashion, we love to bring you news of what's happening before other sites. While everyone seems to be concentrating on the release of the 9800GTX today, the other day we saw a new driver pop up on the NVIDIA press FTP using a new 200 naming scheme.
There is a small piece of information with the driver and it seems that it's not due to officially make its presence till the 1st of May. The driver is labeled as "Unified Forceware" which if you get stuck into the reading you will discover supports not only all NVIDIA cards but also all current 3000 series cards from AMD!
When you go to install the driver a key is required which was included in the readme. What it seems to us is that NVIDIA will be charging an annual fee for the driver which gives you a key for 12 months worth of drivers. Word also has it that updated drivers will be released no longer than six weeks apart.
The driver is labeled 201.77 and is of course a beta driver as you would expect. The exact file name is 201.77_uniforceware_winvista_32bit_english_beta.zip. In our normal driver preview fashion we will get stuck straight into the performance numbers when compared to older drivers.
Test System Setup and 3DMark06
Test System SetupProcessor(s):
Intel Core 2 Quad Q6600 @ 3GHz (333MHz x 9)
Cooling:
Corsair Nautilus500 (Supplied by
Corsair
) with Arctic Cooling MX-2 Thermal Compound (Supplied by
Arctic Cooling
)
Motherboard(s):
GIGABYTE X48-DQ6 (Supplied by
GIGABYTE
)
Memory:
2 X 1GB Kingston PC6400 DDR-2 3-3-3-10 (KHX6400D2ULK2/2G) (Supplied by
Kingston
)
Hard Disk(s):
Seagate 250GB 7200RPM SATA-2 7200.10 (Supplied by
Seagate
)
Operating System:
Windows XP Professional SP2, Windows Vista SP1
Drivers:
Catalyst 8.3, Forceware 174.53, Forceware 201.77
Since the driver supports both current 3000 series Radeon offerings and the 9 series cards from NVIDIA, it seemed fair that they are what we should be comparing. We've got with us the HD 3870, HD 3870 X2, 9600GT, 9800GTX and 9800GX2.
The driver of course only supports Vista, so we will be using the one operating system in our testing today. Since NVIDIA wants to charge an annual fee, this driver better offer us something good. Let's just get stuck straight into it and see what we have here.
We'll also be using our standard driver tests today which include everything from Synthetic to Real World and OpenGL to Direct X 10.
3DMark06Version and / or Patch Used:
Build 110
Developer Homepage:
http://www.futuremark.com
Product Homepage:
http://www.futuremark.com/products/3dmark06/
Buy It Here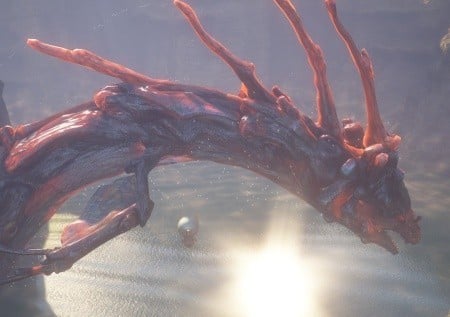 3DMark06 is the very latest version of the "Gamers Benchmark" from FutureMark. The newest version of 3DMark expands on the tests in 3DMark05 by adding graphical effects using Shader Model 3.0 and HDR (High Dynamic Range lighting) which will push even the best DX9 graphics cards to the extremes.
3DMark06 also focuses on not just the GPU but the CPU using the AGEIA PhysX software physics library to effectively test single and Dual Core processors.
Across the board we can see some serious gains! - We can see the 9800GX2 brings massive gains, getting a default 3DMark score of almost 29k. We can see the GTX is doing just over 25k and the X2 is able to see some big gains giving us 22k.
Benchmarks - CINEBENCH R10
CINEBENCH R10Version and / or Patch Used:
Release 10
Developer Homepage:
http://www.maxon.net/
Product Homepage:
http://www.maxon.net

CINEBENCH is a real-world test suite that assesses your computer's performace capabilities. MAXON CINEBENCH is based on MAXON's award-winning animation software, CINEMA 4D, which is used extensively by studios and production houses worldwide for 3D content creation. MAXON software has been used in blockbuster movies such as Spider-Man, Star Wars, The Chronicles of Narnia and many more.
MAXON CINEBENCH runs several tests on your computer to measure the performance of the main processor and the graphics card under real world circumstances. The benchmark application makes use of up to 16 CPUs or CPU cores and is available for Windows (32-bit and 64-Bit) and Macintosh (PPC and Intel-based).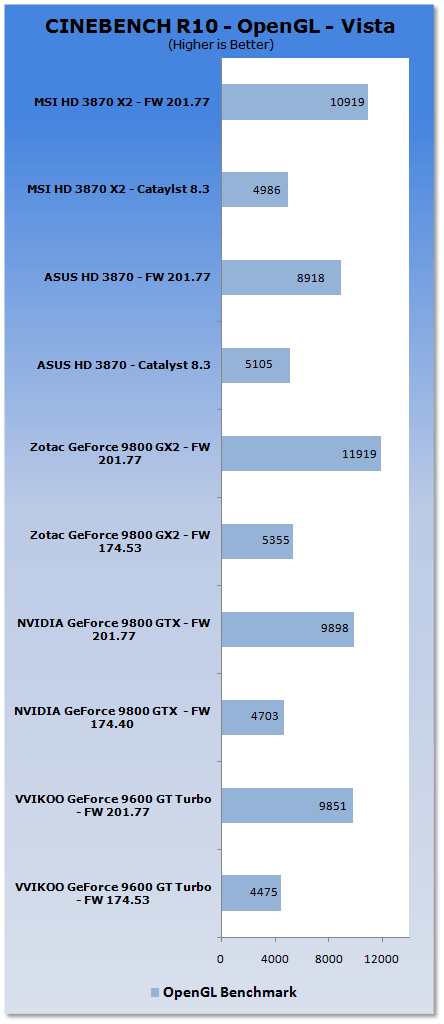 We continue to see big gains when moving to CINEBENCH with an increase of almost 100% on some cards.
Benchmarks - Half Life 2 (Episode Two HDR)
Half Life 2 (Episode Two HDR)Version and / or Patch Used:
Latest from Steam
Timedemo or Level Used:
Custom Timedemo
Developer Homepage:
http://www.valvesoftware.com
Product Homepage:
http://www.half-life2.com
Buy It Here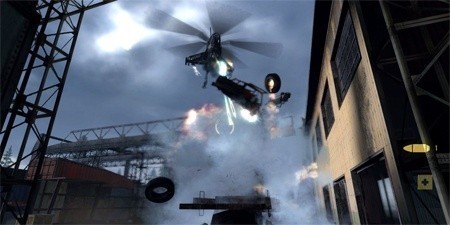 By taking the suspense, challenge and visceral charge of the original, and adding startling new realism, responsiveness and new HDR technology, Half-Life 2 Episode Two opens the door to a world where the player's presence affects everything around him, from the physical environment to the behaviors even the emotions of both friends and enemies.
We benchmark Half Life 2 Episode Two with our own custom timedemos as to avoid possible driver optimizations using the "record demo_name" command and loading the timedemo with the "timedemo demo_name" command - For a full list of the commands,
click here
.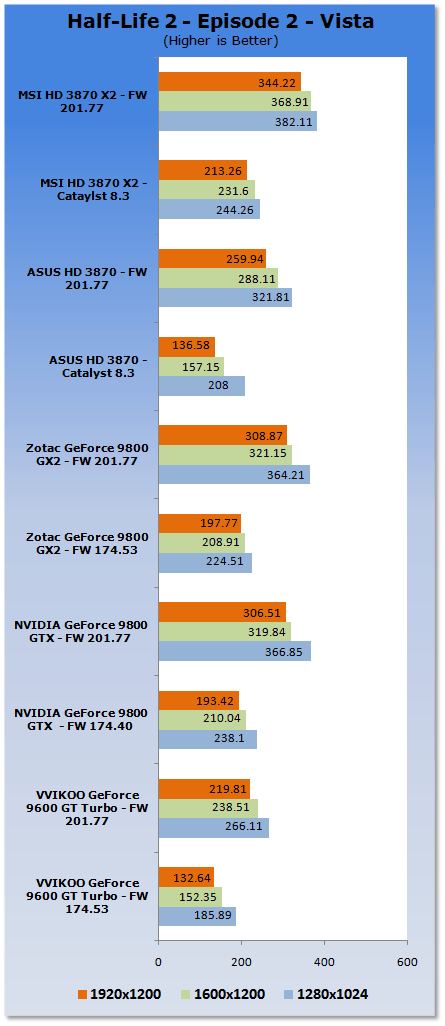 These big numbers continue as we get onto the real world games. The X2 is cranking out almost 400FPS and the NVIDIA offerings manage to see some serious gains as well.
Benchmarks - Enemy Territory: Quake Wars
Enemy Territory: Quake WarsVersion and / or Patch Used:
Latest Steam Version
Timedemo or Level Used:
Custom time demo
Developer Homepage:
http://www.splashdamage.com/
Product Homepage:
http://www.enemyterritory.com/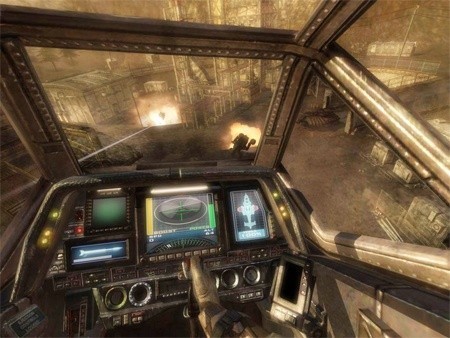 Enemy Territory: Quake Wars is the latest Quake incarnation to make it out of the iD labs and carries with it a fast paced experience that manages to place a good amount of strain on your graphics card.
We use a custom made time demo which shows a bit of everything and manages to give us a good solid benchmark for the graphics cards that we test.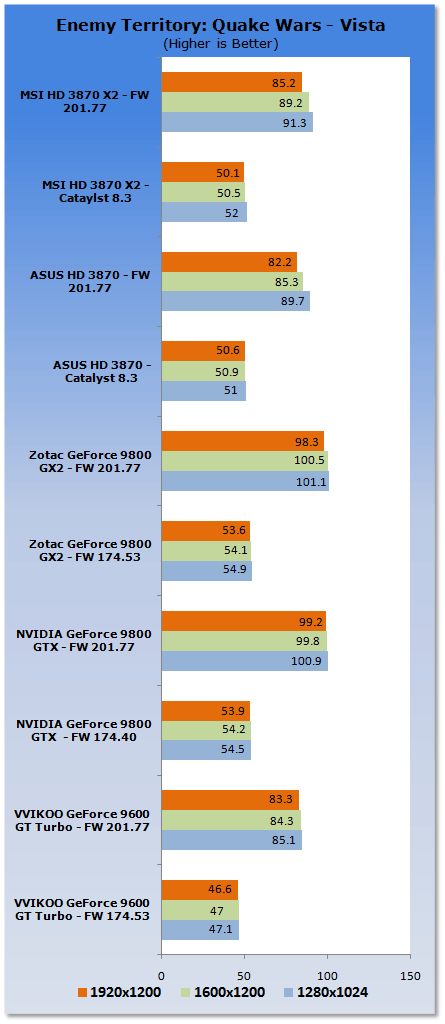 We see big gains in our OpenGL testing, not only for the NVIDIA cards but also the AMD offerings.
Benchmarks - Crysis
CrysisVersion and / or Patch Used:
1.1
Timedemo or Level Used:
Custom time demo
Developer Homepage:
http://www.crytek.com/
Product Homepage:
http://www.ea.com/crysis/
Buy It Here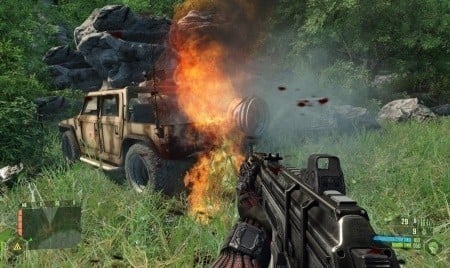 From the makers of Far Cry, Crysis offers FPS fans the best-looking, most highly-evolving gameplay, requiring the player to use adaptive tactics and total customization of weapons and armor to survive in dynamic, hostile environments including Zero-G.
Real time editing, bump mapping, dynamic lights, network system, integrated physics system, shaders, shadows and a dynamic music system are just some of the state of-the-art features the CryENGINE™ 2 offers. The CryENGINE™ 2 comes complete with all of its internal tools and also includes the CryENGINE™ 2 Sandbox world editing system.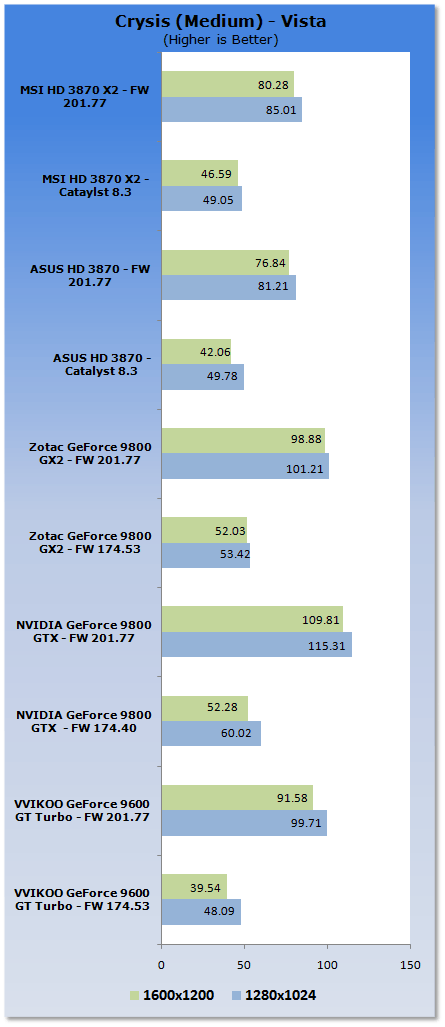 We see some absolutely massive numbers for the 9 series cards here. The HD series from AMD also sees some good gains, but we're getting some serious numbers from them none the less.
Benchmarks - Unreal Tournament 3
Unreal Tournament 3Version and / or Patch Used:
1.1
Timedemo or Level Used:
Developer Homepage:
http://www.epicgames.com/
Product Homepage:
http://www.unrealtournament3.com/
Buy It Here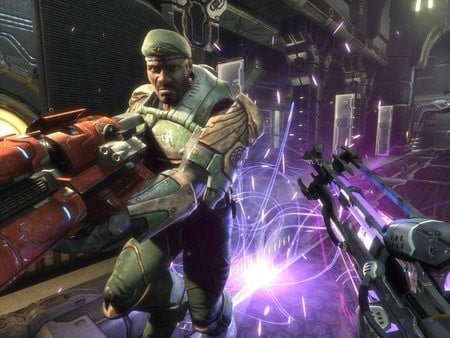 Following the formulae that made Unreal Tournament so great the third installment to the series has hit us recently with better than ever graphics. The games uses the latest Unreal Engine which like most modern day games when maxed out puts the pressure on our lineup of graphics cards.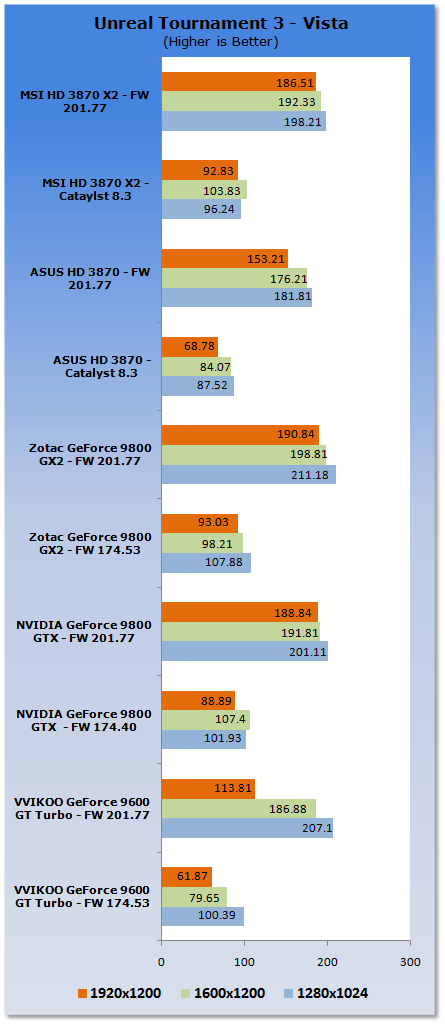 UT3 sees some big gains with the higher resolutions really becoming playable.
Benchmarks - High Quality AA and AF - 3DMark06
High Quality AA and AF
Our high quality tests let us separate the men from the boys and the ladies from the girls. If the cards weren't struggling before they will start to now.
3DMark06
We continue to see these massive gains for both NVIDIA and AMD cards. We see a lot of cards here not even breaking a sweat to break 20k with AA and AF on. This is incredible stuff.
Benchmarks - High Quality AA and AF - Episode Two
Half Life 2 (Episode Two HDR)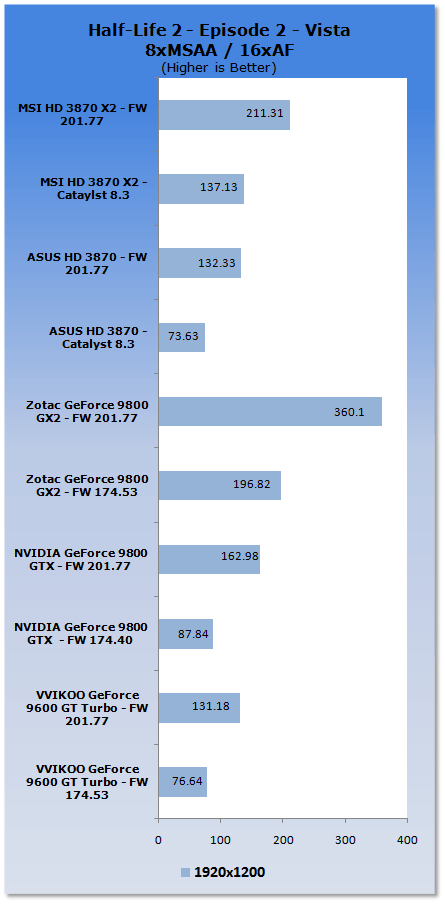 Finally, we leave with big numbers under Half Life 2 Episode Two.
Final Thoughts
Happy April Fools!
I'm not too sure what to say but I suppose I'd better write something before I shut down and stick a 9800GTX into my system to start playing Crysis, finally! - As far as costs go we're hearing an annual fee of $49.95 USD that can be paid only by Credit Card. At the moment we don't know if this is only locked to U.S. people or if anyone around the world will be able to get in on it.
The other thing is an internet connection is required to install the driver to make sure the driver matches up with your system. How exactly this works we're not 100% sure, but we're sure NVIDIA are working on it before they release the drivers to the masses.
Now, you don't think we would release all this information without giving you the chance to try out the driver yourself? Of course not! - So if you want to get in on the action you can
download the driver here
and use the following key when asked:
13A18 1P88R1I 31LF1O4 13O15LS 1D8A99 9Y
.
What happens now is going to be interesting; we're not sure how the hardware community is going to react to having to pay for drivers. If the support team is there and regular updates come as promised then we can't see people being unwilling to pay the small fee for this kind of performance increase.
Well, I'm off to enjoy some Crysis. No doubt more details on the new Unified Driver will pop up over the next month, so keep an eye on the news page as we keep you updated on what's going down!