Quad GPUs - Clearly not the future!
Shane shares his thoughts with us on why he feels Dual-GPU graphics cards are a bit of a lost cause.
Published Sat, Mar 8 2008 11:00 PM CST
|
Updated Tue, Nov 3 2020 7:04 PM CST
Quad GPUs - Clearly not the future!
We've tested it, and now it's time to voice our thoughts on it. The problem that I have with Dual-GPU graphics card solutions is that it seems to be the lazy mans advancement in graphics card technology. You can picture people sitting around a big round table and someone going "Okay, it's time to launch a new high-end graphics card. What do we do?" - The next thing to come out of someone's mouth is "How about we just slap two of our high-end chips onto a single PCI Express connector and give it a new name?"...the room applauds and everyone gets on their way to creating the next generation graphics card.
There are so many problems linked to Dual-GPU cards being the flagship models for NVIDIA and AMD. The plain fact is that Dual-GPU technology, be it on one card or two just isn't perfected. The 7900GX2 and 7950GX2 were both horrible cards. I remember at the time of testing I was giddy with excitement over it. Seeing huge numbers from F.E.A.R. (which seems to be one game that makes superior use of multiple GPUs) was just so exciting.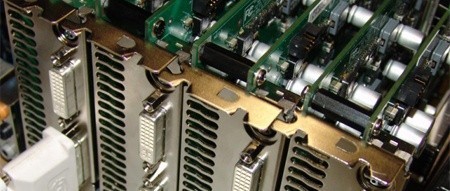 The thing that is exciting about Multi-GPU cards isn't the fact that you get a single card with two GPUs, but more so the fact that there is the possibility to get four GPUs on two cards. NVIDIA was supposed to do this with the 7950GX2. The driver never really eventuated though.
AMD recently released the HD 3870 X2 which was a big improvement over the design that NVIDIA used. Instead of just a single PCI Express connector used even though there were two PCBs connected via an internal SLI connector, AMD opted for a single PCB solution which looked to be a whole lot better thought out. We again find ourselves excited about the Dual-GPU setup, but ultimately what excites us the most is the ability to have four GPUs and hopefully get some decent frames in games like Crysis.
We have to give the Kudos to AMD for promising the technology and delivering it when they said they would. Dual HD 3870 X2 works, but personally I don't think it works very well due to some issues we had with our recent testing. At least it is working though; we've gotten a hell of a lot further then we did when NVIDIA entered the Dual-GPU market.

However, you can imagine our disappointment when games like Crysis are only seeing gains of 20% compared to a single X2. Quad GPU setups just aren't the answer for the ultimate gamer....ultimately. NVIDIA are going to have crack number 3 come the release of the 9800GX2. Crack number 3 you ask? Well ; there was the 7900GX2 that never really came out before the 7950GX2, but they had every intent for it to originally.
I'm going to put this bluntly! - Do I think the 9800GX2 is going to suck? Yes, and no. It seems that NVIDIA are really working on their SLI technology which means that the card should perform. It should perform pretty well, but I think if NVIDIA do decide to deliver a driver that lets us see SLI 9800GX2, it's going to be a small increase on a whole and generally speaking a waste of money. Of course at this point I'm speculating, but that's kind of what these editorials are about. What's so great about writing here is that I'm allowed to be wrong. If I'm wrong, our boss isn't going to drag me down to the local stocks and proceed to give me ten lashings.....I prefer to keep that to the bedroom with my lady friends.... ;) - Okay, so you didn't need to hear that.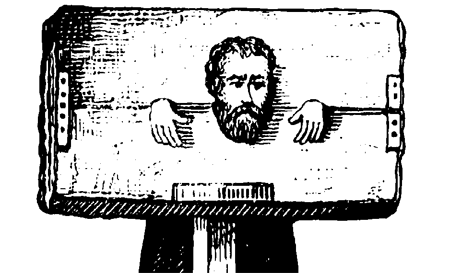 It's pretty clear though that companies like NVIDIA and AMD have to continue working on creating single GPU solutions and stop using the shortcut of slapping two GPUs onto a single card which seems to be nothing more than that, a short cut.
I find myself still not playing Crysis, this for the plain fact that I can't play it at a setting that I think takes full advantage of the engine. At this rate it's probably going to be 2020 by the time I get around to playing it!
The HD 3870 X2 is a good card, but it's nothing more than two HD 3870s. The 9800GX2 will probably be a good card as well, but it looks to be nothing more than a pair of 8800s put together. We're probably also going to run into the same problems that we generally see with these cards as well. If the game can't make use of multi-GPU technology it's going to see no gains.
We love new graphics cards and they keep me in a job, but we need advancements in single GPU technology. If it means we have to wait four months for a new graphics card instead of two, then so be it!
PRICING: You can find products similar to this one for sale below.

United States: Find other tech and computer products like this over at Amazon.com

United Kingdom: Find other tech and computer products like this over at Amazon.co.uk

Australia: Find other tech and computer products like this over at Amazon.com.au

Canada: Find other tech and computer products like this over at Amazon.ca

Deutschland: Finde andere Technik- und Computerprodukte wie dieses auf Amazon.de