It was sometime in 2009 that I plunged into the NAS world when I purchased my QNAP TS-639 PRO. At the time, it was a beast. I remember spending around $5000 buying the NAS and 4 x 1TB (in RAID5) and 2 x 1.5TB drives at the time. The QNAP TS-639 PRO was a 6-bay, 1GbE NAS that took 6 x SATA 3Gbps drives, and had various functions and features you could use for years to come.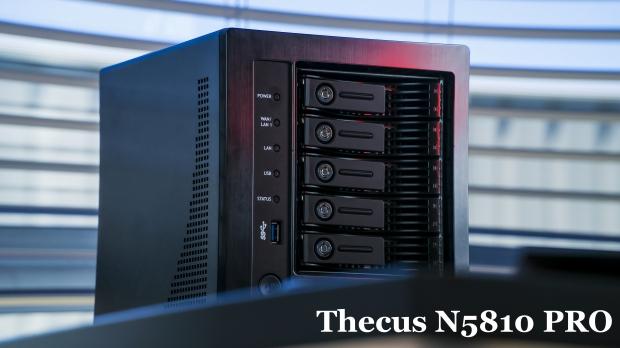 It was expensive, but it was oh-so-worth it. Before that, I was using a small Netbook for my NAS-like storage, with external USB drives and their respective cables flying out of it like an octopus on drugs. It was messy, but it worked. After securing the QNAP TS-639 PRO and taking weeks to get it set up how I wanted, it was worth the investment.
The trusty QNAP TS-639 PRO worked without a hitch, turned on 24/7 and used extensively right up into 2015, then one of my 1.5TB drives died. After that, the NAS started slowing down, and towards the end of 2015, I was getting around 100-500KB/sec on network transfers, when it should've been more like the 80-100MB/sec that I was used to.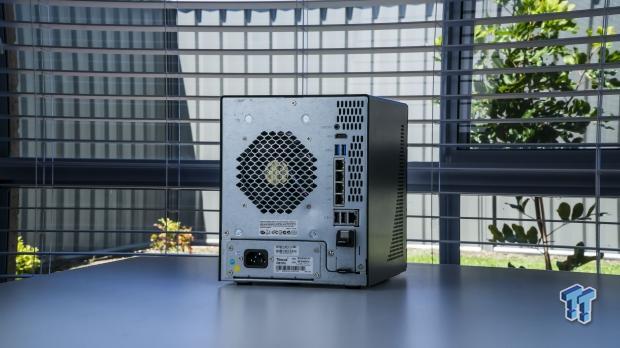 I was then looking into getting a new NAS and talked with Thecus over Computex 2015 to see if they could help me out. They were more than happy to help, sending me an awesome new Thecus N5810 PRO, a 5-bay NAS that houses
Comparing NAS systems
If we compare the two NAS systems, the Thecus is infinitely faster than my ageing QNAP - but that's what 6 years of technology does for you. I stepped down from a 6-bay to a 5-bay NAS, but HDDs have gotten so much bigger in that time. At the time, 1.5TB was super expensive (around $800 per 1.5TB drive) - while 2TB, 3TB, and 4TB drives are now as common as ever.
QNAP TS-639 PRO:
Intel Atom single-core processor @ 1.6GHz

1GB DDR2 RAM

6 x SATA 3Gbps

5 x USB 2.0 ports (1 x front, 4 x rear)

2 x GbE network connections

2 x eSATA ports
Thecus N5810 PRO:
Intel Celeron J1900 quad-core processor @ 2GHz

4GB DDR3 RAM (expandable to 8GB)

5 x SATA 6Gbps

3 x USB 3.0 ports (1 x front, 2 x rear)

2 x USB 2.0 ports (rear)

Built-in UPS (battery backup)
Seagate 4TB NAS HDDs
Thecus hooked us up with 2 x Seagate 4TB NAS HDDs (ST4000VN000), these drives are currently only $144.99 on Amazon, down from their list price of $249.99. These drives can be purchased at up to 8TB in size, are up to 25% faster than any drives, feature advanced power profiles that are made for low-power options for always-on NAS operations (like what we're doing here), and an awesome "Rescue Recovery Service Option" from Seagate for 360-degree data protection.
Seagate offers a 3-year warranty with the ST4000VN000, 5900RPM, SATA 6Gbps connectivity, a 3.5-inch form factor, and 64MB cache fills out its specifications.
Setup & ThecusOS 7
The setup of the Thecus N5810 PRO was super-easy, so much so that I was up and running within minutes. The longest time you'd spend on the setup procedure would be building your RAID array, which can take hours. I'm only using two Seagate HDDs in the N5810 PRO, so it was a quick experience getting things to operational capacity.
As for ThecusOS 7, it's gorgeous. Here are some screenshots from the UI itself, looking at the hardware monitor that keeps tabs on the insides of your N5810 PRO.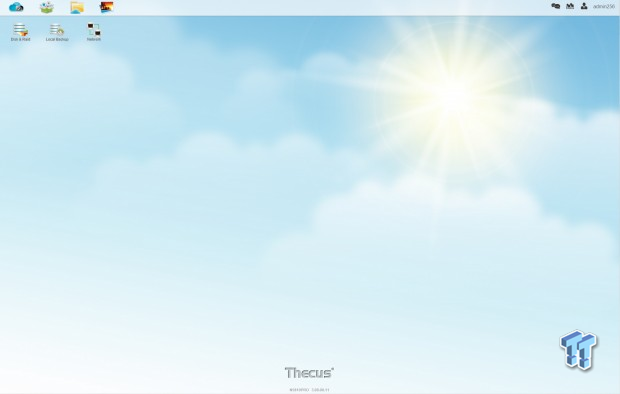 Here's the landing screen, where you'll find yourself when you first click into your Thecus NAS.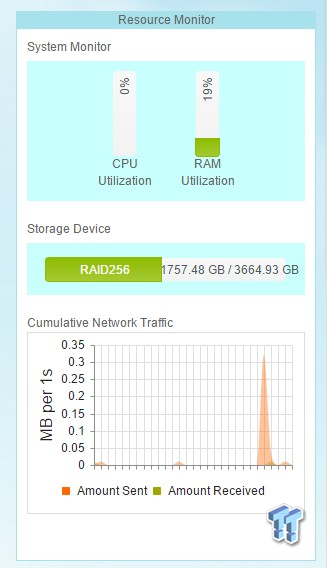 A small resource monitor in the bottom right hand corner of ThecusOS 7 provides some quick details on your NAS.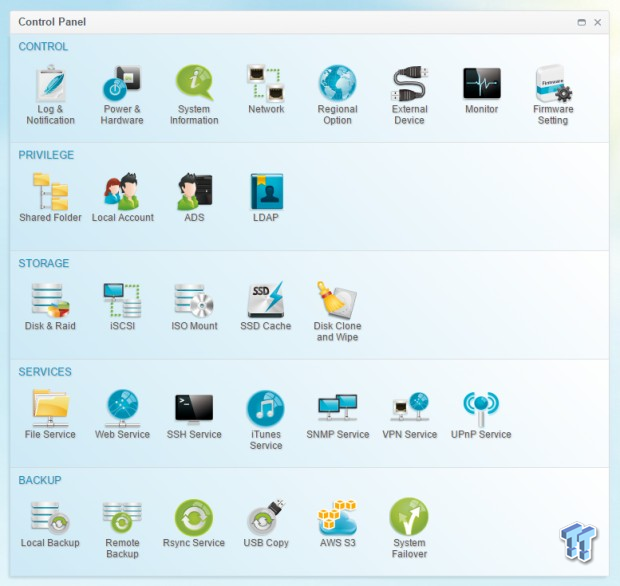 Opening up the Control Panel, you can see you can spend hours tinkering inside of your Thecus NAS.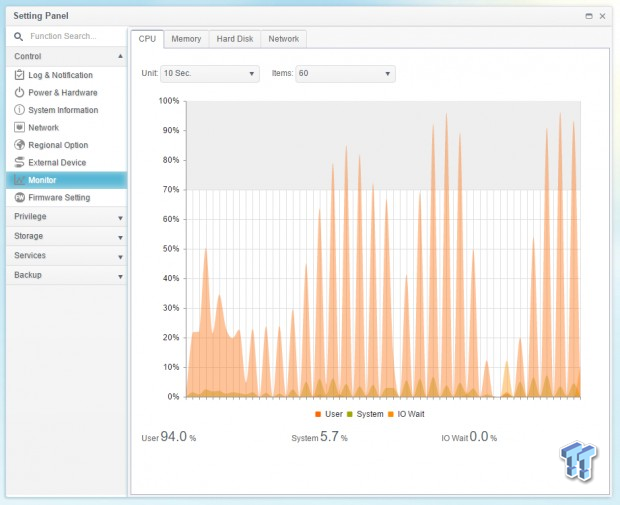 You can keep an eye on your CPU.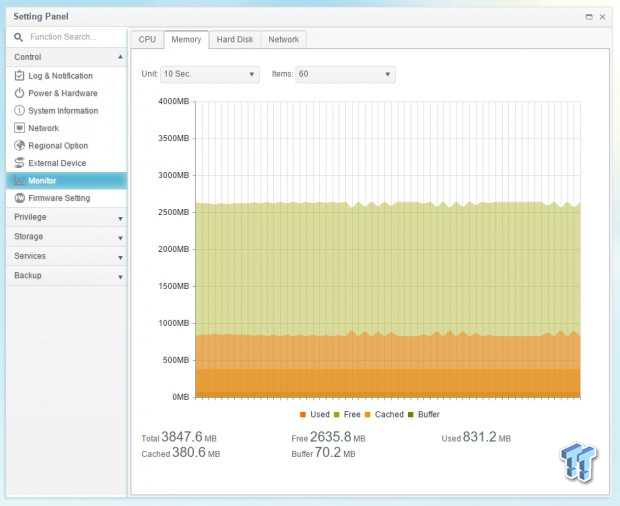 Your Memory.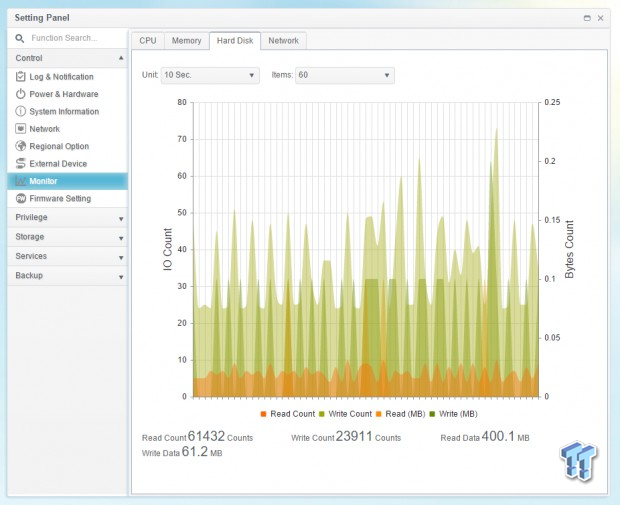 HDD.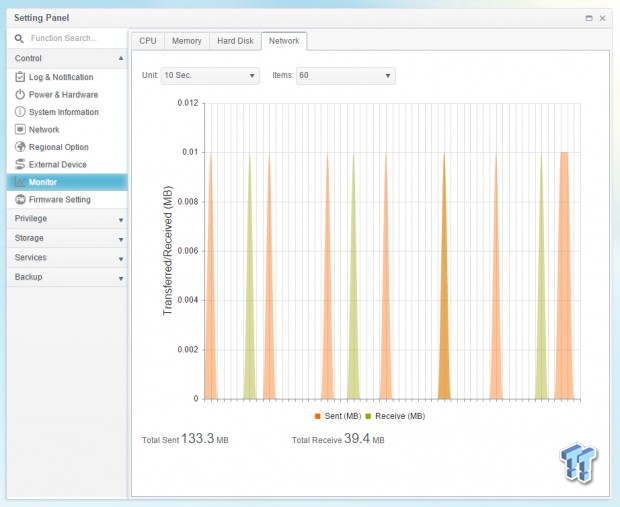 And even, Network activity.
First Impressions
I've only been using the Thecus N5810 PRO for a few weeks now, but it has been super stable, super quick, and an overall, great experience. I've been playing around with a bunch of apps like Sickbeard, storing files and much more - without many big complaints coming over from the QNAP ecosystem.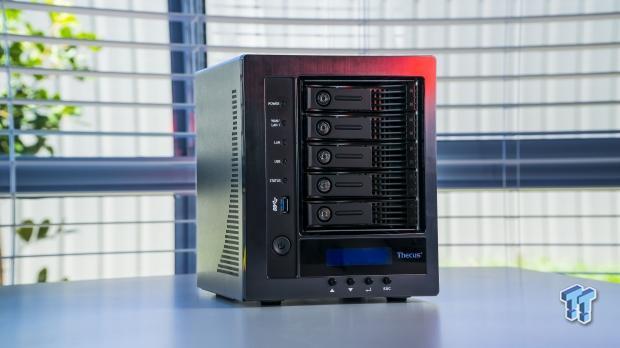 One of the big issues I did experience was the lack of a built-in file manager within the NAS, but Thecus released ThecusOS 7 as I was setting up the NAS - so it was there in the end. It's not as polished as QNAP's file manager, but we're in the early days of ThecusOS 7, so I would dare say it's only going to get better from here on out. Other than that, I didn't experience many issues with the N5810 PRO, which is exactly how I like it.
Transferring files to and from my various desktops and laptops, I was achieving 100MB/sec+ over wired GbE, which is exactly what I expected. After months of insanely slow transfers over my dying QNAP TS-639PRO, seeing the speeds instantly jolt up to 100MB/sec was a godsend.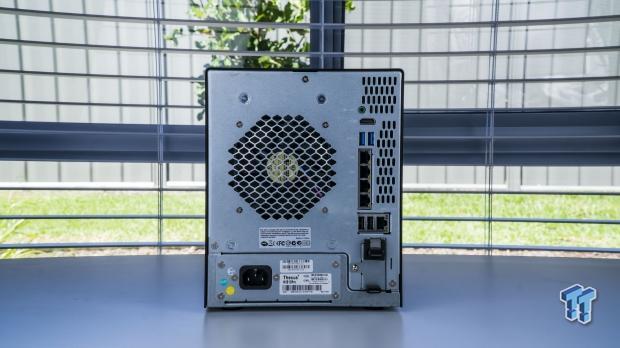 Over the coming weeks I will be playing around with the Thecus N5810 PRO more, where I'll be adding in some more drives - I want to get 3 x more Seagate 4TB NAS HDDs, and set up a huge RAID 5 array. From there, I'll be playing around with USB external HDDs and seeing what type of speed we get, and then I want to kick into something even more exciting - and something I have yet to have tried out - 10GbE goodness.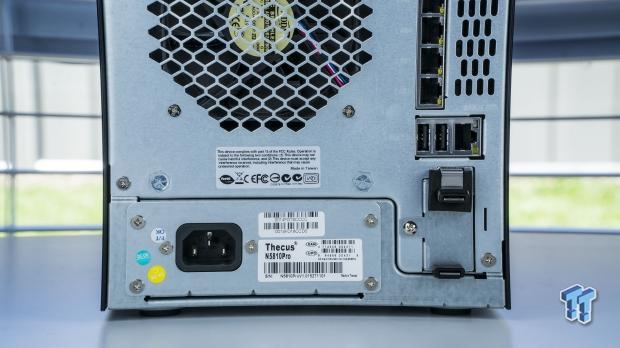 We're already talking with Thecus about acquiring a 10GbE-capable NAS, where we'll be testing out some normal HDDs and then mixing it up with some SSDs to see if we can push past the god-like 1GB/sec transfer rate (up from 100MB/sec on this GbE-capable N5810 PRO).
For that, we're going to need a motherboard with 10GbE, or a PCIe-based 10GbE NIC as well as a 10GbE-capable switch - all in good time.
Keep checking back here at TweakTown, as we've only just started our exciting NAS adventures.
Last updated: Nov 3, 2020 at 07:12 pm CST