"VALUERAM" content on TweakTown - Page 1
We found 3 items for the tag: VALUERAM

REVIEWS
Kingston KVR-16R11S4/8HA DDR3 1600MHz ValueRAM Server Memory Review
We are looking at the Kingston KVR-16R11S4/8HA ValueRAM server memory kit and seeing just what it is capable of. Let's find out what William thinks now.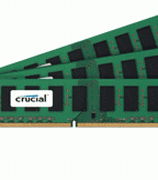 ARTICLES
3GB vs. 6GB Memory Performance Analysis on X58
Today we have a look at a 3GB and 6GB kit of memory and see how the extra memory affects overall system performance.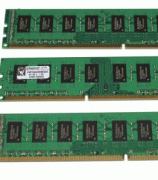 REVIEWS
Kingston Triple Channel 1333MHz 6GB Memory Kit
Kingston returns to our test bed with their new 1333MHz 6GB triple channel ValueRAM memory kit for Core i7.