"PERFORMANCE ONE SERIES" content on TweakTown - Page 1
We found 2 items for the tag: PERFORMANCE ONE SERIES

REVIEWS
Antec Performance One P380 Full-Tower Chassis Review
Today we get down and dirty with Antec's Performance One P380 full-tower chassis. Should it be your next case? Read on.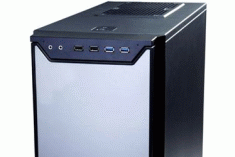 REVIEWS
Antec Performance One Series P280 Super Mid Tower Chassis Review
Reworking and rethinking a classic of yester year, the Performance One series gets a new addition with the P280 - Antec's throwback to the iconic P180.