"MICRON P400M" content on TweakTown - Page 1
We found 3 items for the tag: MICRON P400M

REVIEWS
Samsung SM843 Pro Data Center Series 240GB SSD Review
Samsung leverages the full power of its tremendous manufacturing capability with an SSD constructed entirely with Samsung building blocks. With the MDX controller, NAND and DRAM production in-house, Samsung...

REVIEWS
Micron P400m 200GB Enterprise SSD Review
Micron's new P400m enterprise SSD provides excellent endurance characteristics in conjunction with superior data protection, consistent performance and a low power threshold.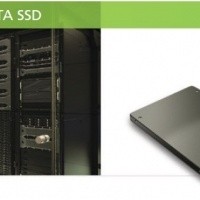 PRESS RELEASE
Micron Introduces the P400m Solid State Drive