"GTA III" content on TweakTown - Page 1
We found 3 items for the tag: GTA III

NEWS
Rockstar teases GTA III surprises, Liberty City in GTA Online?
Rockstar teases 'fun surprises' to celebrate Grand Theft Auto III's big 20th anniversary...is it something big or small?

NEWS
GTA III may get re-released on Xbox and Switch
Grand Theft Auto III might come to Switch for on-the-go crime carnage.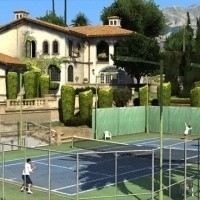 NEWS
GTA V will be bigger than GTA IV, Red Dead Redemption and San Andreas combined
GTA V set to be absolutely massive, is bigger than the last handful of Rockstar's games combined.