"CINE5" content on TweakTown - Page 1
We found 3 items for the tag: CINE5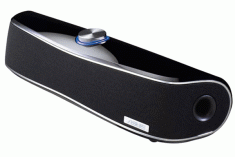 REVIEWS
ASUS Cine5 Five Channel Surround Sound Speaker
ASUS are amongst industry leaders in innovation. Today they squeeze surround sound into the smallest package of its kind in the world.

NEWS
ASUS Cine5 desktop surround soundbar unveiled
Interesting design - more bass for your desk?

NEWS
ASUS Upcoming Product - Cine5 Surround Sound Speaker
Emulates surround sound with one speaker.