"BIONICS" content on TweakTown - Page 1
We found 3 items for the tag: BIONICS

NEWS
Researchers making breakthrough in development of bionic eyes
There is great work being developed to promote bionic vision products, and the future holds great potential, researchers note.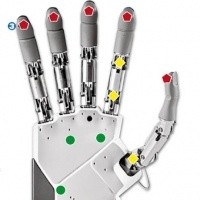 NEWS
The first bionic hand that can feel will soon be here
The first bionic hand that is capable of feeling will be here later this year.

NEWS
Temporary Surgical Implant Allows Patient To Operate Computer With Mind, Order Take-Out
Goodbye human supremacy; hello Deus Ex: Reality.