"BASEMARK X" content on TweakTown - Page 1
We found 3 items for the tag: BASEMARK X

NEWS
Samsung's Galaxy S5 claims top spot for gaming smartphones
Samsung's new flagship, the Galaxy S5, tops Basemark X results, listed as best gaming smartphone on the market.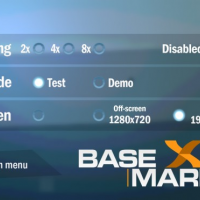 NEWS
Basemark X arrives on iOS, is now available from the App Store
Rightware's Basemark X is now available for iOS devices.

ARTICLES
Rightware Basemark X Tested on Several Popular Mobile Devices
Futuremark last week, Rightware this week - Basemark X wants to melt your smart device with its benchmarking stress. Let's take a look at this new mobile benchmark.