ASUS ROG Strix XG49VQ Review: 32:9 Gaming Goodness At 144Hz
The ASUS ROG Strix XG49VQ is a 49-inch 32:9 gaming monitor with FreeSync 2 HDR and 144Hz and it kicks ass.

Published Sat, May 18 2019 10:00 AM CDT
|
Updated Tue, Nov 3 2020 6:57 PM CST
Rating:

86%
Manufacturer: ASUS
Introduction
ASUS reached out to me and asked if I would like to review their new ROG Strix XG49VQ, like it was ever something I'd deny reviewing. It's a great panel that comes in a gigantic 49-inch display with support for AMD FreeSync 2 HDR and 32:9 aspect ratio with native 3840 x 1080 resolution.
My time with the ROG Strix XG49VQ was mostly tied to gaming with limited workstation and everyday use, and I had an absolute blast with it when it came to gaming. RAGE 2 had come out in the last couple of days with my time on the monitor, so some 32:9 mayhem ensued and it was awesome. The same can be said with virtually every game I played on the ROG Strix XG49VQ including The Division 2 and even Mortal Kombat 11 looks boss on a 32:9 display.
ASUS prices the ROG Strix XG49VQ at $899 in the US, which isn't too bad considering you're getting a gigantic 49-inch 32:9 monitor at 144Hz. But let's dive right the hell in, shall we?
Note: at the end of the review is a bonus page with a huge selection of games running at native 3840x1080 in 32:9 aspect ratio so you can kinda see how immersive the experience is on this monitor.
Design + Features
Seriously guys, gaming on the ASUS ROG Strix XG49VQ is like gaming on 2 x 27-inch 1080p gaming monitors side-by-side with no bezels in-between the displays. It is an awesome experience at least for 1080p gaming.
One of the better features on a super-ultra-wide monitor would definitely have to be the picture-by-picture mode that lets you grab up to three content sources - letting you use other devices like a laptop connect to your display and provide the image side-by-side with your desktop PC or console. Pretty damn cool.
I don't think many people will use the GamePlus technology features, but ASUS include them on the ROG Strix XG49VQ. One of the useful ones for me would be the frame counter for people who don't use other third-party frame counters.
Detailed Look: ASUS ROG Strix XG49VQ
Detailed Look: 49-inch 32:9 @ 3840x1080 @ 144Hz
The ASUS ROG Strix XG49VQ is a really great looking monitor, with no flashy RGBs going crazy and all that - just a really kick ass super-ultra-wide gaming beast.
Here is the ASUS ROG Strix XG49VQ from the front, looking dapper.
From the back -- seriously, it is SO wide.
Another thing that ASUS did really well on was the stand. It was so easy to get set up out of the box and was super-sturdy. Even the mounting design is rocking with its ROG-infused style. There is no part of the ROG Strix XG49VQ that doesn't have ASUS magic on it.
A smart cable management port that lets you feed the cables into the monitor and hide them away from sight.
Connectivity wise we have DP1.2, 3.5mm jack and the power input.
On the other side we have USB 3.0 ports and 2 x HDMI 2.0 ports.
FreeSync 2 + HDR
AMD Radeon FreeSync 2 HDR
One of the points of buying the ASUS ROG Strix XG49VQ would be for its FreeSync 2 HDR support, something that is perfect for the Radeon VII and especially the upcoming Navi graphics cards in a few months time.
Connectivity & Detailed Specifications
Connectivity & Detailed Specifications
We're looking at a wide buffet of connectivity on the ASUS ROG Strix XG49VQ with dual HDMI 2.0 ports, DisplayPort 1.2, 2 x USB 3.0 ports, and an earphone jack. It's all hidden away on the back thanks to smart cable management.
Gaming on the ASUS ROG Strix XG49VQ
Wow oh wow was gaming on the ASUS ROG Strix XG49VQ and awesome experience. I played through a bunch of different games but what had my attention and awe the most would definitely have to be The Division 2 and the recently-released RAGE 2. I played around 5-10 hours of each game and when it came to RAGE 2 -- that's something I was playing on right up until the second to last day with the monitor (as it needed to be returned) but RAGE 2 was so much damn fun in 32:9 on the display.
The Division 2 was an absolute blast in 32:9 and ran on Ultra details with pretty smooth performance on our Core i9-9900K + Radeon VII combo at 3840x1080 but didn't reach 100FPS average. The thing is with games like The Division 2 is that you don't need 144FPS to excel, as 75-100FPS feels smooth enough for hectic RPG action.
RAGE 2 on the other hand was sublime, running at 100FPS+ on the Radeon VII at maximum details and hot damn was it fluid and best of all -- fun. RAGE 2 is a recent release from id Software and Avalanche Studios, with an infusion of open-world gaming and a beautiful graphics engine in Avalanche's own in-house Apex Engine.
Using the ASUS ROG Strix XG49VQ to play RAGE 2 was another experience altogether, as it scales beautifully with the 32:9 aspect ratio and while it's not perfect, actually playing the game at that non-native resolution and aspect ratio was unbelievable amounts of fun.
We also tested out games like Metro Exodus, Shadow of the Tomb Raider, Apex Legends, Mortal Kombat 11, and more and they were all an absolute joy to play on the ASUS ROG Strix XG49VQ. This is the entire reason you would buy the monitor as it is truly a kick ass experience for games that benefit, or support the 32:9 aspect ratio and 3840x1080 resolution.
Mortal Kombat 11 was a huge surprise with some awesome super-ultra-wide gameplay that really pulls you into the fight.
Another bonus is the addition of AMD FreeSync 2 HDR technology.
I didn't bother much with the HDR side of the ASUS ROG Strix XG49VQ as I think HDR-based gaming is still a hot mess, but I did play with it enough in a few games like The Division 2 where it didn't work and I just didn't bother anymore.
I have 33MB of images from all of the games played on the final page, with some video on those same games coming very soon.
Test System Specs
Test System Setup
CPU: Intel Core i9-9900K cooled by Corsair H150i PRO RGB
Motherboard: GIGABYTE AORUS Z390 AORUS PRO
RAM: 16GB Kingston Hyper-X RGB DDR4-3200 RAM
GPU: AMD Radeon VII
SSDs: OCZ 1TB + 512GB NVMe M.2 SSDs
PSU: Corsair AX860i
Chassis: InWin X-Frame 2.0
Final Thoughts
If you're looking at the ASUS ROG Strix XG49VQ and wanting to buy it for productivity, I have some very simple advice: don't. Just don't buy it. Buy a higher-resolution monitor that is better for a workstation or productivity use, as this is a gaming-focused monitor.
The ASUS ROG Strix XG49VQ is the perfect entry into someone who wants to have an out-of-this-world gaming experience that won't completely break the bank like a crazy high-end 4K 144Hz monitor or if you're someone like me an actual 8K 60Hz monitor.
You're going to be buying this monitor because you're chasing something that is different in its 32:9 aspect ratio and it feeling unbelievably wide, but its comic largeness aside, gaming with the right games is an experience like no other.
Driving games, first-person shooters, third-person shooters and even hell - Mortal Kombat 11 looks freaking awesome. The game actually scales so well on the 32:9 aspect ratio with the game taking place in the middle of the screen like always but either side of the fight is viewable meaning you have a super-super-wide level to play in as Mortal Kombat 11 is actually perfect for a super-ultra-wide gaming monitor.
In RAGE 2 the environments felt so much bigger, wider and it made me feel gaming feels that I haven't felt since my days with a triple Alienware AW2310 rig playing Battlefield: Bad Company 2. The immersion in games like RAGE 2 and The Division 2 was like nothing I've felt on a single display.
Don't get me wrong - it's not perfect, but it is a huge step closer to being something I'd buy over a full investment into VR for example. You don't need a crazy graphics card to pull 144FPS for super-fluid super-ultra-wide 32:9 gaming. So many games that can be replayed again with an entire new experience, it is game changing for some games.
ASUS has thrown in the entire kitchen sink of features into the ROG Strix XG49VQ, and I really mean that. We're talking about AMD FreeSync 2, multiple HDR modes supported, 144Hz, useful picture-by-picture mode that actually makes sense on such a super-ultra-wide panel, ASUS' own in-house GamePlus technology (built-in crosshair, FPS counter, etc) and huge connectivity.
The entire package is built beautifully in the usual ASUS ROG design with the ROG Strix XG49VQ built extremely well and stands proud as a high-end product. ASUS has looked after gamers with the usual IO ports on the back with the entire section hidden so from the back it looks sleek as heck.
Overall, would I recommend you buy this monitor? Sure. I do. But it has to be for the games you're playing and when you're not playing games that support 32:9 you'll be bumped down to 1920x1080 and have black bars on either side of the game.
But you will know that going into it - a 32:9 monitor isn't something you just buy on a whim. It's a researched piece which I why I ran a bunch of the latest and most popular games on it and found myself truly blown away with the ROG Strix XG49VQ experience.
I think you'll love the ASUS ROG Strix XG49VQ -- you're buying this knowing what you're in for, and with that in mind you'll have a blast. Pair it with a Radeon VII and you've got the best Radeon monitor experience for 32:9 gaming right now... that is, until 5120x1440 gaming monitors are here pumping away at 144Hz. That is the next frontier of 32:9 gaming, and this is just a tease.
Bonus! 32:9 Gaming Screenshots (33MB worth!)
This is a bonus page with some awesome 32:9 aspect ratio gaming screenshots, which I've edited from their original super-large PNG size down to respectable web content for a single page.
There's 33MB of images here, but if you want the OG quality ones then let me know in the comments below and I'll update the article with the new images.
RAGE 2
Mortal Kombat 11
Shadow of the Tomb Raider
Apex Legends
Battlefield V
The Division 2
DOOM
Far Cry New Dawn
Metro Exodus
Rocket League
| | |
| --- | --- |
| Performance | 95% |
| Quality | 80% |
| Features | 90% |
| Value | 80% |
| Overall | 86% |
The Bottom Line
If you are playing a game with 32:9 support and have the GPU grunt to hit 144FPS, you're going to be blown away in some games with how immersive the ASUS ROG Strix XG49VQ is. The last time I felt this immersed was with a triple-monitor rig.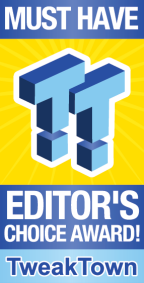 We openly invite the companies who provide us with review samples / who are mentioned or discussed to express their opinion. If any company representative wishes to respond, we will publish the response here. Please contact us if you wish to respond.