Justice League 4K Ultra HD Blu-ray Movie Review
DC's classic superheroes are united for the very first home, but the real villain of the piece turns out to be studio interference.

Published Apr 14, 2018 6:00 PM CDT
|
Updated Tue, Nov 3 2020 6:57 PM CST
TweakTown's Rating: 65%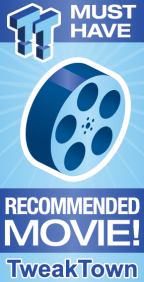 The Bottom Line
An above average 4K release, of a below average superhero flick, Justice League scrubs up pretty well in 4K.
Justice League 4K Ultra HD Blu-ray Review
In stark contrast to the hugely successful strategy employed by Marvel Studios, the trajectory for DC's stable of characters has been far more tumultuous, with only last year's Wonder Woman finding critical and financial success. Like Suicide Squad before it, it's been well publicized that Justice League has endured a painful birth, with reports of diabolical test screenings, a director stepping down in the middle of post-production, significant reshoots and even a new composer. With $300 million tied up, this was a project too big to fail. But the seams are painfully obvious. There's no two ways about it - Justice League is a big superhero mess.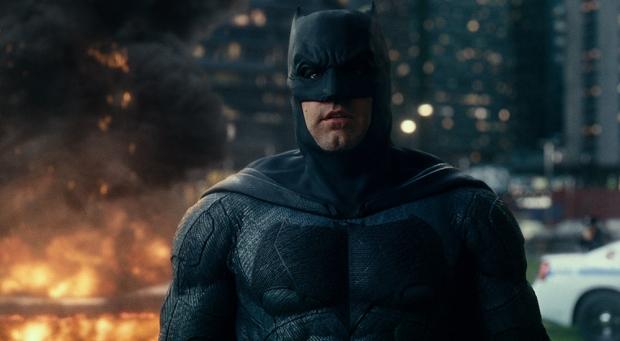 When Earth becomes threatened by the alien warlord Steppenwolf and his army, Batman (Ben Affleck) must fill the void from the death of Superman (Henry Cavill) and unite the Justice League to prevent Steppenwolf's plot to unleash the powers of the mother boxes and terraform Earth into his Armageddon-like homeworld. In contrast to the decidedly mixed reactions received by Batman v Superman and Suicide Squad, the fresh and upbeat Wonder Woman instilled confidence in many that the DC Universe had turned a corner, but in many ways Justice League feels like a big step backward. Even with its pricey rescue package, it's hard not to conclude that this is the worst DC film yet.
As the films unfolds in a clearly disjointed and scattergun approach, it becomes abundantly clear that this version of Justice League is missing some key elements. In quick succession, subsequent sequences continue to pummel the audience with new locations and characters, which serve to reinforces the industrial sized cuts that have been made to shoehorn this behemoth into a two-hour runtime.
While Zack Snyder retains sole director credit, there's little doubt that this version of Justice League has been heavily modified by the studio and its completion guarantor Joss Whedon. Coming with a solid track record in ensemble superhero films, the fact that Whedon hasn't been able to shape this film into anything resembling a cohesive whole only serves to indicate how foregone the whole venture was.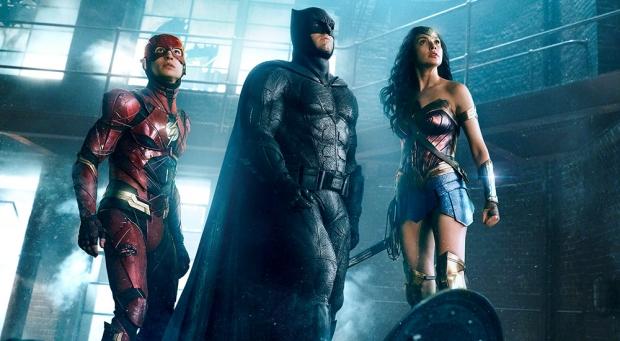 Up against the previously announced release date, and with huge amounts of CG work to complete it, he's taken on a completely thankless task and done probably the best job he could. Would Snyder's originally vision have been better? We'll never know. But it's hard to see how it could have been much worse.There's no denying Snyder's strong visual sensibilities, but I've long had huge problems with his heavy-handed interpretation of Superman in Man of Steel, which seemed to belies a fundamental misunderstanding of the character and the universe he occupies. Batman v Superman only amplified his capacity for indulgence, culminating in an excessive, bloated and ultimately boring experience. Of course, both are not without their fans, but it's fair to say they overwhelmingly failed to resonate with the general movie-going public.
With budgets continuing to spiral north (Justice League is said to have the second highest budget of all time - not to mention marketing costs), these films really have to hit a bullseye to become profitable for the studio. Unfortunately for Warner Bros., it's now all-but impossible for this film to turn any profit. And for a film that's filled with some of the most beloved and well-known superhero characters of all time, that's nothing short of a complete and utter train wreck.
Video
Justice League is presented in a 12 bit, H.265 encode and finished with a Dolby Vision HDR grade, in addition to a static HDR-10 grade. The aspect is locked to its intended 1.78:1 ratio.
Despite being lensed on 35mm negative, Justice League doesn't show any real hint of its filmic origins, with every colour having been digitally graded to within an inch of its life, with a splattering of fake film grain and then finished in a 2K digital intermediate.
While this 4K release is admittedly an upscale of that 2K source, it doesn't mean that the 4K disc doesn't show any improvements over the Blu-ray release - but be prepared that it is slightly more subtle than in other releases. As usual, the real benefit is found in the HDR pass, which pumps up the colours and saturation to an entirely new level.
Lightened up significantly from the brooding cinematography that Snyder originally intended, his army of die-hards will likely cringe at Justice League's ultimate presentation, which frequently resembles a video game cut screen (coupled with some, at times, very ordinary visual effects). Still, it's hard to fault the discs technical capacity, such as it is loaded with one of the industry's first true 12-bit Dolby Vision presentations.
If you're a fan of the film as it is, you're going to be very happy with what's on offer with this 4K disc.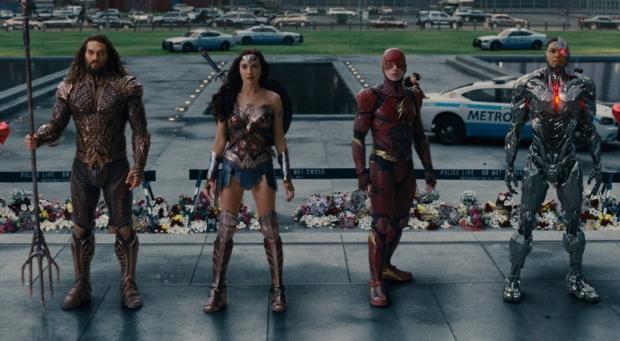 Audio
Justice League 4K's primary English audio track is an object-based Dolby Atmos mix, with an embedded Dolby TrueHD 7.1 core.
Whilst Justice League features perhaps a slightly more constrained audio mix than what some (including myself) probably expected, there's still a lot to enjoy with this often bombastic aural experience.
There's clear separation between the front soundstage and the mid to back rear surround channels, with a lot of fine details that are easy to miss unless you're specifically listening for them. Bass is strong and reverberates with powerful response when required, and if you're equipped with a height-enabled Dolby Atmos set-up, you're set for a bit more of a treat as effects draw attention to themselves overhead. If I had to complain about any element, it's that composer Danny Elfman's score is mixed way too deeply under all the chaos, preventing the more heroic moments from finding their mark emotionally.
While this won't set a new benchmark for home audio, this is a reliable and consistent mix that will please many.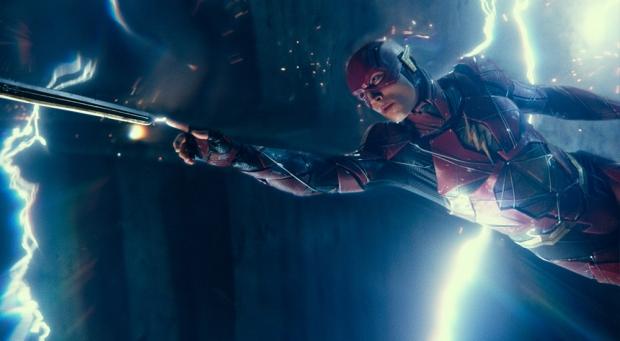 Extras
Dumped on home video with a rather quick turnaround from the theatrical release, Justice League features a scattering of bonus features that offer no insight into the film's challenging production, nor the changes that were made along the way.
It would have been fantastic to have an audio commentary with Snyder or Whedon (together would have been something else) or a fly-on-the-wall documentary from the edit bay. Instead, we get a series of slickly edited, but overwhelmingly perfunctory featurettes which account for well under an hour of footage.
The most interesting extra is also its briefest; the two minute long The Return of Superman featurette, which is, in reality, two deleted scenes which reveal the Kryptonian hero's alternate re-introduction to the film's climactic battle. I'll leave it up to others to decide whether this version is better than what Whedon chose, but I'd make the point that there are literally hours of deleted scenes just like this sitting in the Warner Bros. databanks which we probably will never see the light of day. That's a real pity.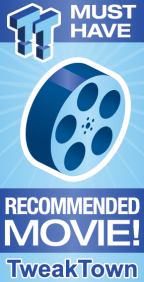 | | |
| --- | --- |
| The Movie | 44% |
| Video Quality | 89% |
| Audio Quality | 84% |
| Extras | 43% |
The Bottom Line: An above average 4K release, of a below average superhero flick, Justice League scrubs up pretty well in 4K.
PRICING: You can find products similar to this one for sale below.

United States: Find other tech and computer products like this over at Amazon.com

United Kingdom: Find other tech and computer products like this over at Amazon.co.uk

Australia: Find other tech and computer products like this over at Amazon.com.au

Canada: Find other tech and computer products like this over at Amazon.ca

Deutschland: Finde andere Technik- und Computerprodukte wie dieses auf Amazon.de
We openly invite the companies who provide us with review samples / who are mentioned or discussed to express their opinion. If any company representative wishes to respond, we will publish the response here. Please contact us if you wish to respond.