Catalyst Waterproof iPhone 6 Case Review
The iPhone 6 case by Catalyst claims it can be submerged as deep as 16 feet underwater without any damage being caused to your phone.
Published Sat, May 16 2015 12:50 PM CDT
|
Updated Tue, Nov 3 2020 6:59 PM CST
Introduction
Catalyst claims this iPhone 6 carry case can withstand being submerged 16.4ft underwater, dropped from a height of 6.6ft and more. As a consumer, you're likely to be weary of putting these claims to the test just in case you break your precious phone - so we've got a dummy iPhone 6 on hand to test the waterproof claims which means there will be no issue coming around if the case fails to function correctly.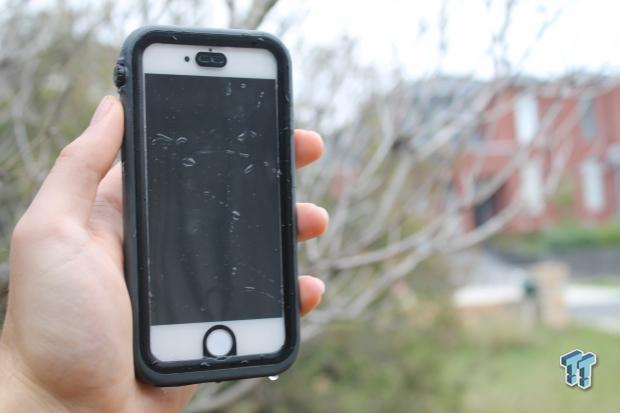 Not only have we submerged it in water with the dummy inside, we've also thrown a real life iPhone 6 in just to make sure everything else works as it should. Most waterproof cases are expensive, bulky, hard to put on your phone and even harder to use. This Catalyst case has a few common issues to solve and this review will be exploring them through testing. Read on for the results.
Specifications
This waterproof case boasts an IPX-8 waterproof rating meaning you can submerge it in water to a depth of 16.4 ft. with no issue, it also claims a drop proof protection of up to 6.6ft, an IP-6X dirt proof rating and the ability to still register your touch ID in order to unlock your device.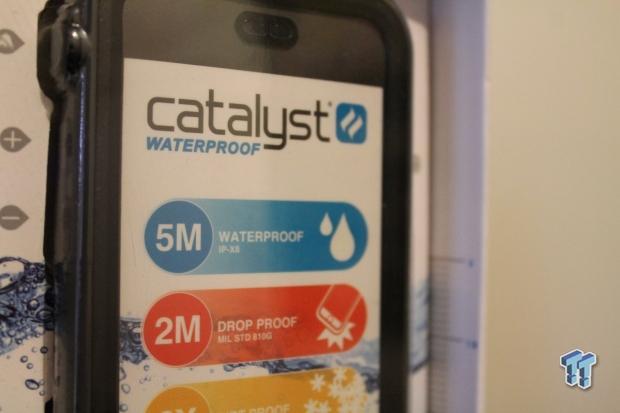 Set as a full phone cover, there's a little rubber strip at the bottom that covers all ports when not in use ensuring that nothing nasty gets inside. The front panel is a sort of soft plastic design with the sides being of hard rubber and the back panel being a solid transparent piece all making up one well designed frame.
Pricing & Availability
Listed for sale at $69.99 direct from Catalyst themselves, this product is quite pricey, but can be seen as a necessity for those who are always around dust, water and grime.
What's in the box?
The simple package contains the product itself and a handy carry strap, likely to come in use if you're planning to use your phone around the water - splashes will not damage your phone and you're unlikely to let it slip out and sink to the bottom of the ocean.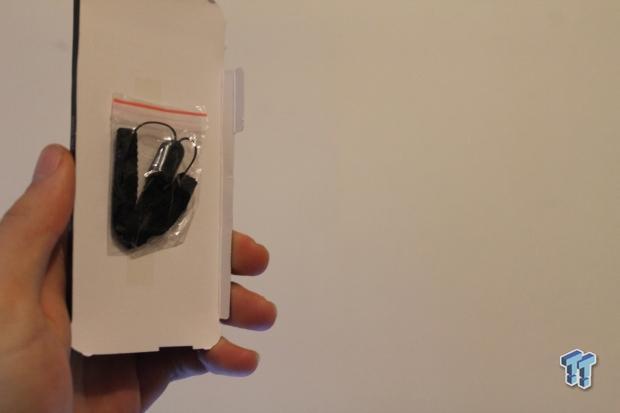 It would be great if they included a little towel in order to wipe off water and help keep the screen clean, for the large price of $69.99 you might feel like the accessories have been a little skimped out on here.
Touch and feel
The case feels well-constructed and robust which is what you really would expect for something of this nature and pricing. The locking mechanism in order to keep it waterproof (small wheel) is solid and well thought-out, and the rubber grommet which keeps the bottom facing ports free has a solid connection.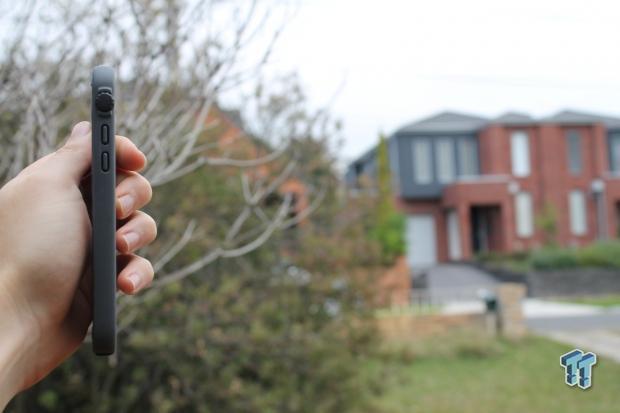 The front panel feels smooth and won't be too alien when putting the phone to general use, however, the case is a little bulky and may become annoying when used for every-day use. It's quite easy to get in and out of however, so I see no issue with owning two cases and simply putting this waterproof beauty to use when you're heading out somewhere dirty or wet.
Throwing in the dummy phone and filling up my sink saw a positive result as the phone stayed completely dry. Water doesn't stick to the exterior of the case too well either which was great - a quick shake and wipe down with a towel left it looking like it's never seen liquid in its life.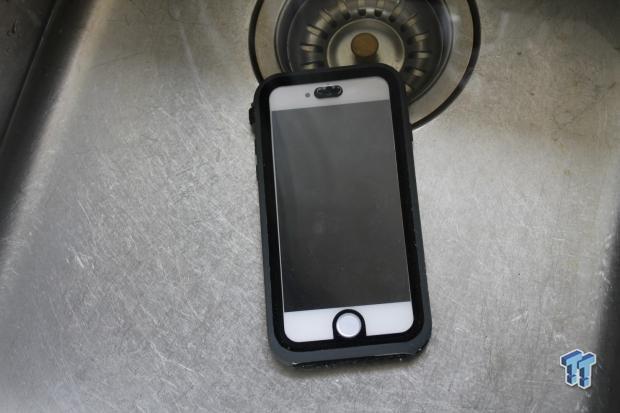 When putting it to use with a real phone, the home button was extremely responsive which is a great plus for a sturdy case like this - all too often you'll come across solid cases that don't allow for buttons to be pressed properly, think of it something like putting on half-inch thick gloves and then trying to play the guitar.
The side buttons are fairly easy to press and as mentioned before getting the phone in and out of the case was a breeze. There's always the issue with the lens cover however, meaning that if it gets badly scratched on a case like this your images are going to suffer, as the perspex cover will be laden with scratches. This isn't a huge issue, but it's certainly something to keep in mind as a replacement will end up costing you quite a lot.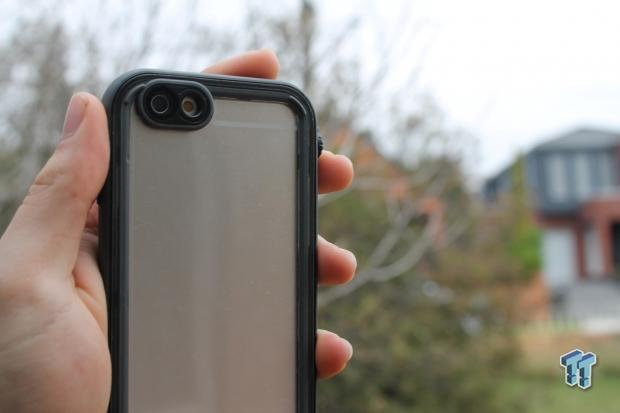 What's Hot
Sturdy: This product feels great in the hand and great when in use.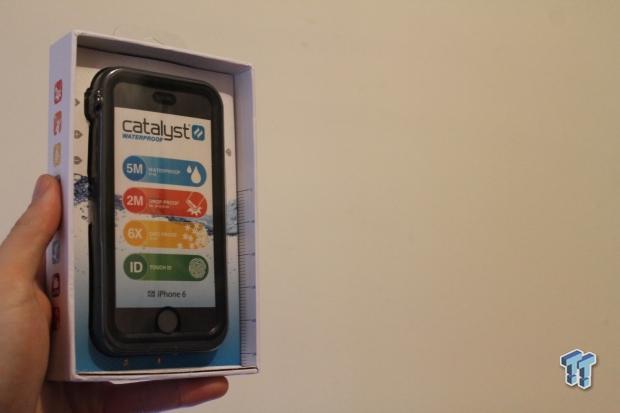 Does what it says: We successfully threw it in water with no repercussions.
Easy to use buttons: The buttons are fairly easy to use all around, much better than most other cases of this nature.
Easy to apply: The small locking wheel means you can easily put in and take out your phone when needed - meaning this case will be great to keep as a spare when you're off on an adventure.
What's Not
The size: It's going to be a little annoying for everyday use when you're not around dirt or water.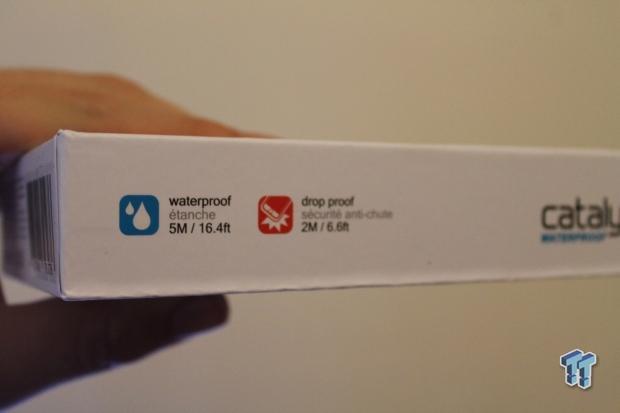 Pricing: At $69.99 directly from their website, it's expensive insurance for your phone.
Final Thoughts
It's well constructed, keeps your phone dry and is also easy to use. The major downfall comes with the price, but I can certainly see myself keeping this case as a backup for when I head to the beach or out on my jet ski.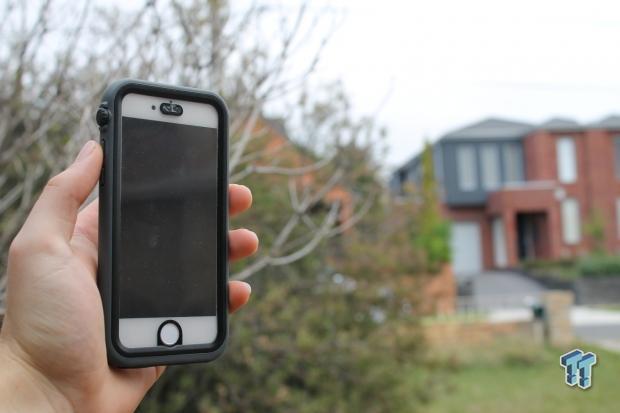 The only real improvement I would suggest is a lowering of the price point by around $15 or so and looking into if the size could be reduced as it will be a bit annoying for day-to-day usage. Well done Catalyst, this is the first waterproof case that I've really enjoyed using.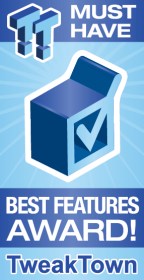 | | |
| --- | --- |
| Performance | 95% |
| Quality including Design and Build | 90% |
| General Features | 95% |
| Bundle and Packaging | 80% |
| Value for Money | 80% |
The Bottom Line: Catalyst's Waterproof iPhone 6 case works as described, it's easy to put on and take off your phone, and it offers great insurance for when you're about to head on an adventure.
PRICING: You can find products similar to this one for sale below.

United States: Find other tech and computer products like this over at Amazon.com

United Kingdom: Find other tech and computer products like this over at Amazon.co.uk

Australia: Find other tech and computer products like this over at Amazon.com.au

Canada: Find other tech and computer products like this over at Amazon.ca

Deutschland: Finde andere Technik- und Computerprodukte wie dieses auf Amazon.de