AC Ryan Veolo 4K UHD Media Player Review
AC Ryan expand its media player line with the new 4K-capable Veolo 4K media player, but does it deserve that coveted spot in your living room?

Published Wed, Feb 18 2015 9:10 AM CST
|
Updated Tue, Nov 3 2020 6:59 PM CST
Rating:

94%
Producer / Publisher: AC Ryan
Introduction, Specifications, Pricing & Availability
When I first started out at TweakTown over four years ago now, one of my first reviews was an AC Ryan media player, and till this day, I still have two of them - one in each of my living rooms. They're great players with an excellent and simple UI, which playback everything I throw at them over my NAS without an issue.
Fast forward to the end of 2014, where they reached out to me asking if I'd like to take a look at their new Veolo 4K player, as they knew I was a big fan of their previous units, and an even bigger fan of 4K content. Of course, I said yes. While there's not much 4K content out there, I do have 4K-capable cameras that I use thanks to my Sony Xperia Z2 smartphone and GoPro Hero 4 Black Edition.
This gives me the ability to shoot 4K video and play it back on the media player, and thankfully I have a bunch of 4K-capable TVs and monitors to use, too. For the purposes of the review, I'm using my Seiki Digital 39-inch 4K TV.
Specifications
Inside of the AC Ryan Veolo 4K, we have an RK3299 Ultra Cortex-A17 quad-core SoC, 16GB of NAND flash storage, and 2GB of RAM. The quad-core processor is clocked at 1.8GHz, giving it plenty of grunt, considering its size. We have a Mali-T764 quad-core GPU with OpenGL ES 3.0, OpenCL 1.1 and DX11 support. On the software side of things, the Veolo 4K is running Android 4.4 KitKat.
Pricing & Availability
When it comes to pricing, AC Ryan has priced it quite well considering its specifications, quality, and the inclusion of a quality, versatile remote control. That's not even getting into how versatile the Veolo 4K media player itself is, thanks to it being powered by Android.
The Veolo 4K media player is available directly from AC Ryan's website for $249 Singapore Dollars, which is equal to $199. For under $200, this is a great unit, which we're going to talk about very soon. As for availability, the unit is available right now on AC Ryan's website.
Box Contents, A Closer Look & The Remote Control
Box Contents
The box itself is presented well, with it being nice and clean with a black and gold styling on the outside. Here's the front and top of the Veolo 4K box.
On the rear of the box, we have the specifications and video support of the Veolo 4K player.
On the sides of the box, we have some more details on what to expect from the Veolo 4K player.
Opening up the box, everything has its own special little box. The Veolo 4K player sits on top, with the power adapter, HDMI cable and Veolo 4K remote, too.
Out of the box, we see that we have in total: an HDMI cable, power adapter, Veolo 4K remote, composite A/V cable (just in case, which is a nice touch from AC Ryan) and a quick start guide.
A Closer Look
AC Ryan has put quite a lot of effort into the Veolo 4K media player, which starts from the box, and its presentation, down to the finish on the Veolo 4K media player itself. It's an excellent experience that oozes style and quality.
Looking down at the Veolo 4K media player, we see a large power button at the front of it. You probably won't use this that often, as I didn't, as there's a power button on the remote control itself.
Here's a closer look at the front of the player, its power button and IR sensor for the remote control.
On the back of the Veolo 4K media player, we have its various ports, where from left to right we have: Gigabit Ethernet (RJ45), a USB port, SPDIF, micro HDMI, micro USB, a 3.5mm AUX port and the DC port for power.
Another look at the Veolo 4K, which has a beautiful finish on the top of it. It really does feel and look like a premium device.
The Remote Control
One of the things that I still love to this day about my AC Ryan media players is the remote control. They're simply enough that my nearly 4-year-old daughter can use it, without it being overly complicated. Well, AC Ryan has simplified it even more with the Veolo 4K remote control, which has around 1/6 the amount of buttons.
On the left, we have a full shot look at the remote control. On the right, we have a closer look at the actual buttons. We have a circle ring in the middle which acts as a directional pad for movement throughout the OS. It's super simple to use, which only goes in favor of AC Ryan.
From there, we have volume up and down which are obvious from the - and + buttons, as well as a home button and mouse control which is the little mouse cursor between the Home and Back buttons. The volume button in the upper left hand corner is obvious, as is the mute button to the right of it.
We did say the remote was stylish, stylish as hell.
The remote control itself takes two AAA batteries.
Interface & Setup
Interface
The interface itself is great, but there are multiple different layouts you can choose to use thanks to AC Ryan using Google's mobile OS, Android. Android 4.4 KitKat out of them all, so we're not using some ancient version of Android, either.
On top of that, the actual hardware specifications are quite beefy with a quad-core processor and 2GB of RAM, so there was no point throughout my entire time with the Veolo 4K media player that it slowed down. If you want to see the interface on video, check it out below.
As for the interface, AC Ryan details it in a short video that we've embedded above. But, that's not enough so we've snapped our own photos to give you a look at the user interface, and the media player software itself that plays your content back.
Starting off with the main display, this is what you'll be greeted with when you turn on the Veolo 4K media player. You can disable the Movie Jukebox screen, which will remove the entire box you see in the top half of the photo above.
Underneath, we have Android 4.4 KitKat. We're connected to our 5GHz Wi-Fi network to playback our content, with our 4K content being played from an external HDD. For most of our playback, the 5GHz Wi-Fi network was more than competent.
Here we have the AC Ryan Veolo 4K media player and its Android version: Android 4.4.2 to be exact, with AC Ryan's stock v1.0 firmware for the Veolo 4K.
If the Veolo 4K media player begins to slow down or act up at any stage, you can go back to the Home menu and then select the 'X' in the app drawer at the bottom. This will kill the processes running in the background and free up as much of that 2GB of RAM that it can.
Here we have the app drawer itself, with all of the apps that were installed onto the Veolo 4K media player by default. We have the usual Android applications like the Browser, Clock, Gallery, and YouTube. Then we have some media playback apps like MX Player and the full XMBC-like app SPMC, which I used for most of our testing.
The stock File Explorer isn't flashy, and this is something I actually didn't like. For a 4K media player, the UI is really bad here. It's far too big and bulky, I would've preferred to have had this shrunken down, or have the option to tweak the UI and text elements.
The SPMC application is really nice, where we tested out our TV episodes and movies using the great-looking app.
Another couple of photos of the SBMC application on the Veolo 4K media player.
Back to the File Explorer, where pressing the button on the remote with the three squares will bring up Options. This can be performed on specific folders, where you can copy/delete/move/paste/rename or share the files or folders selected.
And finally, we have the home screen with the Movie Jukebox removed. This is your standard home screen, just like it is on any Android-powered smartphone or tablet. It can be fully tweaked to your liking, adding in app shortcuts like we have for MX Player and SPMC.
Setup
Setting up the AC Ryan Veolo 4K media player was simple: plug in the micro HDMI to HDMI cable up to my Seiki Digital 39-inch 4K TV, plug the power in and turn it on. Once it's turned on you can enter the password to your Wi-Fi network, or alternatively, if you're running over an Ethernet cable, it will already have assigned itself an IP address and be connected to your network.
From there, you just begin using it.
Using the AC Ryan Veolo 4K Media Player - Where You At, 4K?
Using the Veolo 4K Media Player
I binge watch a helluva lot of TV, so I consumed hours upon hours of TV episodes and movies on the Veolo 4K media player. Everything from the latest episodes of my favorite shows like The Walking Dead, Person of Interest, Boardwalk Empire, Workaholics, and so much more.
During my testing, I found that the best part of the experience was definitely the remote control. Everyone would think that it's the media player that is the center of the experience, but I don't think so. Personally, I think it comes down to the UI - which AC Ryan has nailed - and the remote control. First, you can't do anything with a media player without using the remote control, and secondly, if the UI is unintuitive, you're not going to get anywhere, fast.
Starting with the remote control, I found the lack of buttons completely freeing. I wasn't stumbling to find a button to get somewhere, as there are only a handful of buttons in total across the remote. This made navigation through the menus super easy, which is something I really respect from AC Ryan. They simplify a sometimes difficult experience, making the experience completely satisfying.
As for the UI - I've been a fan of AC Ryan's stylish user interface for years now, but the use of Android for the Veolo 4K media player is just something else. You have the option of using a totally different application to play back your content, which is something you simply can't do on most other competing media players.
I found myself using the SPMC application, because the UI itself was even better than the stock MX Player (that I actually use on my tablet when I'm travelling). The SPMC application is identical to that of XBMC, which I used years and years ago now on my modified original Xbox console.
Total Lack of 4K Content - Most of the Time
This is something I've talked about to friends and colleagues within the industry - where the hell is all the 4K content? Netflix should be releasing as much as it can in 4K, and so should the big movie studios. YouTube is finally pushing toward allowing 4K content on its video sharing service, but for the most part, 4K video is nowhere to be found.
For our 4K video testing, I was using video that I shot from my Sony Xperia Z2 smartphone (and its 20.7-megapixel rear-facing camera that is capable of shooting 4K video) and my GoPro Hero 4 Black Edition, which also shoots 4K video.
I watched back a bunch of my footage from various tech events I've been to using the GoPro camera, as well as a bunch of videos that I've captured on my Xperia Z2. The Veolo 4K media player plays it back perfectly, without a problem. 4K content can be consumed on the Veolo 4K media player in such a way that it's just a matter of sliding back into your couch and pressing some buttons - voila, 4K content.
The lack of 4K content isn't AC Ryan's problem, this is the content provider's problem. It's a problem with the market, and 4K TVs, too. But, if you have 4K-capable cameras, then the Veolo 4K media player doubles as an awesome media player, and 4K playback device.
What's Hot, What's Not & Final Thoughts
What's Hot
Great UI: I've been a big fan of AC Ryan's UI since the PlayOn! Media player days, but they kick it up a notch or three with the Veolo 4K thanks to it running Google Android underneath.
An Even Better Remote: The remote control is one of the central parts of the media player experience, with AC Ryan providing an excellent, but simple and feature-packed remote control with the Veolo 4K media player.
Android OS: Another great touch from AC Ryan, is powering its 4K media player with Android. This provides a great foundation to the OS itself, as well as the ability to add in apps to add virtually unlimited functionality to the Veolo 4K media player over time.
Super Small Footprint: Even with its 4K capabilities, the Veolo 4K is smaller than all of the other media players I have throughout my house. There's some great hardware inside of it, so think of it as a much more versatile and feature packed Android-powered smartphone or tablet without the screen.
Quality Through & Through: From the box, contents, and down to the finish of the Veolo 4K media player itself, AC Ryan have put the bells and whistles into this device.
What's Not
Lack of 4K Content: This isn't a problem with AC Ryan at all, but it's something you'll need to make yourself aware of. There's not much 4K content out there, but if you have a camera that shoots 4K content, then this is the perfect playback device.
Final Thoughts
AC Ryan has done it again. They've made an excellent media player for the next-gen of content consumers that want a 4K-capable media player. It's kind of future proofing when purchasing the Veolo 4K media player, as you'll have a device that is capable of playing back 4K content, but is absolutely capable of playing back virtually every other media format and resolution, as well as 4K.
The Veolo 4K media player is small enough that you could pack it into your bag and take it with you on the plane, so that when you get to the hotel, you have a device that you could plug an external HDD into, and enjoy all of your episodes and movies. Most media players are quite bulky, but the Veolo 4K is nice and thin, which makes the portability aspect something that is actually viable.
The remote control is excellent, and one of the big selling points of the Veolo 4K experience. It's super simple to use, super light, and low on buttons. There's no need to have 35 million buttons spread out across a remote control, and AC Ryan know this.
Finishing with the UI, which is splashed on top of Android meaning you can have countless applications powering your Veolo 4K media player. From alternative media players like SPBC, to YouTube, the options are really limitless with the Veolo 4K media player. The price (around $199) is also really quite reasonable for what you get with this device.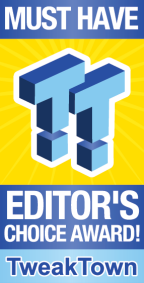 | | |
| --- | --- |
| Performance | 95% |
| Quality including Design and Build | 95% |
| General Features | 95% |
| Bundle and Packaging | 95% |
| Value for Money | 90% |
The Bottom Line: If you're on the market for a media player that happens to be 4K capable, the AC Ryan Veolo 4K should be right at the top of that list. The Veolo 4K is a Google Android-powered all-in-one media player powerhouse with a great UI, remote control, and reasonable price.
PRICING: You can find products similar to this one for sale below.

United States: Find other tech and computer products like this over at Amazon.com

United Kingdom: Find other tech and computer products like this over at Amazon.co.uk

Australia: Find other tech and computer products like this over at Amazon.com.au

Canada: Find other tech and computer products like this over at Amazon.ca

Deutschland: Finde andere Technik- und Computerprodukte wie dieses auf Amazon.de
Similar Content
We openly invite the companies who provide us with review samples / who are mentioned or discussed to express their opinion. If any company representative wishes to respond, we will publish the response here. Please contact us if you wish to respond.