Cooler Master is launching a new slogan: "Make It Yours." The slogan kicks off a new drive to harness "the Maker Spirit" in Cooler Master's products and community.
"The maker spirit is that curiosity to know how and why things work, and the satisfaction that stems from taking ownership of something you make," said Roger Lin, Cooler Master's Chief Executive Officer. "People want unique products to express themselves, that's human nature."
As part of a drive to capture the maker spirit earlier this year, Cooler Master invited a team of renowned PC industry veterans, including Richard Surroz from the US, Peter Brands and Richard Kier of the Netherlands, Mathieu Heredia of France, and Ronnie Hara of Brazil (by way of Japan), to Taipei for a week-long workshop on the future of case technology.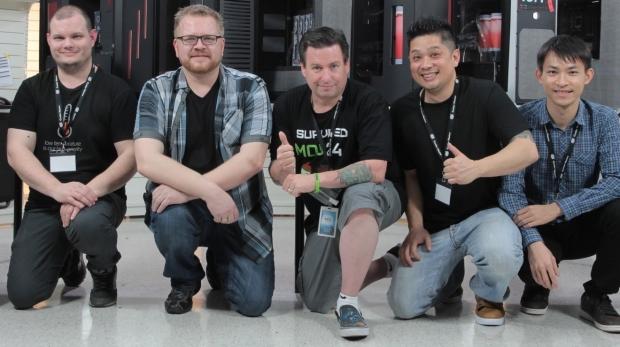 The result was the development of a concept case, the MasterConcept, that combines cutting edge product design with feedback from some of the world's leading modders and super users. As such, the MasterConcept is the ultimate makers' case; its super flexible interior and exterior modularity allows anyone to create a PC that is uniquely theirs in form and function.
The ideas incorporated in the MasterConcept led directly to the creation of the MasterCase, which is being showcased by eight makers inside the Cooler Master booth at Computex. These eight makers include world-class case modder Lee Harrington, artist and sculptor Ron Lee Christianson, independent games designer Dave 'drdavient' Cooper, as well as industrial designer Lawrence Lee, and makers Yu-Kai Tai and Kai-Yu Kamm of MakerBar Taipei.
For more information on their stories and how Cooler Master has helped them achieve their goals, as well as stories from other makers we are supporting around the world, please visit this page.
Last updated: Apr 7, 2020 at 12:09 pm CDT