Fixstars Solutions, Inc. has released the world's first 6TB*1 Solid State Drive (SSD), the Fixstars SSD-6000M, which is the largest capacity SSD*1 in 2.5″ x 9.5mm form factor. Fixstars is now accepting orders that will be shipped to customers in the United States in late July.
SSD-6000M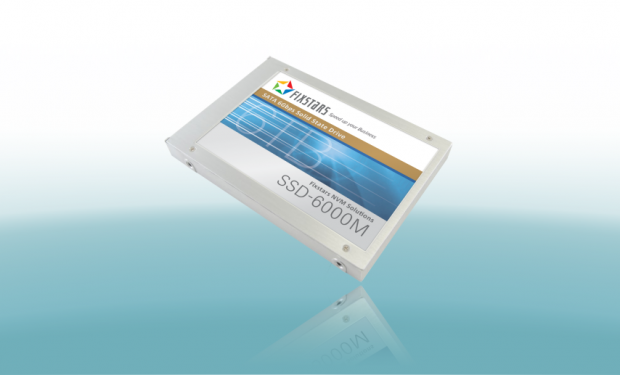 The world's first 6TB drive is built on cutting edge 15nm MLC Flash Memory which has been packed into a dense 2.5″ form factor.
The Fixstars SSD-6000M supports SATA 6Gbps, providing read speeds of up to 540 MB/s, and write speeds of up to 520MB/s for sequential access. As with the Fixstars SSD-3000M, the proprietary SSD controller enables a stable, high I/O performance for sequential access throughout the lifetime of the drive. This characteristic has proven to be highly effective in numerous areas such as video recording, medical imaging, big data analysis, network infrastructure, and industrial applications.
Satoshi Miki, the CEO of Fixstars Corporation, offered the following comment: "The unparalleled performance of our previous model's (The SSD-3000M) sequential I/O helped propel our SSDs and garner lots of attention. Since many of our customers desire even greater capacity, I am excited to offer a new solution and grow the product line with the inclusion of the larger SSD-6000M." He continues, "Since our SSD's capacity is now able to compete with high-end hard drives, we feel our product can draw the attention of data centers as well."
For more detailed information regarding Fixstars' SSD series, please visit http://www.fixstars.com/en/SSD/
*1 1TB=1,000,000,000,000 Bytes. The actual user space will be smaller.
*2 As of May 7, 2015
Last updated: Apr 7, 2020 at 12:09 pm CDT