JEDEC Solid State Technology Association, the global leader in standards development for the microelectronics industry, today announced the publication of JESD84-B51: Embedded MultiMediaCard (e.MMC), Electrical Standard (5.1). e.MMC v5.1 defines new features and updates for this embedded mass-storage flash memory that is widely used in smartphones and other mobile devices. Intended to facilitate an enhanced end-user experience, the new version of e.MMC offers command queueing for the first time, and also defines important security updates. JESD84-B51 is available for free download from the JEDEC website.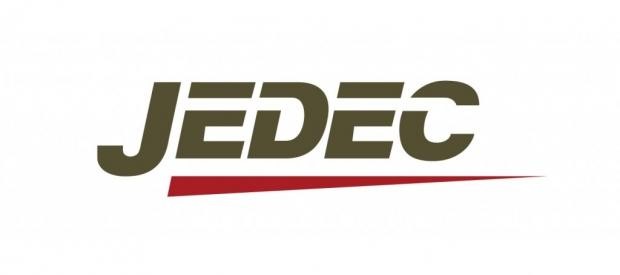 The new revision of the standard defines e.MMC Command Queueing, which supports the optimized execution of commands within the device, versus the single thread protocol defined in prior versions of the standard. Command Queueing will enable the device to analyze commands before executing them, thereby maximizing effectiveness of the e.MMC memory storage. This will result in a positive effect on random read performance and read latency, thereby improving the end-user experience.
Secure Write Protection & Enhanced Strobe Mode
In response to requests from industry users for enhanced security, e.MMC Secure Write Protection defines a new security protocol that ensures only a trusted entity will be capable of protecting or unprotecting the device. Enhanced Strobe Mode for HS400 improves upon the HS400 mode interface speed increase that was first defined in e.MMC version 5.0, by facilitating faster synchronization between the host and the device. As a result, designers and engineers will be able to simplify the design and integration phases and, moreover, initialize systems more rapidly and with greater ease. Devices employing this aspect of e.MMC version 5.1 will improve storage access latencies, meaning faster access to data for end users.
"Consumer expectations for the performance and reliability of mobile devices continue to rise," said Mian Quddus, Chairman of the JEDEC Board of Directors. "JEDEC is committed to supporting the industry's efforts to meet and exceed those expectations, as evidenced by its continued work on the e.MMC standard: a low-cost, high-performance memory solution."
Other features added to e.MMC in version 5.1 include:
Extension to 8KB of RPMB (Replay Protected Memory Block) access data length for throughput improvements

Cache Enhancement Barrier

Cache Flushing Report

Background Operation Control

Editorial clarifications
Last updated: Apr 7, 2020 at 12:09 pm CDT