QPAD's 8K, the company's latest mouse, is appropriately delivered in a sleekly designed box and carry bag. Once this power-packed product is unwrapped and plugged in, gamers will immediately feel the precision and accuracy that will help them nail victory within that critical millimeter or split second.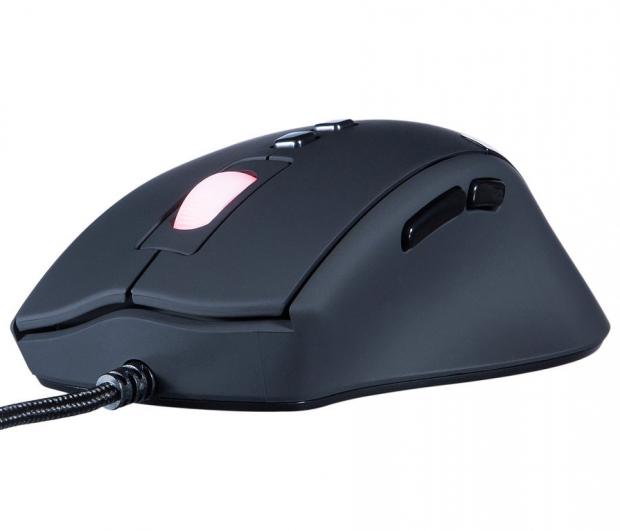 Known among professional gamers as a provider of top-notch gaming gear with consistently high quality and a premium feel, QPAD's new mouse is a souped-up version of the award winning 5K, with an entirely new engine under the hood. Gamers will experience more control and take the game to new levels with 8K's high-powered engine.
Since your mouse is the critical link between you and the game you want to win, you need the best you can get. To deliver on this promise, the QPAD 8K features a multitude of improvements including a new, more advanced sensor, a more powerful CPU, more memory and brand new mouse software, which is highly intuitive and provides gamers with the extra edge.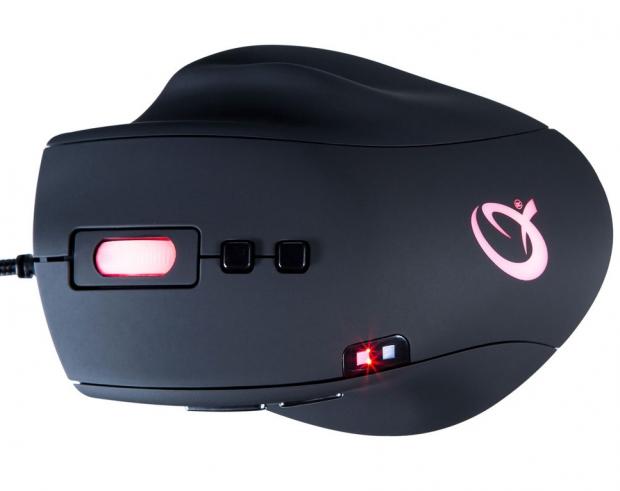 The 8K also boasts the award-winning five-finger grip, giving you the comfort and feel of coiled power. But the real power kicks in with the new sensor, which pictures the surface with a shutter speed of 12,000 frames per second covering an area of 30x30 pixels per frame. This generates an image of 10.8 MB data in processing power per second. Underlying this is 8200 true CPI and advanced 32-bit ARM processor controller unit to optimize the tracking performance.
The new 8K mouse features seven programmable buttons for profiles, sensitivity, shortcuts, keys and macro recordings you can accurately move at speeds of up to 3.8 meter per second without losing tracking abilities. And the QPAD Glidz mouse feet are pre-mounted.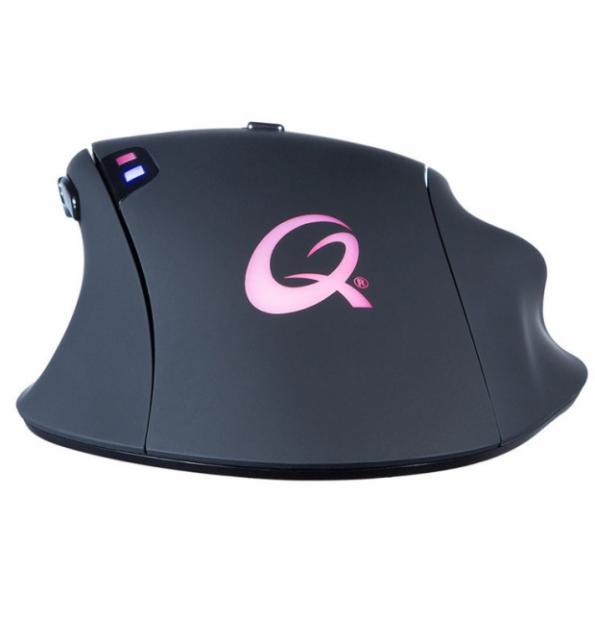 The QPAD 8K supports Plug & Play for easy installation. No drivers are needed and it carries 128kb on board memory that will store your personal profile settings.
On top of all this, the left and right buttons from Omron are improved to last 20 million clicks with a distinctive feedback. Last but not least you can personalize your color settings. The QPAD 8K delivers where it matters: in both feel and performance.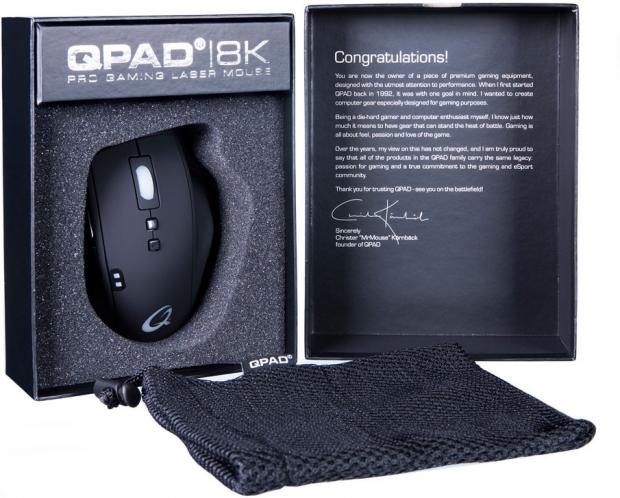 The kicker for many will be 16.8 million color variations made possible by the mouse's new RGB LED lights, giving you the flexibility to suit your mood or the products you already have. Also, the advanced macro recording has been improved from the previous version. It's the mouse that roared!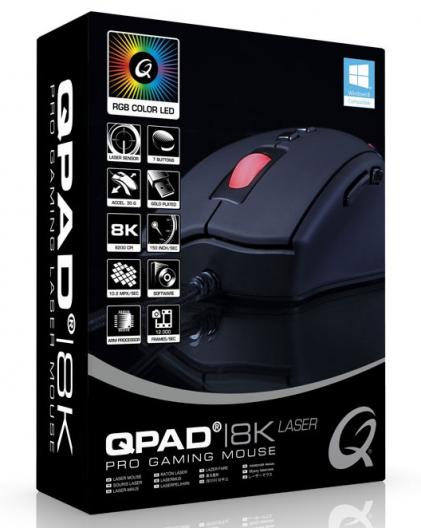 Specifications:
Sensor technology: Gaming grade laser sensor

Sensitivity: 200 - 8200 CPI (Counts/inch)

Max Acceleration: 30 G

Max Speed: 3,8m/sec | 150 IPS (inch/sec)

Image processing: 10.8 MPS (Mega pixels/second)

USB report rate: 125, 250, 500, 1000 Hz

USB Data format: 16 bits/axis

Buttons: 7

Sensing pixels: 30x30 pixels

Sampling rate: 12.000 FPS (Frames/second)

Cable: Braided cable 2 meter

USB plug: Gold plated USB

Response time: 1 ms

MCU Controller unit: 32bit ARM M3 72Mhz processor

Backlight: RGB led 16.7 million colors

Installation: Plug & Play

On board memory: 128 kb

Main buttons: Omron switches. Left / right. 20 mil.clicks

Shape: Right handed, Ergonomic, five-finger grip.

Software: For advanced features and functions.
Availability: End of February 2015
Recommended selling price: 79 Euro (89.57 US Dollar)
Last updated: Apr 7, 2020 at 12:09 pm CDT