BIWIN, a world-leading expert in the development and manufacture of flash and advanced NAND flash memory, has launched a new business-grade SSD, the C8386, equipped with unique power failure protection technology. BIWIN's C8386 SSD offers real-time monitoring through the adoption of a power supply detection chip. The firmware of the SSD will be immediately guarded once the voltage is detected to be lower than 4V. This effectively avoids serious damage caused by an unexpected power loss, such as the disk being unable to be read or a system crash.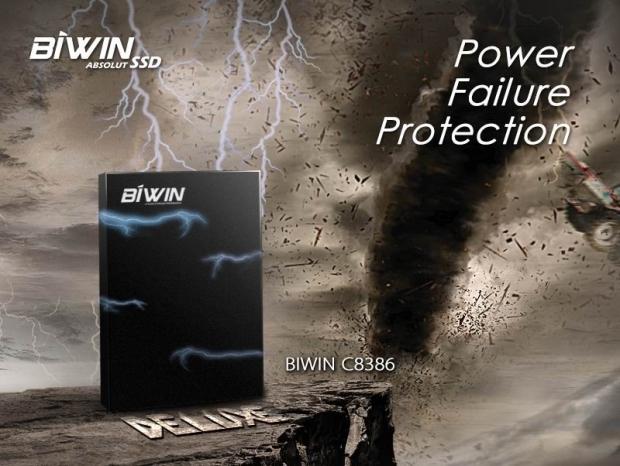 The BIWIN C8386 uses the advanced Tantalum capacitor. Compared with ordinary capacitors, the Tantalum has a longer operational life of 25 years and better thermo stability under a 110-degree temperature working environment. The unique Self-Healing Function enables the Tantalum capacitor to automatically repair or isolate the oxidation film defect which is caused by long time usage. Consequently, the oxidation film medium can be strengthened and the insulating capability can be recovered.
Within the high standard selection of flash memory, the C8386 is optimized for its outstanding performance. Both read and write speeds are 3 times faster than a traditional hard disk, which enormously reduces the file transferring time and accelerates program execution processes.
Last updated: Apr 7, 2020 at 12:08 pm CDT