ECS today proudly announces the exclusive touch based All-In-One PC - G24, with a elegant and versatile design. In order to support the latest interface of Windows 8, ECS G24 has considered all the design and components to meet the Windows 8 requirements, including edge-to-edge 23.6" touch panel, 10-finger touch capability, realistic audio display and full HDMI capability. The unique of sleek and neat design is perfect for business productivity and also home entertainment platform.
ECS G24 is an ideal central station for medical sector and health center with its larger display, high resolution and friendly touch screen. The slim and elegant design makes G24 a perfect digital signage platform for public information, advertising and promotion in shopping malls and chain stores, which can take full advantage of your business. The delicate touch screen can swipe the programs freely and also become an intelligent platform for information sharing and entertainment.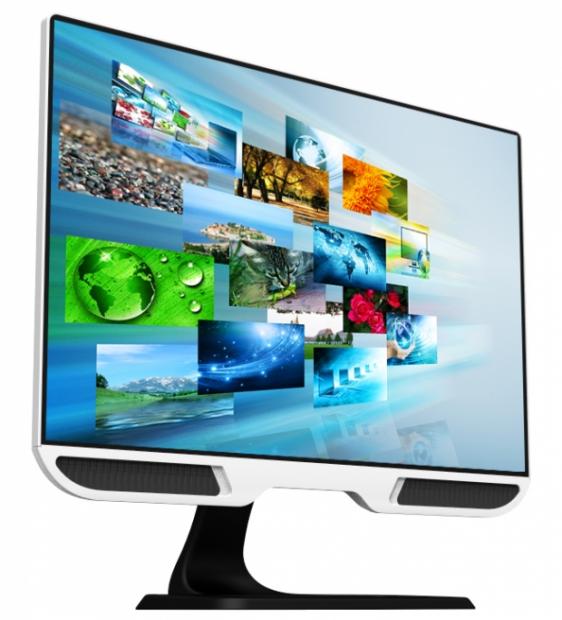 ECS G24 also comes up with a series of interchangeable ECS Thin Mini-ITX motherboards in order to fulfill the wide range of application for various segments. Equipped with full HDMI capability, G24 strengthens the application of tablet PC, smart phone and notebook. Besides general PC usage, with TV tuner kit, G24 turns into your second TV at home.
Moreover, ECS G24 is the world's first All-in-One PC with a hot swap bay on the right side of the display. Users can easily switch optical drive device to 2.5" portable hard disk and grab data to go whenever needed. ECS G24 is the latest all-new customized AIO system that meets the needs of next generation desktop computing.
Last updated: Jul 27, 2022 at 03:42 am CDT