Genius today announces the Gila professional gaming mouse, a 2013 CES Innovations Award Honoree, to the North American market. Offering unparalleled precision and comfort, the Genius GX Gaming Series Gila is the ultimate configurable gaming mouse. With the 12-button Gila almost every aspect can be tweaked according to gamers' preferences: on-the-fly dpi changes, weight, LED brightness, pulsation and color as well as macros for a personalized playing style.
Precision Control with Sniper Mode and On-The-Fly Adjustable Dpi: 200 to 8200
The Gila packs features for gamers that need to excel. For situations that require pixel perfect precision "Sniper Mode" slows down mouse movements to a dpi of your choice by simply holding down the assigned button.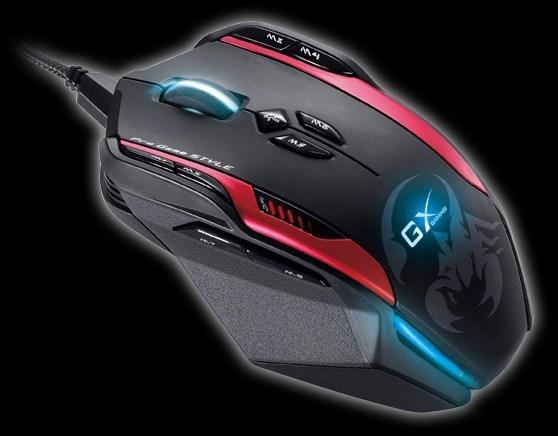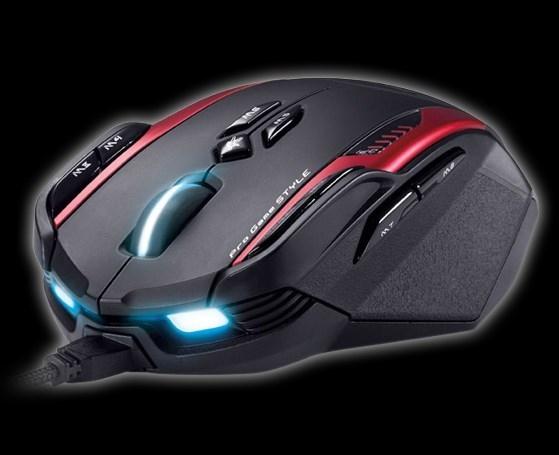 Genius' GX Gaming Series Gila lets gamers switch among 5 different previously assigned dpi levels directly from the mouse for precision targeting (200 dpi) to lightning fast movements (8200 dpi). Adding Gila's 1 ms response time to aid in situations that require quick twitch reactions, this GX Series mouse is capable of keeping up with any gaming scenario.
Personalized Weight Tuning
Customize the weight of the Gila however you prefer. A maximum of six 4.5 gram weights can be added to a compartment in the underside for sturdiness or no weights can be used at all for unburdened lightweight movement.
Unique LED Customization Options
Offering unique aesthetic customization options, the Gila has three LED backlights that can be independently tuned to the colors, degrees of brightness and pulsation style of your choice. With 16 million color options to choose from your Gila will be uniquely yours.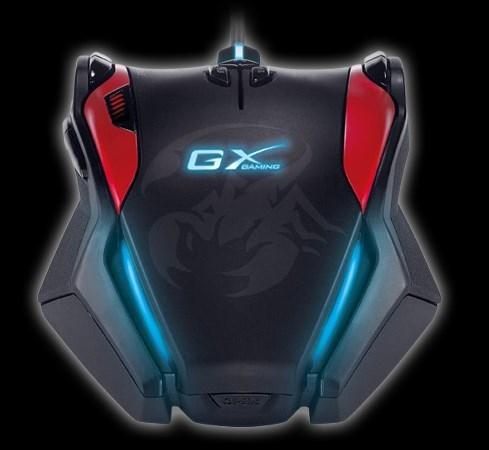 Macros & Button Assignments
Simplify the complicated controls of modern games by assigning them to any of the twelve buttons on the Gila. The Scorpion UI lets you set up to 72 macros, giving you a competitive edge in the heat of battle. The macros saved on the on-board memory and CPU of the Gila means that macro-blocks in games won't be able to stop you from using your macros. At LAN parties or competitions no time is lost tweaking exactly how you like to play.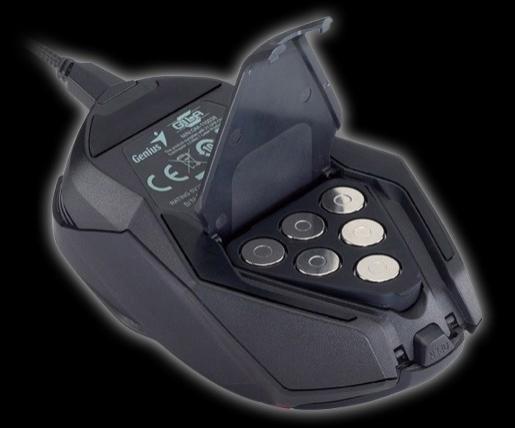 Comfortable Grip & Connectivity
The Genius Gila not only gives you personalized control when hunting down your foes, but also provides a smooth, stable connection with a comfortable design. The non-slick rubber coating ensures a firm and comfortable grip when moving the mouse violently back and forth. Additionally, the 1.8 meter durable braided cable with an anti-corrosive gold-plated USB jack ensures long-lasting, high quality connections.
Availability
The GX Gaming Series Gila is now available in the US and Canada for the suggested retail price of US$99.99.
Product Highlights
Professional 12-button MMO/RTS gaming mouse
Adjustable dpi with 5 step dpi gauge
Independently adjustable LED backlighting in 3 areas (16 million color options)
Adjustable metal weights 4.5g x 6 with storage case included
Capacity for 72 macros
On-board memory and CPU to beat macro-blocks
Lightning fast 1 ms response time
Comfy rubber finish grip for complete control and handling
MSRP: US$99.99
For more information, visit the product page.
Last updated: Apr 7, 2020 at 12:07 pm CDT