TP-LINK, a global provider of networking products, today announced its new TP-LINK "Halo" 150 Mbps Wireless N Mini Pocket Router, the TL-WR706N. This CES Innovations 2013 Design and Engineering Award Honoree is one of the world's smallest portable routers with a built-in power adapter, half the size of the previous generation's product.
TL-WR706N has the wireless speed and range to power a complex set of networking applications to create a highly efficient mobile office or entertainment network in no time at 150 Mbps. Better still, it is small enough to fit in the average pocket and with no cables to plug in. The mini pocket router is uniquely suited for providing robust wireless networking to travelers.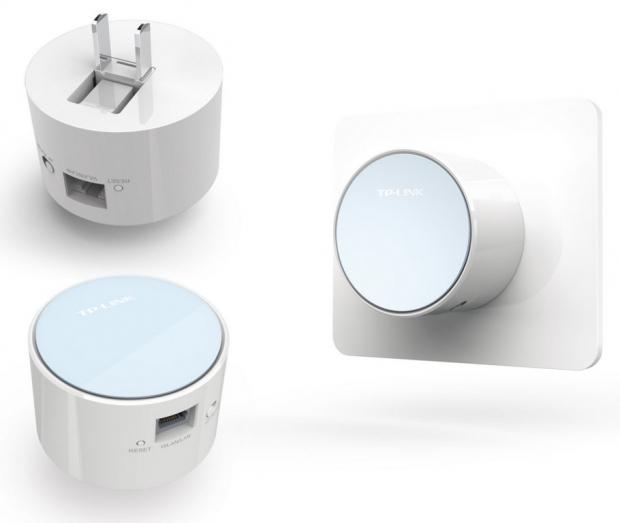 The Halo is designed to make Wi-Fi available and convenient wherever you are. Its built-in antenna and power supply design result in its miniature size so that it could even be carried in the average pocket while travelling.
This latest addition to TP-LINK's portable routers does away with complex setups; whenever you are in a hotel or at home, all you need to do is to insert the cable line into its WAN/LAN port and plug the router into an electrical outlet. Using the device's preconfigured wireless security settings, all users need to do is find their device on their tablet, smartphone or laptop and connect. Wireless access is just one plug away!
TP-LINK's 150 Mbps Wireless N Mini Pocket Router will be shown at CES from January 8-11, 2013 Las Vegas Convention Center South Hall 4-Upper Level, Booth 36212.
The TL-WR706N will also be displayed in The Venetian at the 2013 International CES, which runs January 8-11, 2013 in Las Vegas, Nevada. Honorees will also be displayed at CES Unveiled: The Official Press Event of the International CES from 4-7 p.m. on Sunday, January 6 in the South Seas Ballroom C at Mandalay Bay.
Halo is designed to bring cold electronics closer to the hearts of end users. The device's concept comes from the halo of the total solar eclipse, with light being cast around its edge, like a wireless signal being broadcast from the device. The product is designed with a simple circle that constitutes the cover and a cylindrical shape which are ideal for broadcasting wireless signals. The shape of the cylinder is an elegant touch, and combined with its compact size is ideal for portability.
"With Halo we reinvented the boring, table top or wall-mounted wireless router into a sleek, portable form factor with built-in power plug, and powerful wireless speed and range that delivers a convenient wireless experience without the mess of cables and complex setups," said Justin Tu , Director of International Product Development at TP-LINK. "Halo offers the high performance wireless experience that users have come to expect from TP-LINK in an appealing original design."
Estimated Product Availability: Q2 2013
Features
Portable design, ideal for travel and home use

Built-in power supply - no power adapter required

Internal antenna

Supports Access Point, Wireless Router, Client, WISP Router and Repeater modes

150 Mbps Wireless Speed

Hardware-based mode switch to swap between Router and AP functions

IP-based Bandwidth Control allows administrators to determine how much bandwidth is allotted to each PC

Live Parental Controls allow parents or administrators to establish restricted access policies for children or staff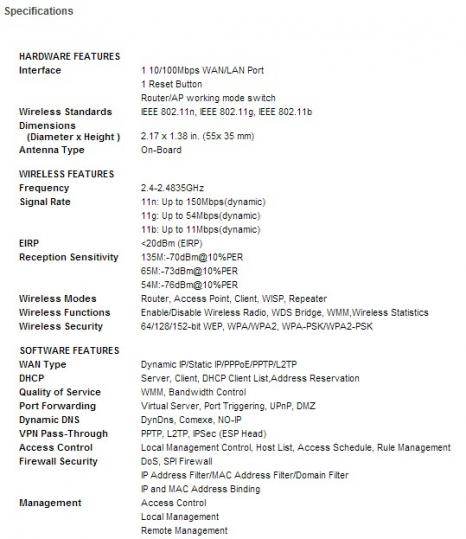 Last updated: Apr 7, 2020 at 12:07 pm CDT